Bradford Amateur Rowing Club has a long and illustrious presence on the River Aire. So much so that at times the landing stage on the main stretch of river outside the clubhouse can become a little busy.
This is why they decided to build another landing stage beyond the weir, a hundred metres or so down river.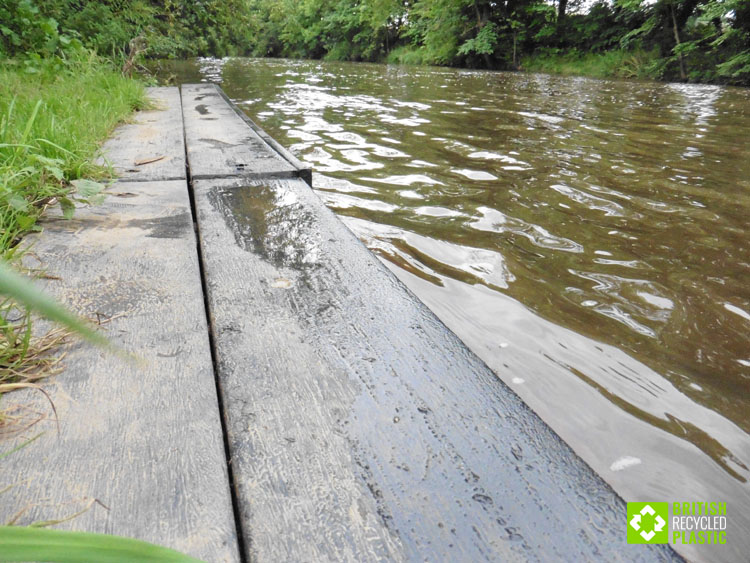 In charge of designing and building this 'overflow' landing stage was Barry Wood who, very wisely, plumped for using our recycled plastic lumber as the main construction material. This decision was vindicated when we recently went to take a few photos and a little video, only to see the river in flood and the whole landing stage under water.
As recycled plastic does not rot or decay, it is the perfect material for any kind of marine environment so, when we returned a couple of weeks later to see the first layer of the landing stage uncovered again, it was no surprise to see it looking and behaving just as it did before spending 15 days under water.
"That was the sole reason for using recycled plastic," said Barry.