Recycled Plastic Compost Bins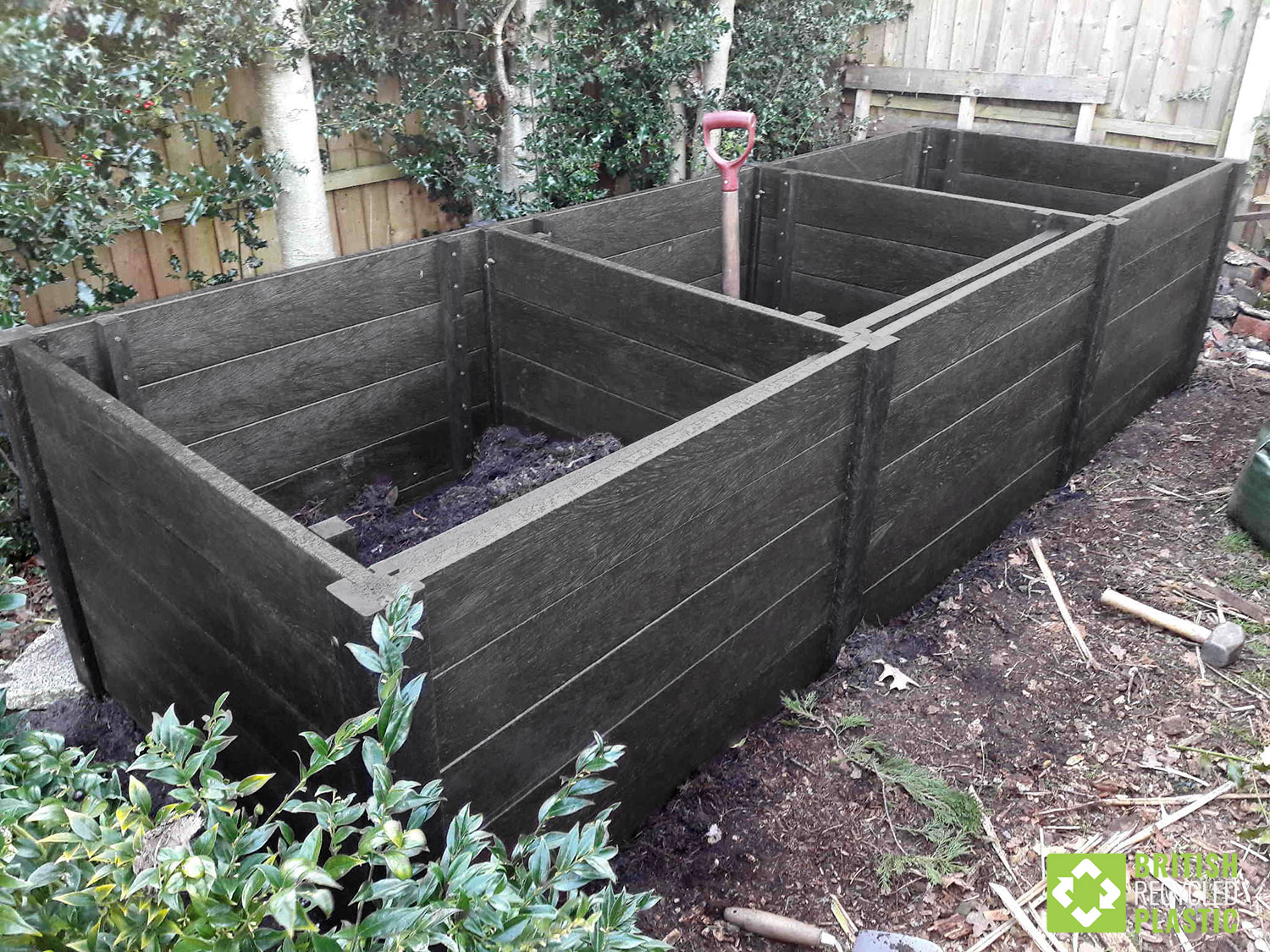 One of the best uses that we have discovered for our maintenance free recycled plastic recently is for that great tool for any serious gardener; composters.
Not only are the engineered recycled plastic planks we use so rot-proof that we feel able to guarantee them for 25 years, the black colour mean that they also act as a thermal store. This allows them to absorb even the slightest environmental heat much more efficiently than treated timber, speeding up the composting process.
As not all gardeners needs are the same, we have two separate types of composters; the quick assembly "Redacre" and the heavy duty "Callis" triple composter, named after allotment areas near our offices in the Calder Valley.
The Callis recycled plastic heavy duty triple compost bins are for the serious horticulturist. With a 25 year guarantee, they are rot-proof and maintenance free.
This is the "Redacre" easy assembly composter made from ultra tough British recycled plastic and comes with a 25 year guarantee.