Most organisations, or private individuals for that matter, buy our market-leading Denholme recycled plastic picnic tables for the lack of maintenance required.
This makes them ideally suited  for locations that are a little more challenging and likely to receive less care than your average garden, particularly out in the countryside, on the coast with the salt air or in tough urban areas.
These particular tables are on the fringes of woodland in Calderdale, West Yorkshire, where they are likely to last for many decades.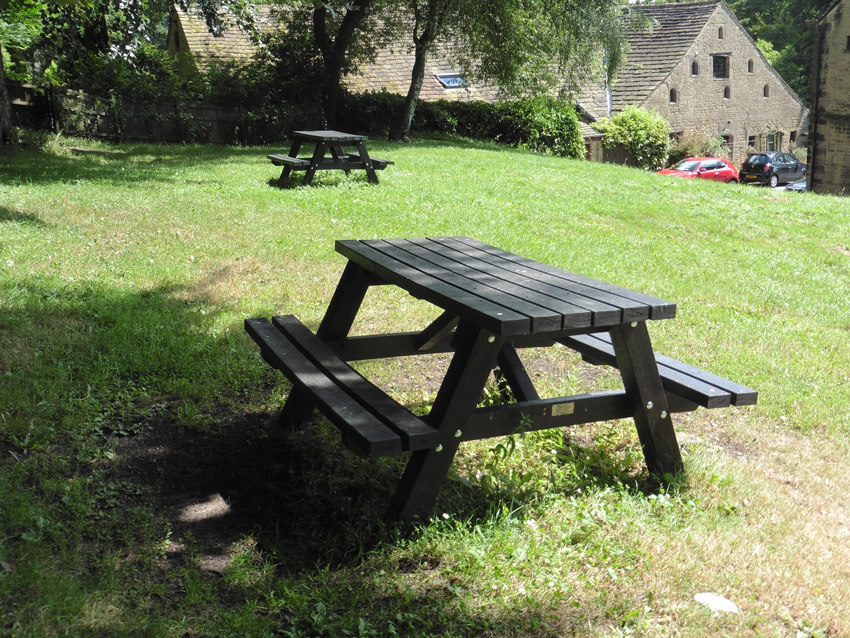 In this case, Calderdale Council benefited for our "Buy 4, Get 5" offer that we are currently running*.
*Offer correct, as of August 2016