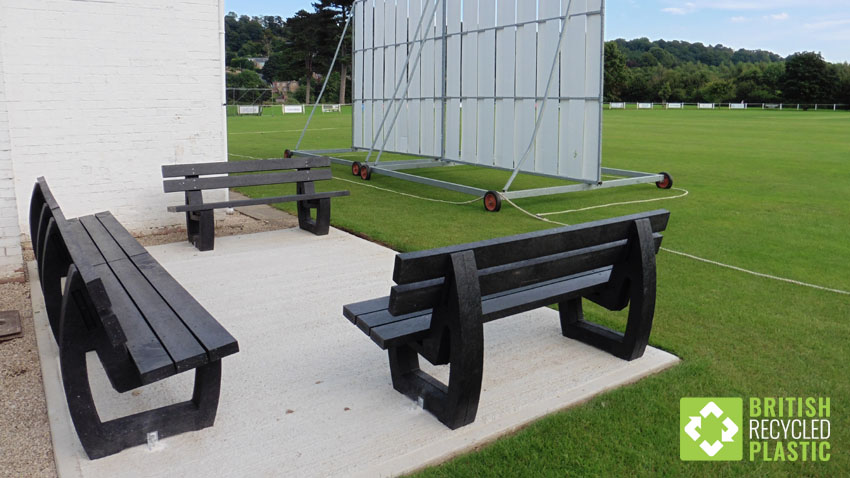 There is something quintessentially British about watching a game of cricket in the summer, listening to the "thwack" of leather on willow in the warm afternoon sun, perhaps with a nice cup of tea or a warm beer.
The only problem is that sometimes the benches you have to sit on are either a bit rotten or have been vandalised, making the whole experience a little bit less pleasant than it might be otherwise.
This is where the British Recycled Plastic range of outdoor furniture has a part to play, as it is extremely hard to vandalise, very heavy to move, impossible to rot and has no need for any real maintenance other than the odd wipe down.
Well, I use the term 'range' loosely as, for some reason, cricket clubs up and down the country seem to just be plumping for our Harewood bench to the exclusion of all other models. Perhaps it's the fact that it uses moulded ends and therefore very easy to assemble when delivered flat-packed? Or perhaps it is because it is available as part of our 'Buy 4, Get 5' special offer?
Who knows? The fact remains that the Harewood bench is the choice of 92% of cricket clubs that buy from us.
Does your local cricket club know about them?