The Holmfirth Junior Picnic Table is one of the most popular of our products with Junior and Infant schools.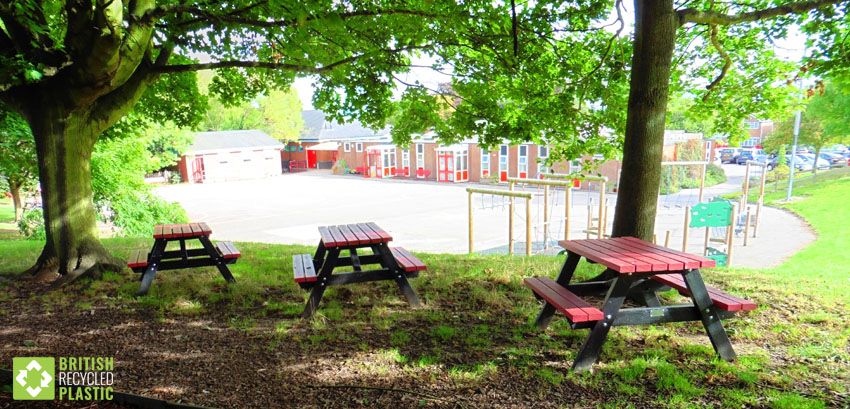 Different colour tops and seats are available to match the branding of the school too; always a hit with school governors and PTAs.
This particular school in Tamworth runs a rotation system for each class to have a picnic day in turn throughout the summer months. Then, in the winter, the caretaker brings them all down to the playground and jet washes them, as that's the only maintenance they need.