Recycled Plastic for Schools
Zero-maintenance, towel-dries instantly, graffiti-resistant.
Our recycled plastic
picnic tables
,
benches
and
planters
feature in school playgrounds up and down the land. They're loved by school managers, teachers and bursars alike, and with good reason. Our range includes items suitable for all ages – from infants to adults.
​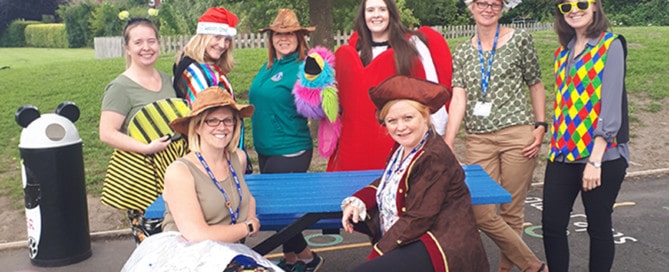 Our traditional A-frame picnic table – the Denholme – is our flagship model. It'll seat four adults or six youngsters and offers classic good looks and simple functionality. In the same A-frame range is the Holmfirth Junior, best suited to kids up to eight years old. Of course, there's an accessible version – the Bradshaw – which has one space cut out to give access for a wheelchair. The Bradshaw is truly inclusive, offering wheelchair users exactly the same position at the picnic table as their peers – no more sitting sideways and getting a stiff neck. There's loads of room for footrests, too. Our innovative Batley picnic table has a V-frame, allowing users to walk right into their seat without the need to swing their leg over the bench. It's a great option for anyone who has limited mobility or uses walking aids and needs a little extra space to manoeuvre. 
Our Otley activity tables will keep kids of all ages occupied and are available in both standard and Junior sizes. There's a wide range of activity table-top designs to choose from, including a simple wipeable whiteboard.
If you need something a bit bigger, our eight-seater Calder picnic table is for you. Heavy-duty, smart and practical, we can also remove two adjacent half-seats to provide wheelchair access. Also available with extended seating and backrests.
Our range of benches includes the Harewood and Ilkley which are both perfect choices for sports fields and pavilions; if you prefer a backless version, check out the Oakworth. For changing rooms and poolside, check out our Skipton, which has side-on seat slats to reduce pooling water. It's available in a curved design, too. Our rainbow Buddy Benches offer anyone who needs a bit of company a way to reach out without having to speak out; they've been a popular recent addition to our range.​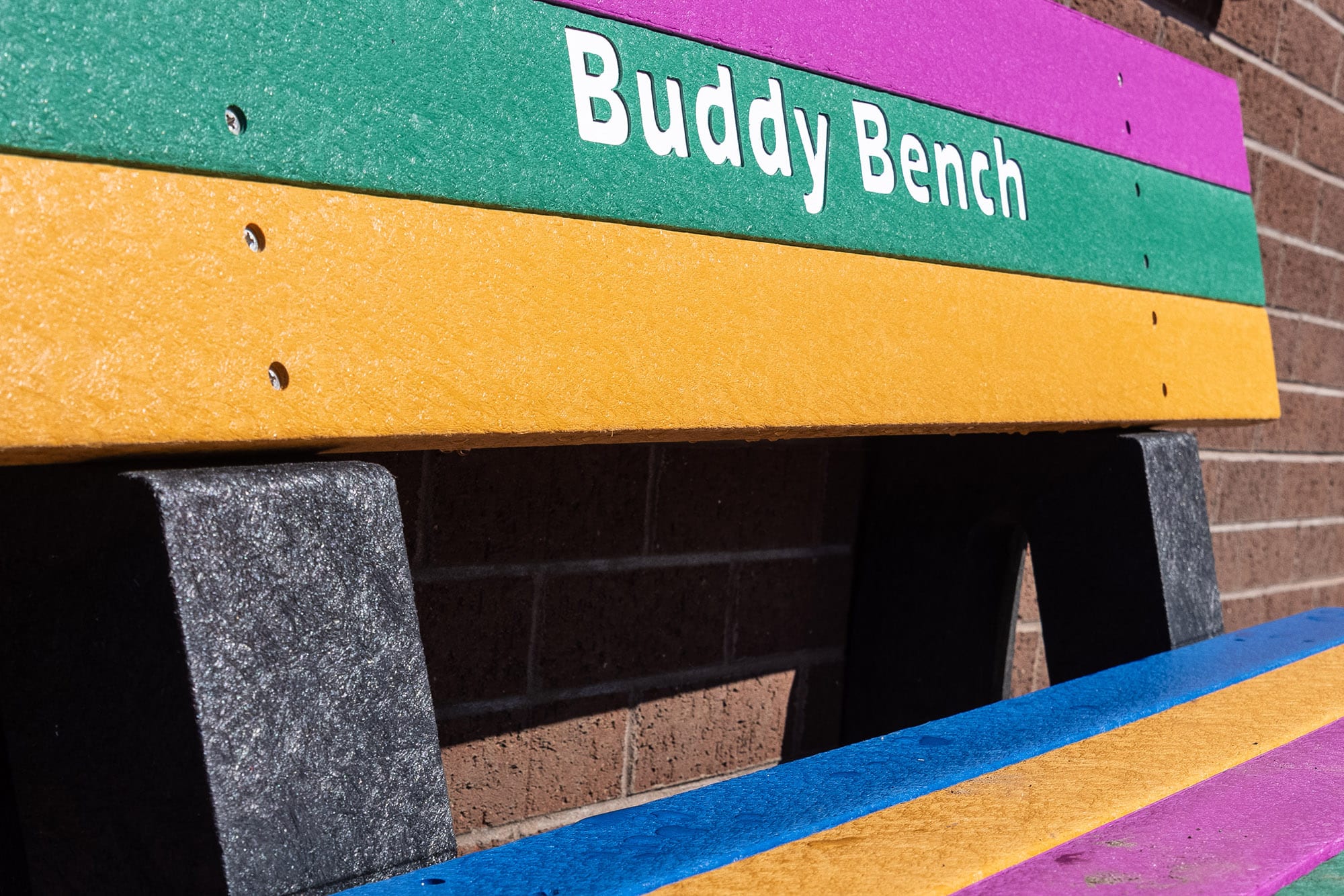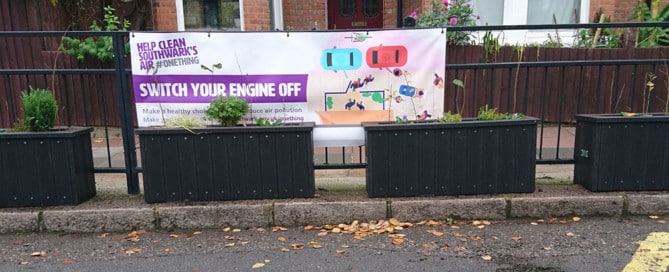 Planters – as well as being a useful and easy-on-the-eye way to define space – make superb "Smog Shields". Order in custom sizes and place at your school gates to reduce roadside pollution and improve the air quality of your grounds. Easy-assembly raised bed kits and composters are the perfect choice if you're developing your horticulture department, too. Our recycled plastic posts and planks can be used to great effect for fencing and for any number of outdoor constructions, as well as for decking, boardwalks and dipping platforms. Steel-lined litter bins are also available in both black and brown, offering the same zero-maintenance durability as the rest of our range. 
​
All of our picnic tables and benches are available in classic black and brown, as well as with coloured slats on black frames. Go with the ever-popular rainbow option, choose your school, team or house colours, or use blocks of colour to zone different areas. Whichever option you choose, our school furniture will brighten up your playground and last a lifetime.
Key Benefits:
Zero maintenance.

25-year guarantee.

Will never rot, split or splinter.

Resistant to UV-fading.

Towel-dry instantly for dry bottoms all round.

Can be disinfected whenever required.

Resistant to the application of graffiti.

Available in a range of bright colours, with custom combinations and rainbow colourways, too.

Fixing kits are available for both hard and soft ground.

Most models are shipped semi-assembled, for your convenience.
Not only are our picnic tables, benches and planters durable and weatherproof, outlasting their timber equivalents many times over, they're kind to the planet, too. Each item keeps the equivalent weight of UK waste plastic out of landfill, as well as preventing more virgin plastic from entering circulation. We're reducing the UK's waste mountain piece by piece and we'd love you to join us.
From waste…to wonderful.
The Redacre growing project in Mytholmroyd, West Yorkshire, is an inspiring example of what the power of community can achieve. Founded in 2006, the co-operative area currently has 24 full allotment plots with numerous raised beds, tended by a group of like-minded...
read more
Any questions? Contact us.
Our team of support specialists are available to discuss your project needs and offer technical support and sales advice.
Call us on 01422 419 555 or complete the form by clicking the link below: