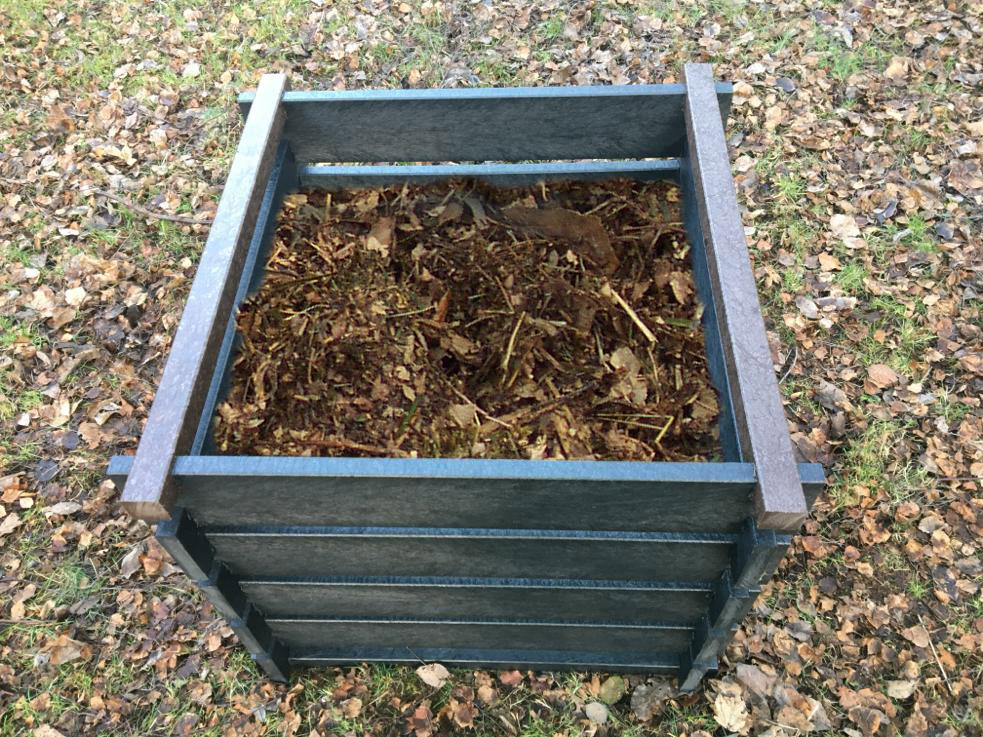 We are delighted to bring you our easy-to-assemble "Redacre" compost bins to help you get the most out of your allotment or garden.
Making compost is an inexpensive, easy and natural way to put your kitchen waste to work, keeping it out of landfill and making a valuable, nutrient rich food for your garden. As one of the simplest forms of recycling, we are really pleased to have in our domestic range alongside our popular recycled plastic raised bed kits.
We have decided to only supply these compost bins in black recycled plastic as there is a noticeable difference in the way they retain heat when compared to brown or other colours. This means that the whole composting process can go faster,
We know than many keen gardeners will use more than one composter, depending on various factors to differentiate between them, so their cost reduces as you buy more of them.
The size is 900mm x 900mm x 800mm high.
Give us a call on freephone 0808 281 2929 or drop us an email to [email protected] with any questions you may have.