Recycled plastic can be used for a number of different applications, but it's fair to say that it is most commonly seen as a direct replacement for wood, as seen here in this fencing.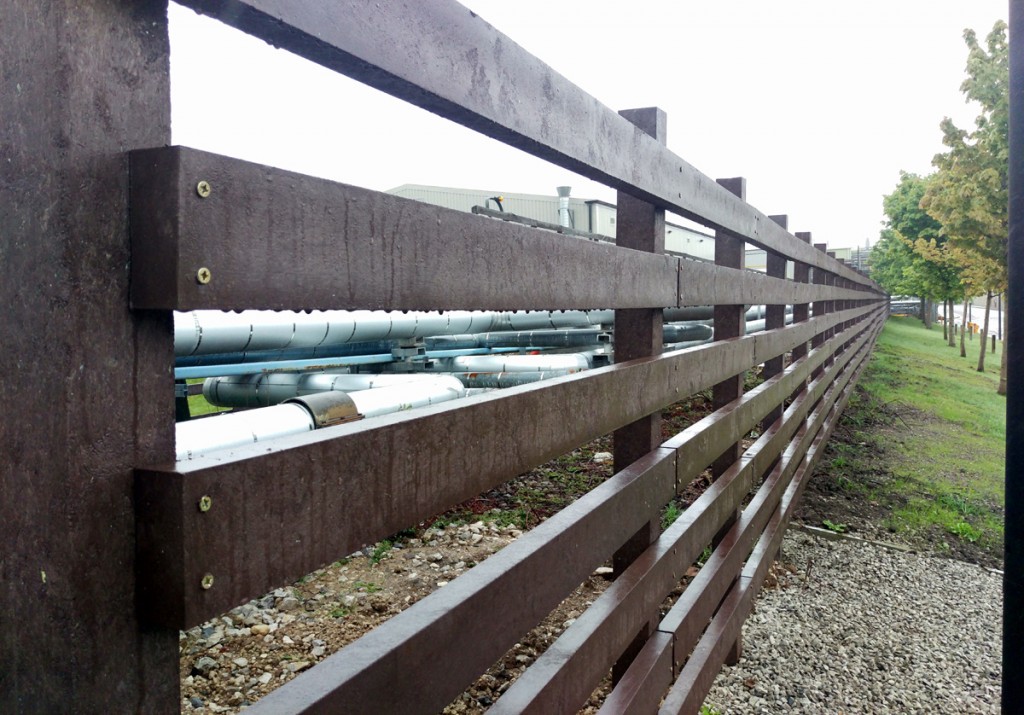 On a recent visit to a client (Astra Zeneca) in the North West of England, I was very impressed to see the fencing that they had created using our recycled plastic lumber profiles.
With wooden fencing, the real costs are in the maintenance and the frequent renewal or replacement, if not of the whole installation, of fencing sections. This is where using recycled plastic comes into its own for all outdoor applications as it needs no maintenance at all.
The key point to note when using British Recycled Plastic as a DIRECT replacement for wood is that the spans are not as wide as those achievable by timber. For example these fence sections are 1500mm wide, as opposed to the 2000mm that would be more usual for timber.