Looking for recycled plastic benches with a 25 year guarantee?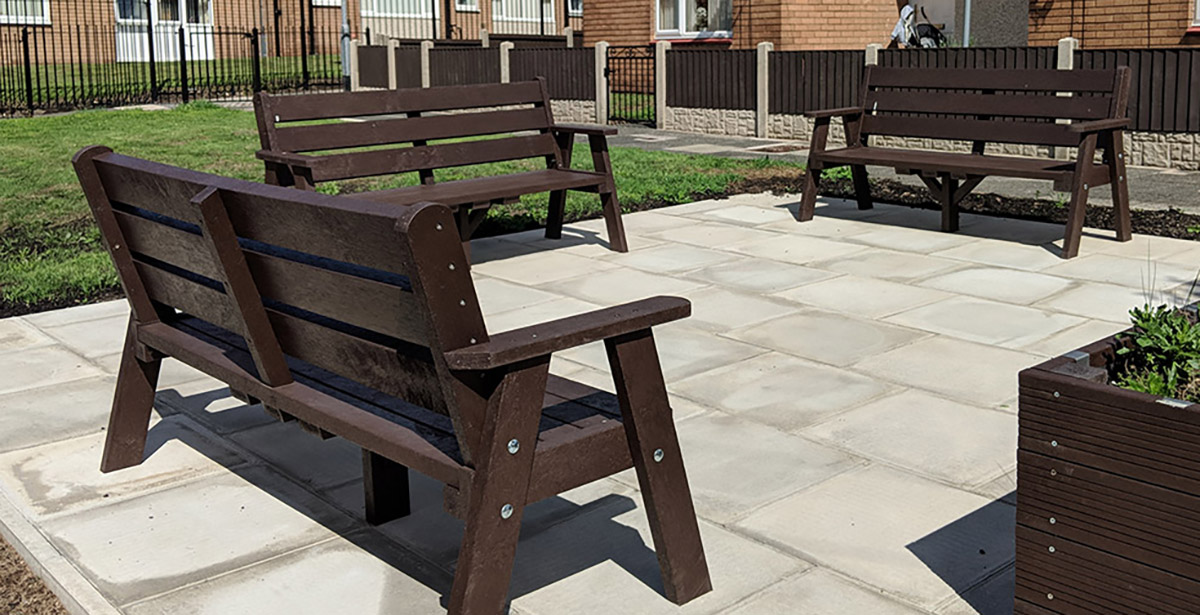 When you require maintenance-free recycled plastic benches and seats for your school playground, are choosing street furniture for an urban development or improving facilities for a specific environment and want to feel secure with a 25 year guarantee, British Recycled Plastic has the answers.
No splinters, no splits and no rot means our range of outdoor recycled plastic benches and seats is low maintenance, weatherproof, safe and designed to deal with the most demanding environment.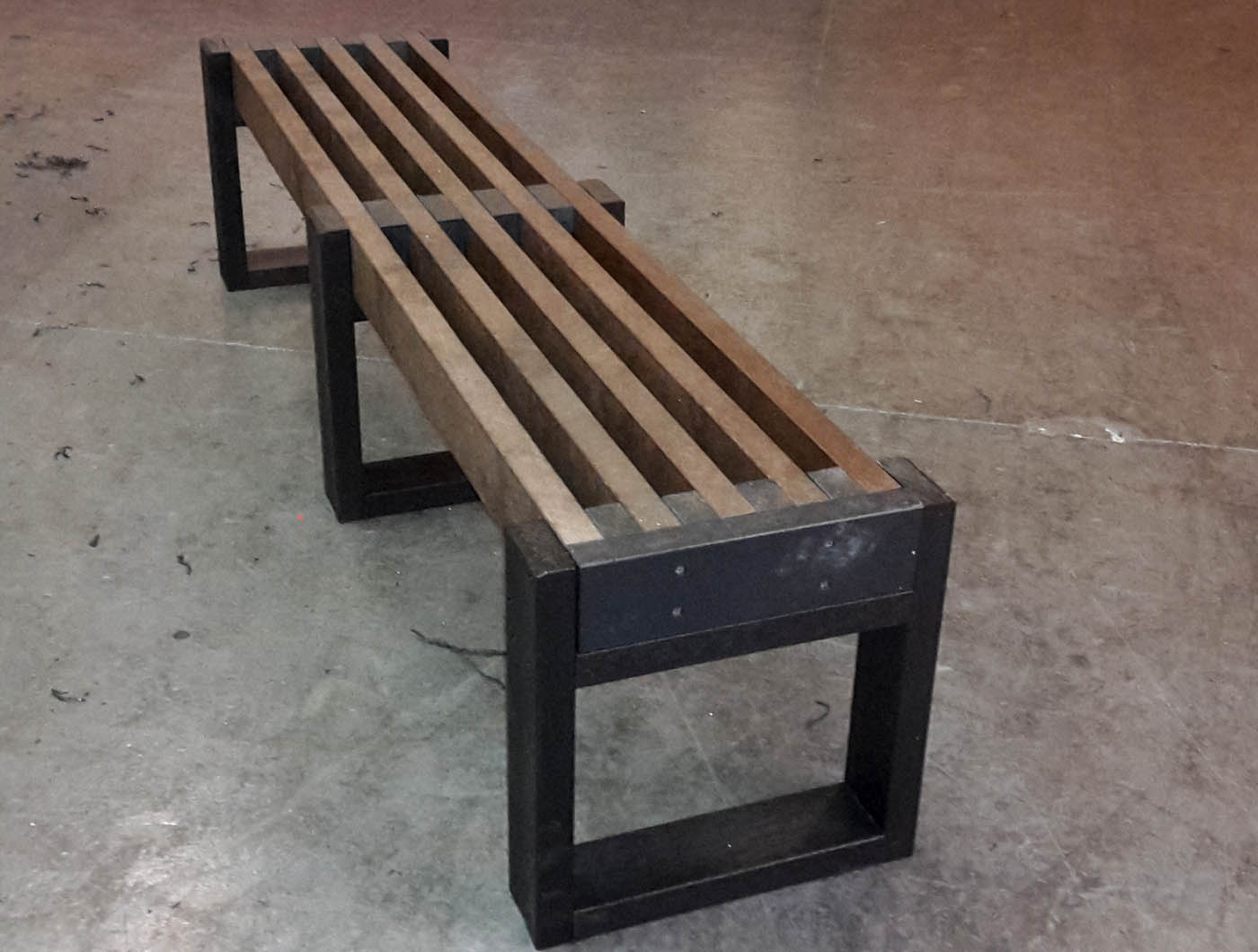 The Skipton, named after Yorkshire's beautiful market town is a low cost multi-use bench that's certain to become very popular with schools.
It's available either straight or curved, in either black, brown, a combination of the both or with bright colours.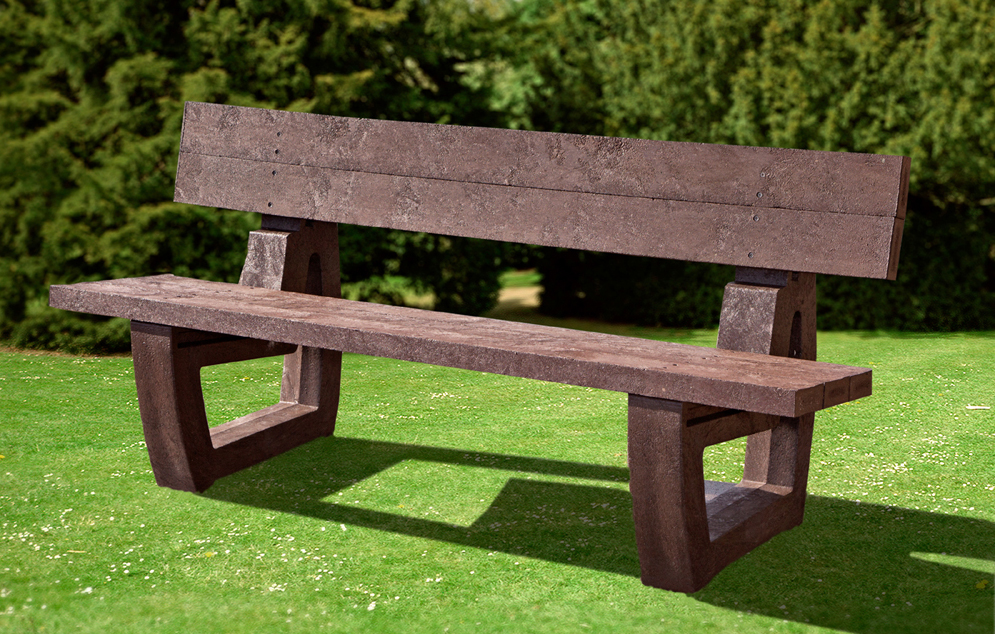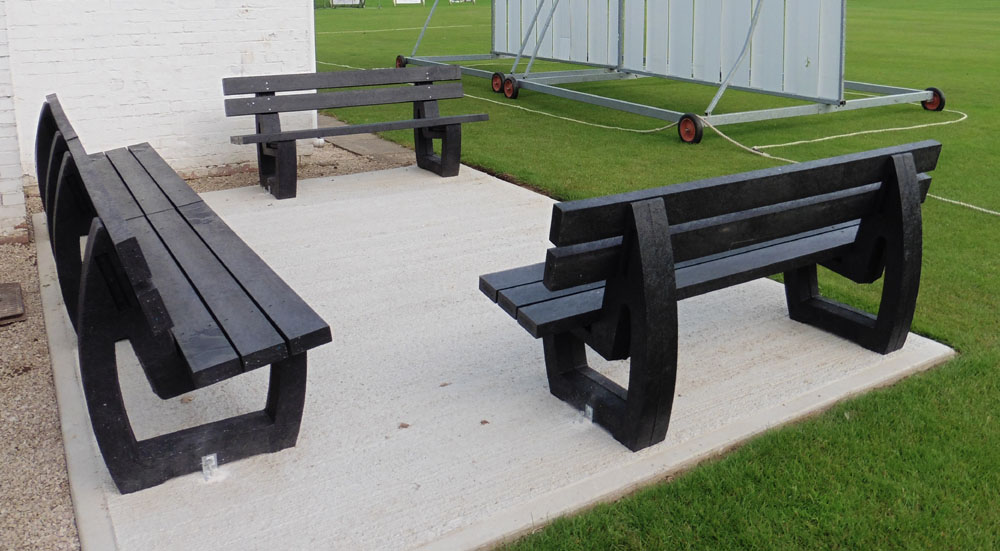 The Harewood, named after one of the Treasure Houses of Britain, is our best selling bench, particularly popular with cricket clubs and parish councils and available in black, brown or multicoloured.
Most buyers prefer the easy-to-assemble flat packed version of this recycled plastic seat.
Check out the Harewood case study here and download the assembly instructions here.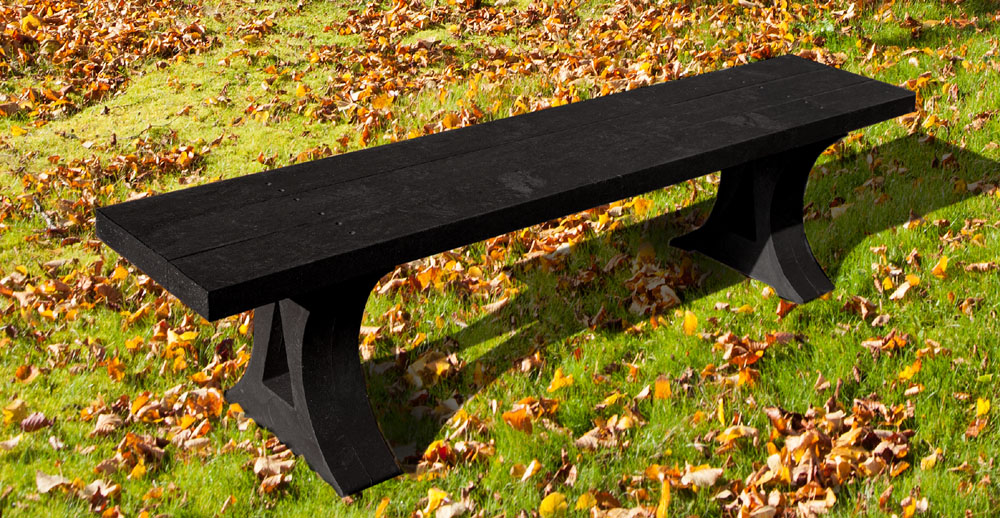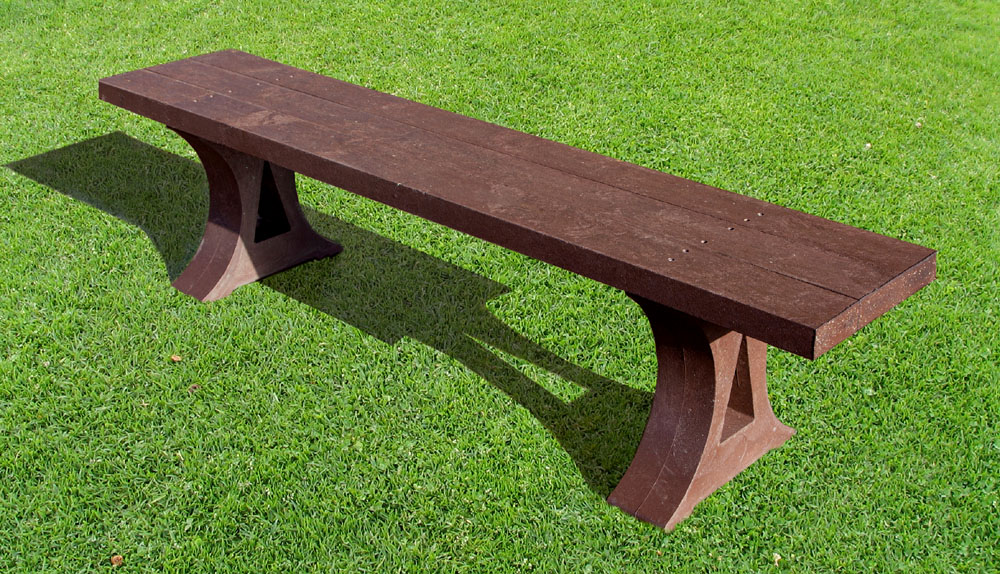 The Ilkley "Sloper" Bench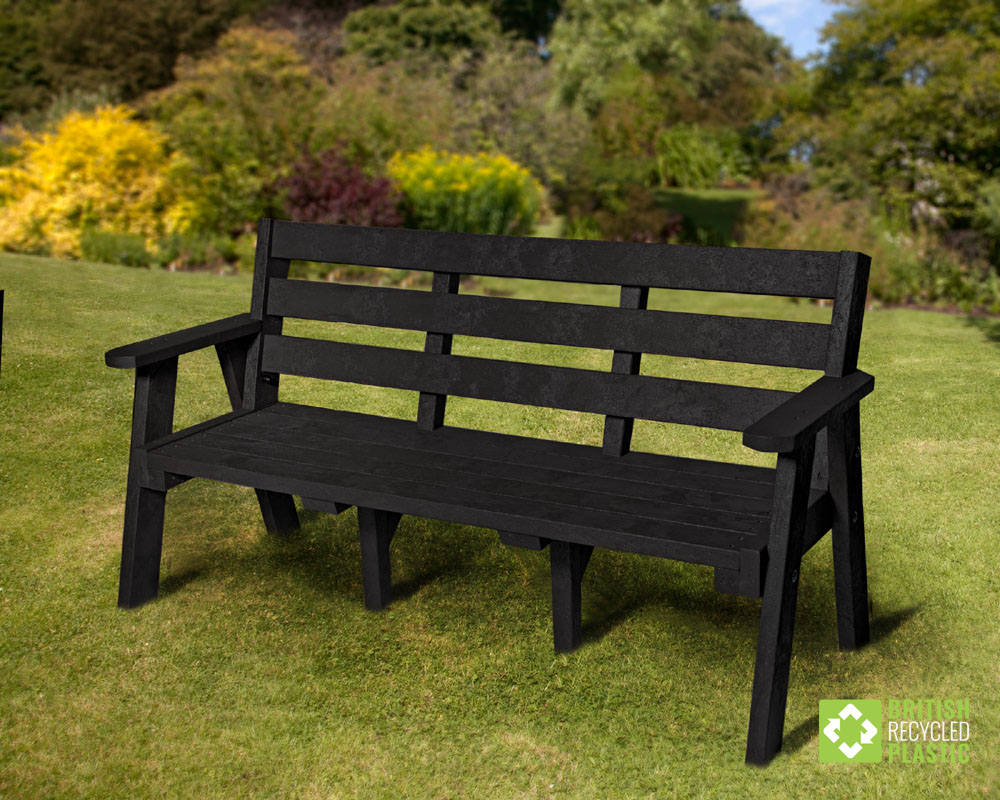 The classic Ilkley "sloper" bench named after the beautiful Yorkshire town, comes in black, brown or with a black frame and the seat and back slats in bright colours.
This bench is only available fully assembled, not as a flat pack.
Read more about how our recycled plastic raised benches have been used by our customers
FAQs about benches and seats
Once they've been delivered, how do I store the bench parts before I start assembling them?
Recycled plastic lumber should always be stored laid flat on delivery, until you start work on it.
What colours are the benches and seats available in?
Fully black and fully brown or with black legs and seat and back slats in a combination of red, blue, green or bright lime.
Can my bench be made in orange/purple/grey etc?
No, sorry.
How long do these benches last and do you offer a guarantee on them?
We're not sure quite how long they last, but probably around 100 years. All that is bad about plastic lasting a very long time is also good about plastic lasting a very long time. We are happy to guarantee them for 25 years.
What kind of plastic are they made from?
A mix of polyolefins; mainly HDPE and LDPE from most of the waste plastic produced by Western Scotland's farming community. Typically this would be hay bale wrapping, silage wrapping, crates and packaging.
Can they be fixed to the ground?
We offer two separate kits for ground fixing; one for soft ground like parkland and one for hard ground like tarmac or concrete.
Why do you offer flat-packed benches?
Flat packed furniture takes less time in the workshop so we can sell it for less. Also, in most cases up to five benches can be stacked on the same pallet space as one, and in the case of the Oakworth, up to 10, drastically reducing the shipping costs.
How easy are the flat packed kits to put together? Do I need any special skills?
The flat packed kits are incredibly easy to put together and are designed to be assembled by unskilled people. Take a look at the downloadable instructions next to the individual designs above.
Why isn't the Ilkley bench available as a flat packed kit?
This particular design is a little more complex than the others so we prefer to send it out only fully assembled.
How do I clean these benches?
You can give them the occasional wipe down with a damp cloth or blast them with a jet wash once a year to get rid of things like tree sap.
Will they ever get splinters or crack or rot?
They will never splinter or crack or rot.