Recycled plastic for schools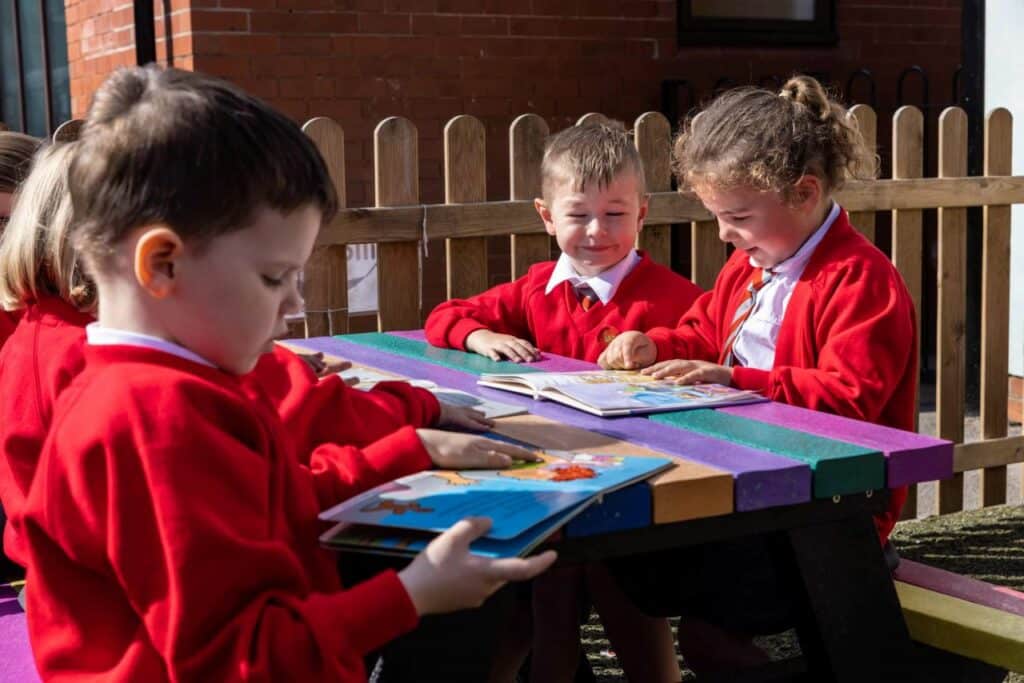 Recycled plastic for schools – the perfect solution for students of all ages.
Our picnic tables and benches will never rot, split or splinter, and are guaranteed for 25 years. They require no maintenance whatsoever, towel-dry instantly for year-round use and can be disinfected as often as required.
They're available in a wide range of colours, from our classic black and brown, rainbow colours or custom combinations. Take your pick – you can choose to fly your school colours or buy furniture in block shades to zone different areas of your grounds – the possibilities are endless.
Why choose recycled plastic for schools?
Junior-sized and accessible picnic tables mean there's a seat for everyone at our table, too. As well as wheelchair-accessible versions of our best-selling A-frame and circular picnic tables, we offer the Batley – a "walkthrough" table which doesn't require users to swing their legs over a bench. It's a great choice for ambulatory users with mobility restrictions and there's plenty of room for walking aids, too. Our fantastic activity tables can also be adapted for wheelchair access.
Shirley Graham, Site Manager at Rastrick High School, said: "We're a very environmentally conscious school, and always keen to invest in our site and the environment.
"We first used products from British Recycled Plastic around fifteen years ago, and they are as good now as the day we purchased them. Using recycled plastic is a great way to increase our pupils' awareness about waste reduction and sustainability."
Our range of recycled plastic for schools doesn't stop at furniture.
As well as being the pragmatic choice for furniture, our products are a great way to introduce and promote the principles of biodiversity and sustainability. Many schools are adding horticulture to their curriculums, teaching their students about sustainable food production, food security and home cooking.
Our raised bed kits – as ever, maintenance-free and guaranteed for 25 years – will provide your school with the perfect tools to deliver valuable, real-life horticultural instruction.
Available in three different heights, there's something for all age groups and mobility needs.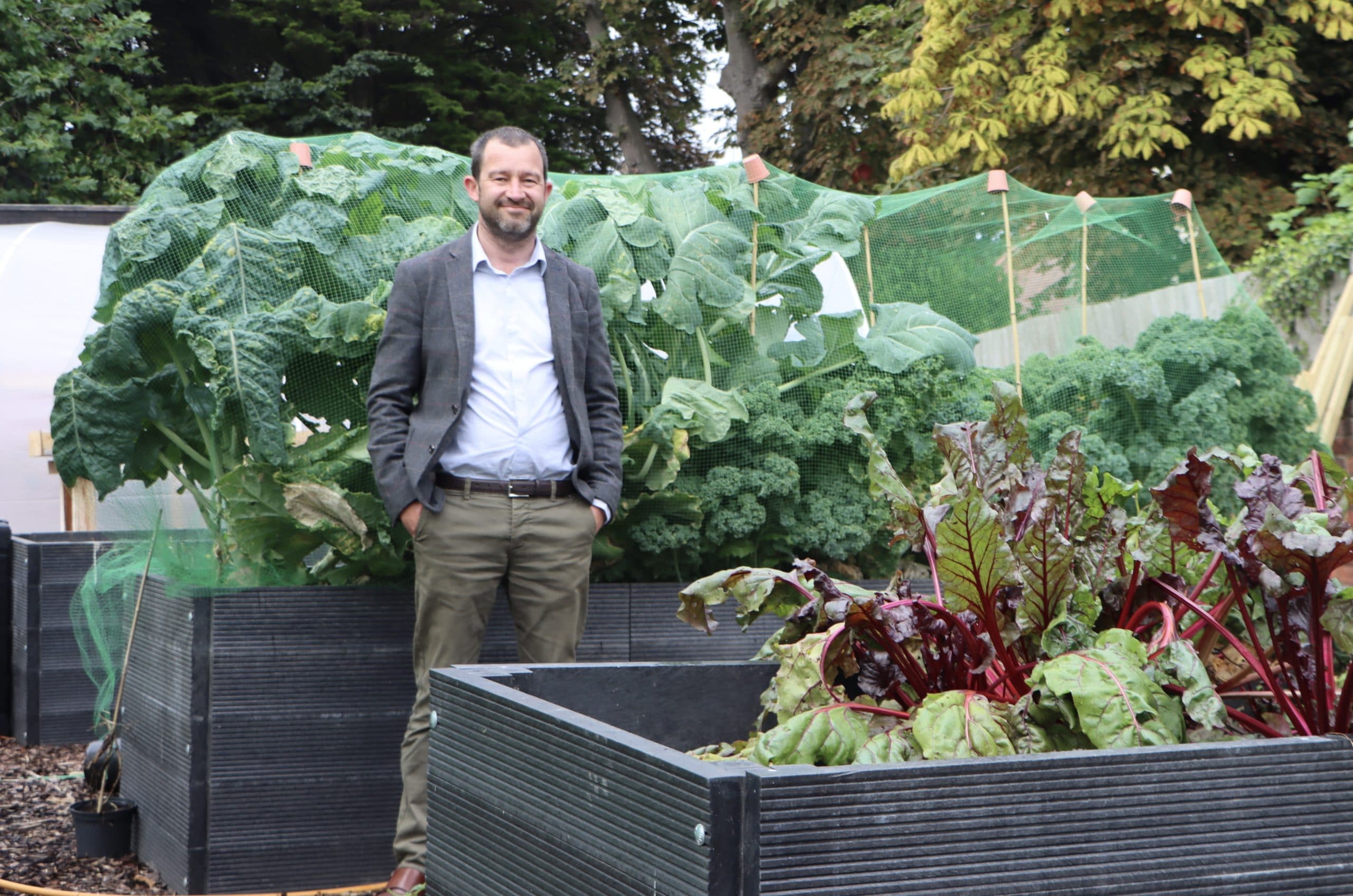 For your grounds, our planters, when used as "smog shields", can help improve the air quality at school gates or on road-facing play areas. Goose Green School in London used our planters as part of its Green Screen project, and successfully reduced nitrogen dioxide (NO2) levels in the school's playground by 48%.
Kimberly Hickman, of Goose Green School, said: "It's been great to see the planters working so well – the smog shield is really effective at limiting smog exposure, and the recycled plastic construction works in exactly the way we hoped it would."
Waterproof, easy to dry and easy to clean
As they absorb no moisture at all, even after the most torrential downpour our recycled plastic benches and tables can be towelled dry in a moment, meaning no soggy bottoms after break time.
The same non-absorbent qualities also mean that they're really easy to clean, even if they've been graffittied.
The waterproof qualities of our benches make them a great choice for changing rooms and poolside locations as well.
The Skipton bench is a particularly fine choice here, due to its planks being used edgeways to reduce the likelihood of standing water. Sports facilities are the perfect opportunity to choose products in your school or team colours, too.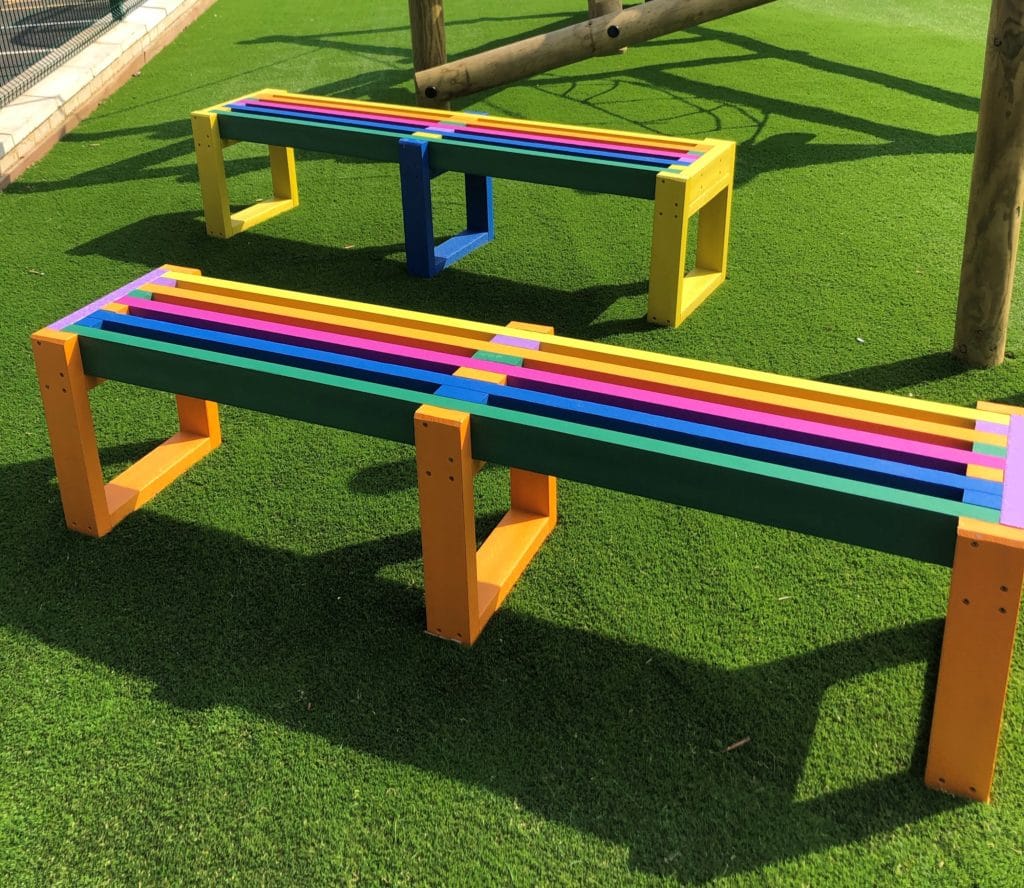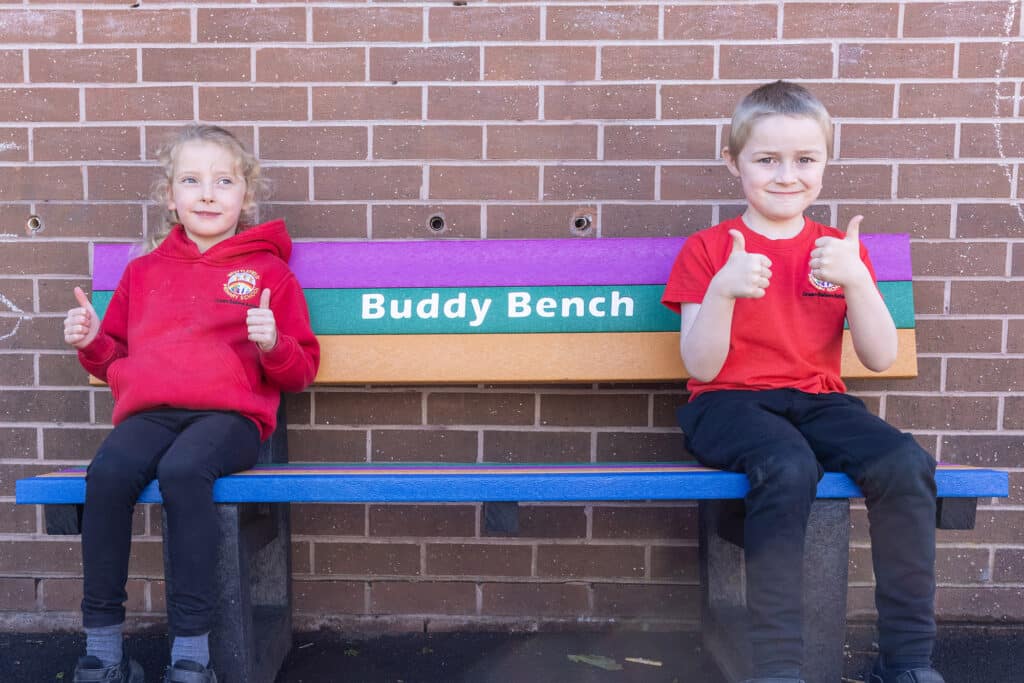 Inclusion, in all its forms
Whether it is creating the Bradshaw picnic table, giving a space for wheelchair users that matches that of their peers rather than having them perched at the end, or with our much loved Buddy Bench, designed to combat loneliness, we are passionate about creating inclusive spaces.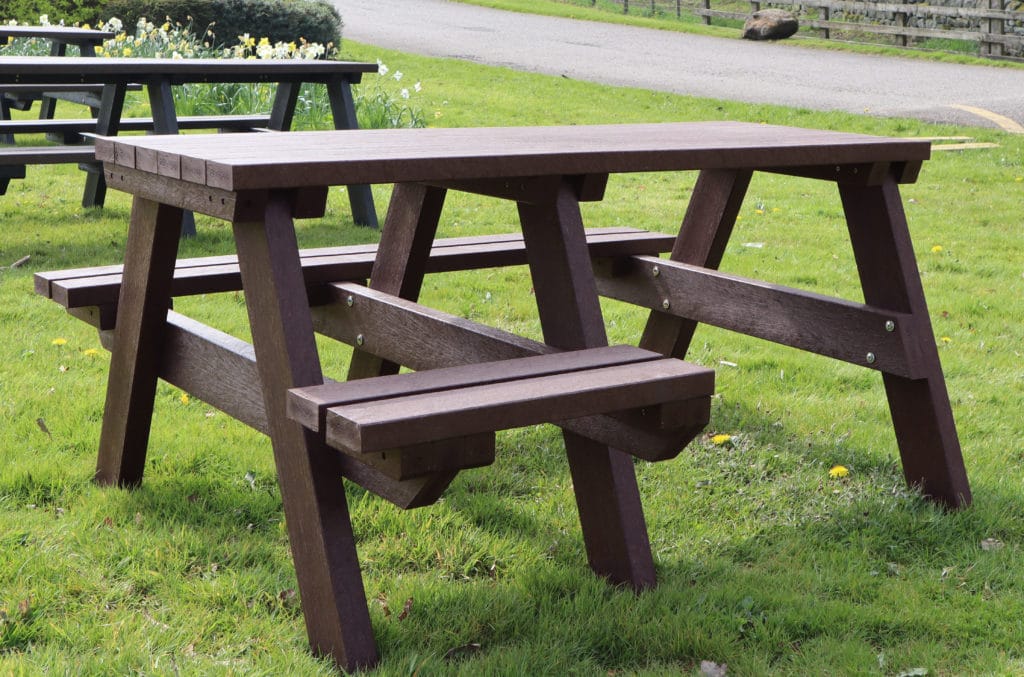 The list goes on…
If you're lucky enough to have an on-site pond, our lumber planks and posts are the obvious choice for building a dipping platform – an ideal way to open your students' eyes to the diversity of species and habitats around them.
In addition, we've seen our lumber planks and posts used for structures such as sand pits, mud kitchens and custom tree benches – when using recycled plastic for schools, the only limits are your imagination…