Recycled Plastic Boardwalks
Recycled plastic does not require any maintenance making it the perfect material for boardwalks
Recycled plastic boardwalks, fishing pegs and dipping platforms are loved by parklands, conservation projects, wetland reserves and angling clubs up and down the UK.
Our planks, posts and decking boards are resistant to the growth of mould and algae. This considerably reduces the slip-risk when compared to timber, removing the need for annual jet washing or chicken wire overlays. They're also resistant to UV-fading and will never rot, split or splinter.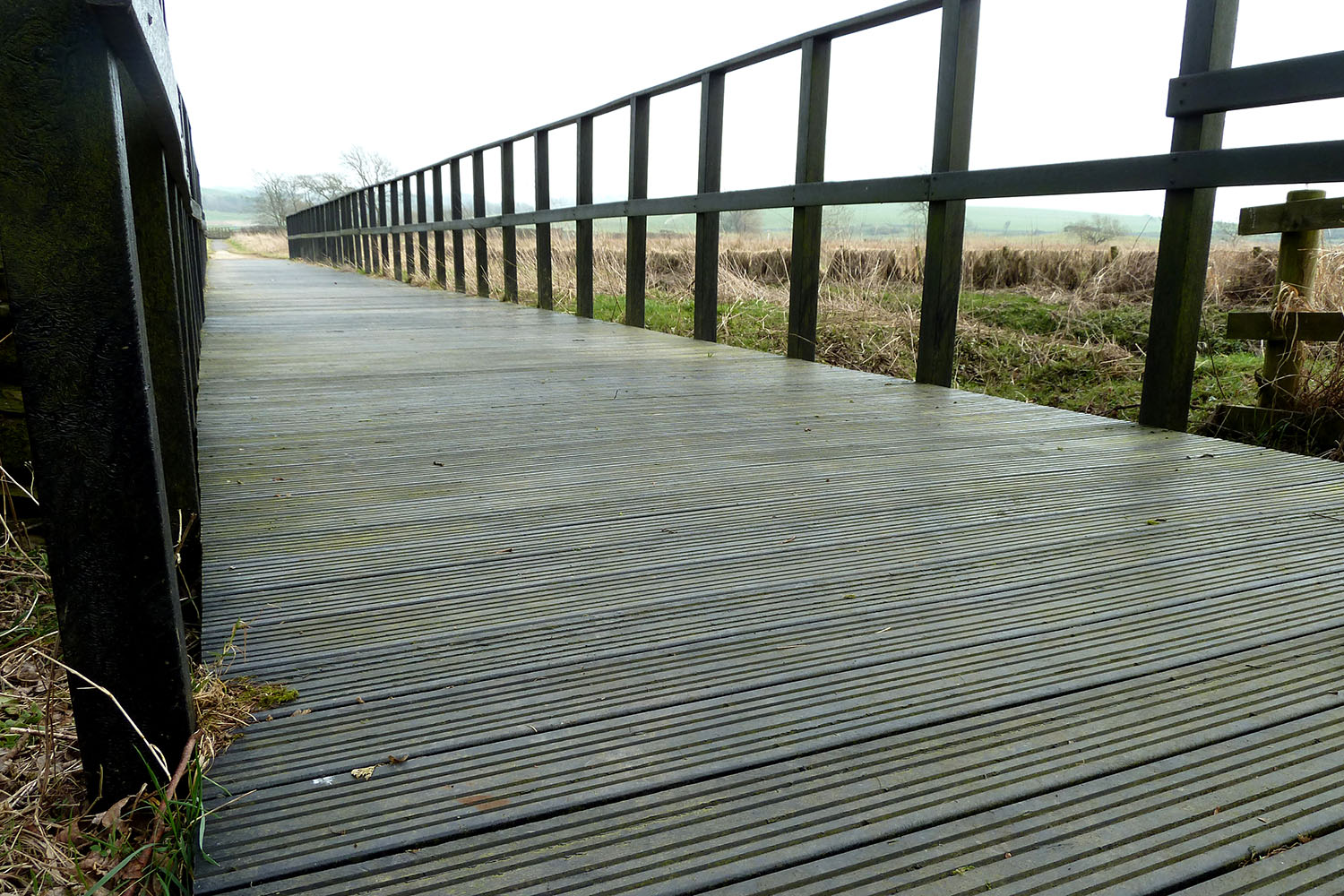 Recycled plastic is the perfect material for the wettest locations and the hardest-to-get-at corners. It outlasts traditional timber many times over, particularly in aquatic environments where even treated timber has a maximum lifespan of only around 5 years.
Boardwalks and platforms built from recycled plastic will last for many decades; our products are guaranteed for 25 years, although we anticipate them lasting far longer than that. In fact, there's no reason – providing high-quality stainless steel fixings are used – why they won't stand for 50 years or more.
As they will never rot, split or splinter, recycled plastic boardwalks will never require any maintenance or treatments, although an annual once-over with a stiff broom will help to clear any mud, or debris from leaf fall.
Used wherever an area is frequently waterlogged, flooded or unsafe to traverse, recycled plastic boardwalks offer easy access on foot, by wheelchair or by bicycle. They can be set directly on the ground, with joists resting on the earth, or can be elevated on posts for extra clearance in wetland areas or flood-prone zones. Toe boards (also known as kicker boards) are often included for safety, to prevent slipping at edges and handrails are often used, at a height appropriate for the primary form of traffic.
Wherever wheelchair access is a consideration, deeper toe boards can be used and a small turning platform is frequently added. Please familiarise yourself with the legal requirements for safety will your local authority if you offer public access to your site.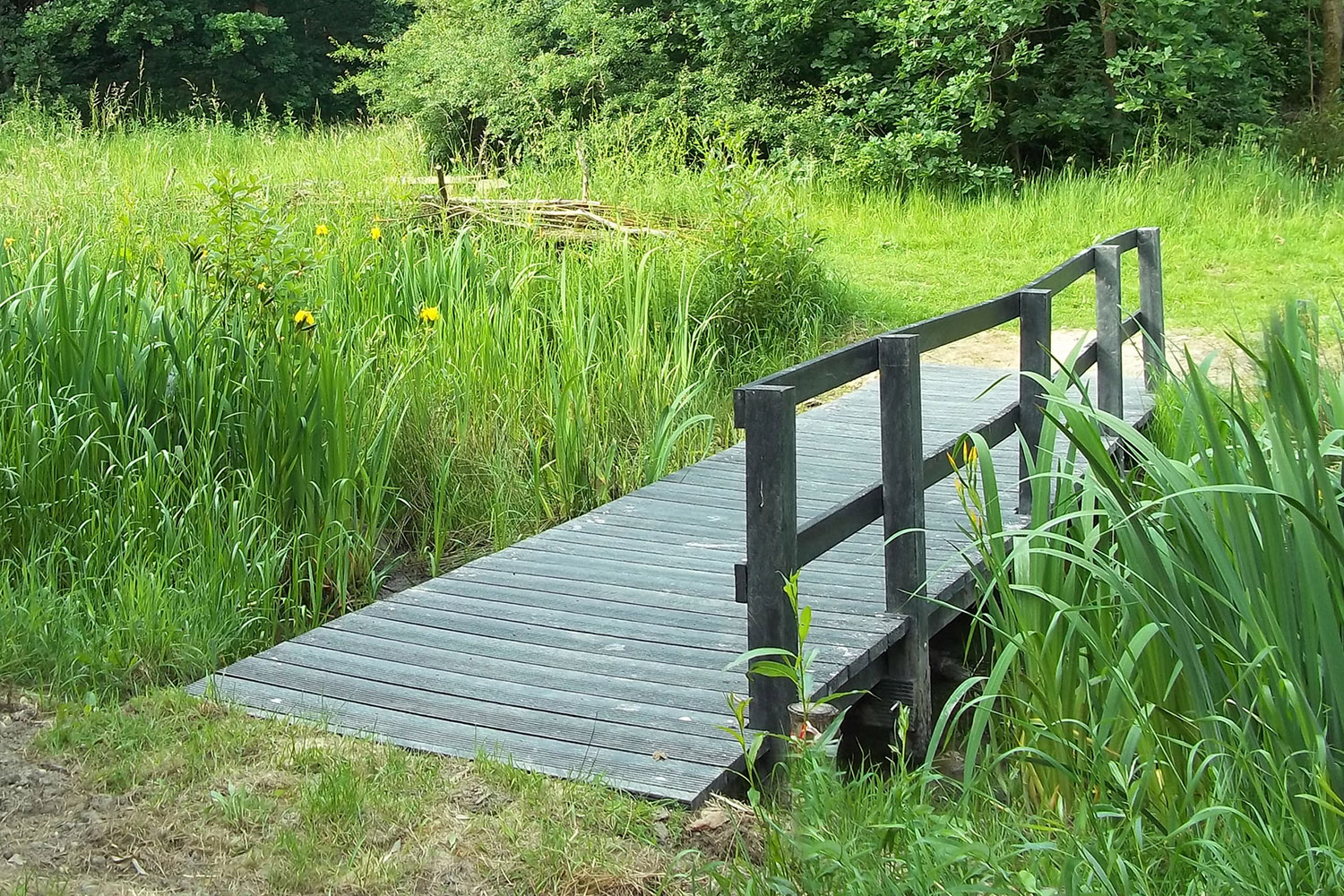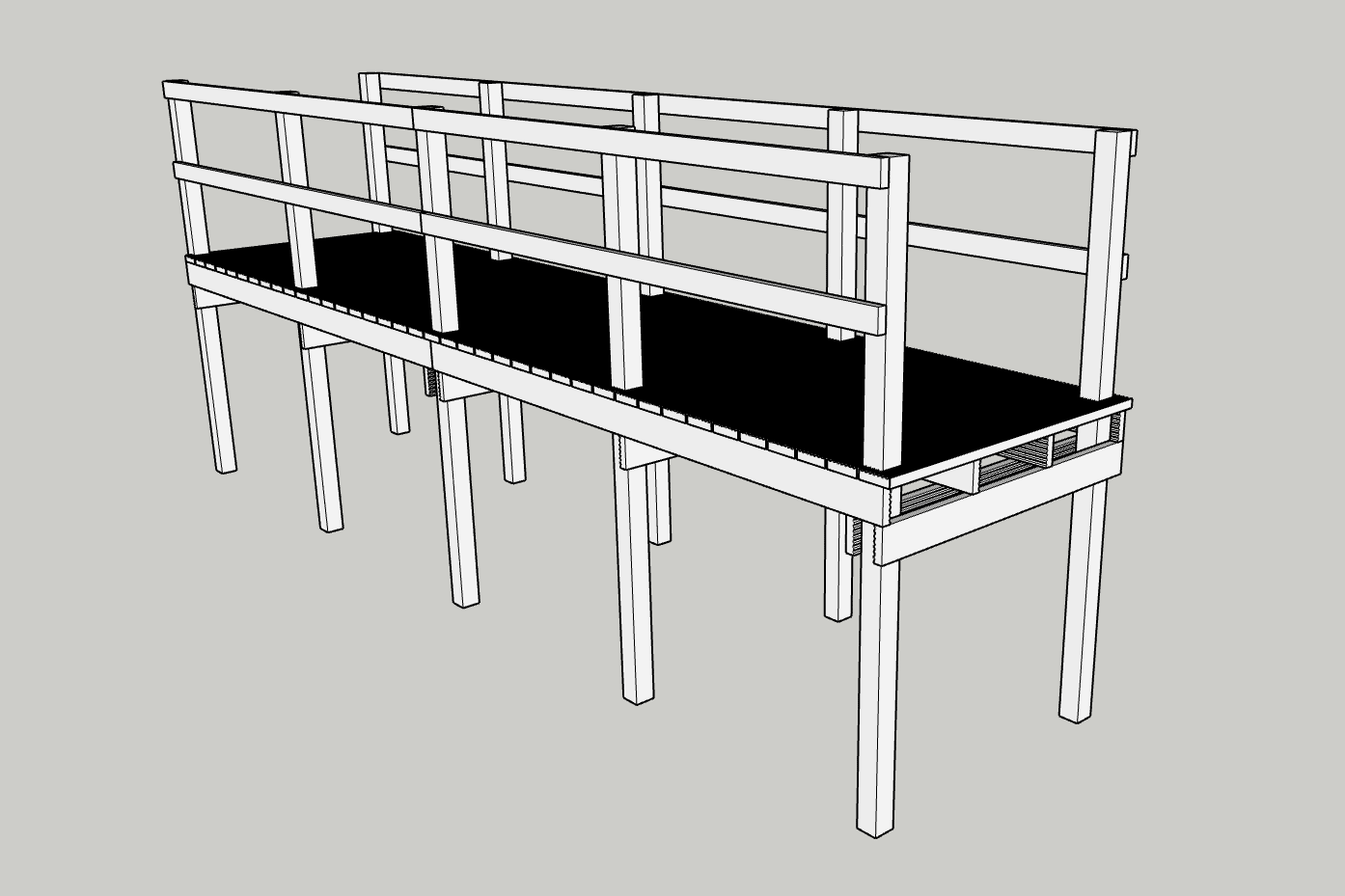 If you'd like a quote for a recycled plastic boardwalk, ideally we'd like a cutting list for planks and posts. Alternatively, if you know the length and width you need, together with your handrail requirements and the height from the ground, we can give you a guide price and some general suggestions about the kind of installation that might work best for you.
Unfortunately we're not able to design a structure for you, this is your responsibilty to make sure that what you want is appropriate for the location. Rest assured we're not being awkward! Each site has such specific considerations that it's impossible to work on a "one size fits all" basis, however, we have some typical drawings of a common 1500mm wide boardwalk here.
The ground, conditions and function of a site are all widely varying factors. For recycled plastic boardwalks that have public access, there are a number of regulations which will also need to be considered.
Local regulations may vary, but normally you will need a rail where the boardwalk is over 400mm above the ground. If the boardwalk is for walkers and wheelchair users, the handrail is usually set at 1100mm, but if it is for cyclists or horseriders then a 1400mm height is more common.
Where wheelchair-access is to be provided, passing places and turning circles are other considerations. Even if the boardwalk sits at 400mm or less above the ground, if it is open to the public you will usually need to fit kickerboards (toe-boards) for the benefit of wheelchair users and people pushing prams or buggies.
While conventionally most customers will use decking boards to create the surface of the boardwalk (as we have shown in the drawings) this is not always the case and some customers prefer flat boards, particularly where there is a high degree of wheeled traffic. As all of our recycled plastic planks are chemically inert and do not allow algal growth, they retain high slip resistance in all weathers, whether flat or grooved.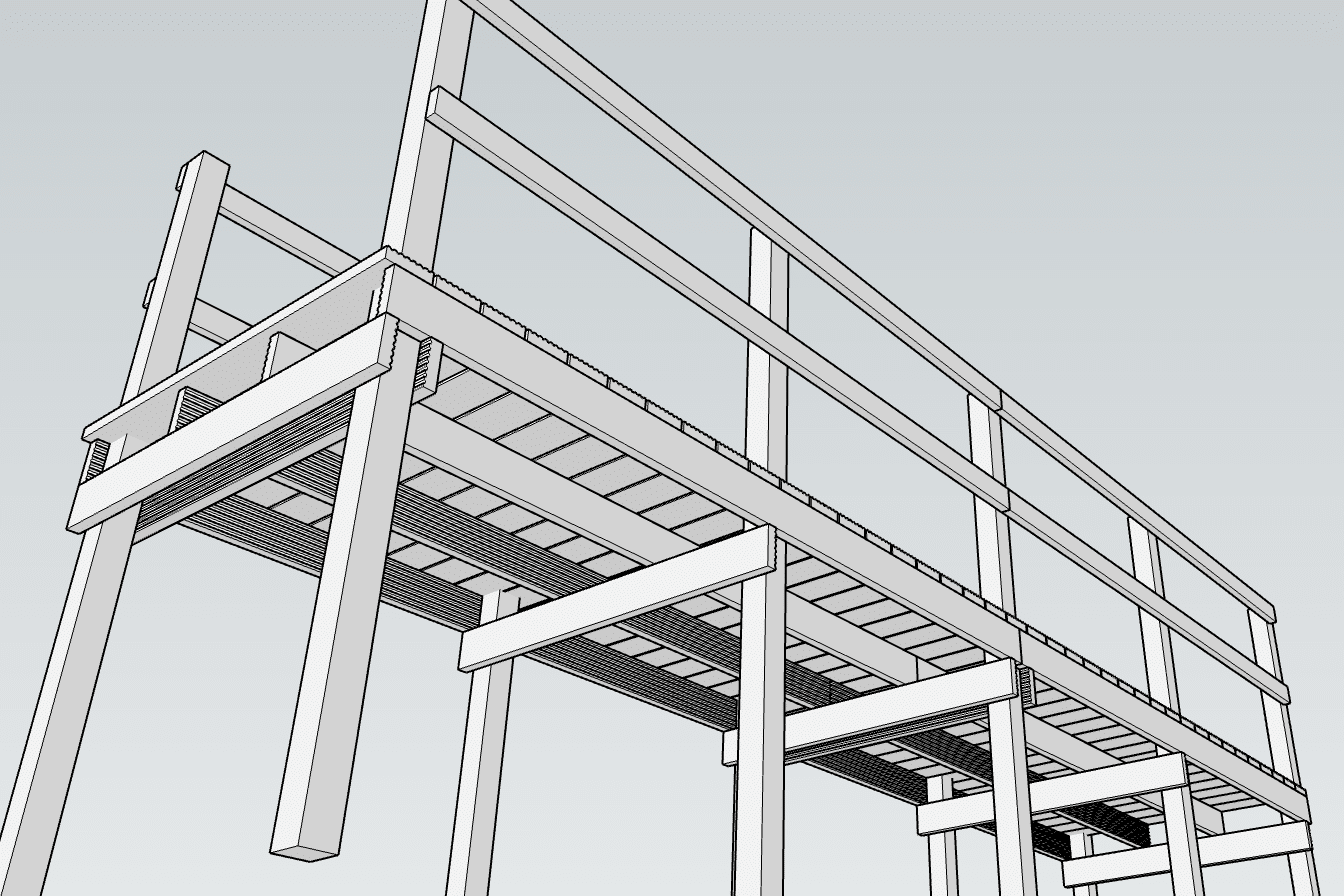 We love to talk to our customers about recycled plastic boardwalks, so feel free to call on 01422 419 555 or email us for an informal conversation about your plans and we'll try and help you as best we can.
Please don't hesitate to ask us for a sample of the recycled plastic either, so you can see first hand how tough it really is.