Slash your total-life costs and reduce the carbon footprint of your project with fencing constructed from our solid, 100% British recycled plastic.
Recycled plastic fences are elegant, classic in design and very cost effective, showing it's possible to use environmentally sustainable solutions without compromises. Recycled plastic fencing is a particularly good choice for defining areas like car parks, playing fields and play grounds as it requires zero maintenance and has a 25-year guarantee – perfect for schools, councils and conservation parks.
Using mixed plastic in our recycled plastic fencing results in it being stronger with higher impact performance when compared to other solutions. It will never need treating against wear or weather and will never rot, split or splinter. These products provide a durable, environmentally friendly option for large developments or temporary sites.
Please click here to take a moment to familiarise yourself with expansion and contraction differences compared to wood.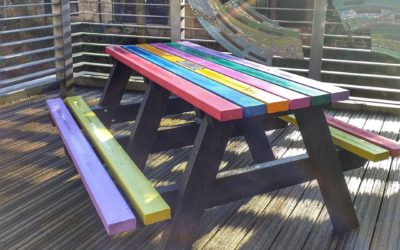 June is Pride month, and in 2022 the LQBTQ+ community is proudly celebrating 50 years of Pride events in the UK. As well as commemorating the last half century of progress, Pride 50 will look to the future and ask what we can achieve in the next fifty years....
read more
Any questions? Contact us.
Our team of support specialists are available to discuss your project needs and offer technical support and sales advice.
Call us on 01422 419 555 or complete the form by clicking the link below: