Top 5 Reasons Why Clubs and Societies Should Use Recycled Plastic Material
If you're looking for durable, weatherproof, and low-maintenance furniture for your club or society, recycled plastic material is the way to go. Not only does it offer superior benefits over traditional timber furniture, but it's also eco-friendly and cost-effective. Here are the top five reasons why clubs and societies should use recycled plastic material:
1. Weatherproof and Durable
Recycled plastic furniture is perfect for clubs and societies that need weatherproof and durable furniture for their outdoor spaces. Unlike traditional timber furniture, recycled plastic won't absorb moisture, which means it won't rot, split, or splinter. This weather-resistant quality makes it perfect for outdoor use, as it can withstand the elements and provide long-lasting comfort and support to members and spectators alike.
2. Low Maintenance
One of the best things about recycled plastic furniture is that it requires very little maintenance. Unlike timber furniture that needs regular upkeep, such as oiling, staining, and sanding, recycled plastic furniture only needs to be hosed or jet washed down a couple of times a year to keep it looking tidy. This means clubs and societies can save time and money on maintenance costs, which can be redirected towards other important areas.
3. Eco-Friendly
Using recycled plastic material is an eco-friendly choice that can help reduce waste and carbon emissions. British Recycled Plastic, for example, has done a full life cycle analysis of its products, showing that 66% less carbon is emitted by its products than by virgin resin. By choosing recycled plastic furniture, clubs and societies can help support sustainability efforts and reduce their carbon footprint.
4. Cost-Effective
Although recycled plastic furniture may have a higher initial cost than traditional timber furniture, it offers significant cost savings in the long run. With a 25-year guarantee, clubs and societies can save money on repairs, refurbishments, and replacements. Additionally, regular maintenance costs are greatly reduced, as recycled plastic furniture requires minimal upkeep.
5. Security and Versatility
Recycled plastic furniture is available with fixing kits for both soft and hard ground, making it easy to secure and versatile for any outdoor space. The furniture is also chemically inert, making it resistant to graffiti and strong enough to withstand breakdown and leaching. This makes it perfect for clubs and societies with security concerns or in need of versatile furniture.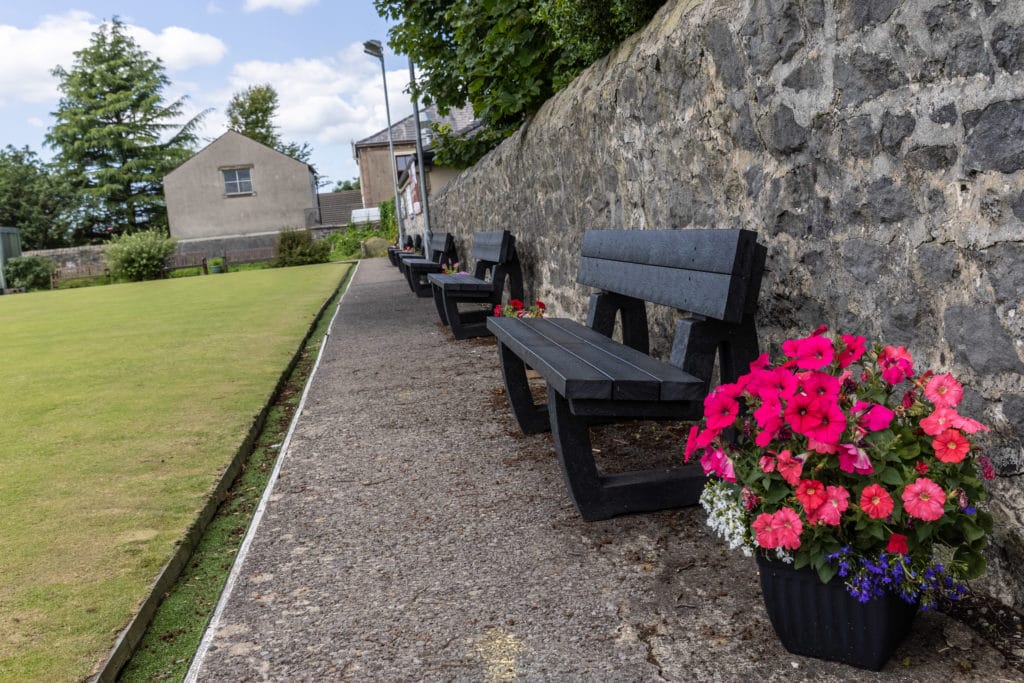 Choosing recycled plastic material for your club or society is not only a smart and practical choice, but it's also eco-friendly and supports British jobs. British Recycled Plastic has nearly 15 years of experience in the industry and is trusted by top organizations, such as the NHS, Ministry of Defence, and Wildlife Trusts. With Buy 4, Get 5 deals on selected items of furniture, it's never been easier to introduce recycled plastic to your outdoor spaces. So why wait? Make the switch to recycled plastic material today and enjoy long-lasting, eco-friendly, and cost-effective furniture for your club or society. Contact us today!