Gorgeous Recycled Plastic for Your Gardens
All gardeners are familiar with the maintenance needed for timber structures – the endless cycle of treating, patching, refurbing and replacing. Imagine if you never had to do any of it again, ever… When you make the switch to recycled plastic for your garden, you won't have to. We've been supplying sustainable, recycled plastic furniture to commercial customers for nearly 15 years, and we've recently developed a range for gardeners, giving you access to all of the benefits which countless schools and councils have been enjoying for years.
Raised bed kits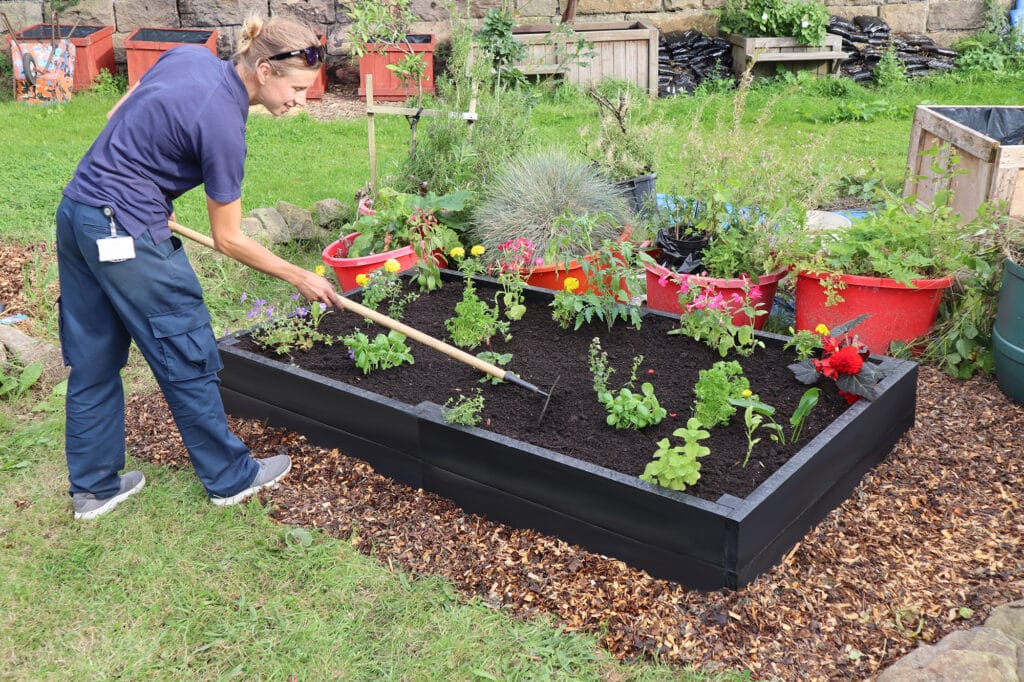 Our easy-assembly, recycled plastic raised bed kits have been designed with your convenience in mind. They can be carried on a single haulage pallet and delivered in smaller vehicles, where required – if a small bin truck can get to your property, so can we. They're supplied in black to make the most of their thermal storage properties, reducing germination times and giving a little extra protection against frost.
All our raised bed kits are available in three different heights to suit your individual needs and mobility – choose from standing, sitting or kneeling. The kits comprise pre-built panels with high-quality stainless steel fixings and are easily assembled by two people, with a screwdriver and an adjustable spanner. They will withstand everything the British weather can throw at them, and still be there in several decades' time, as solid and strong as the day you installed them. Our raised beds were featured in a book by a well-known gardener – Huw Richard's Veg In One Bed.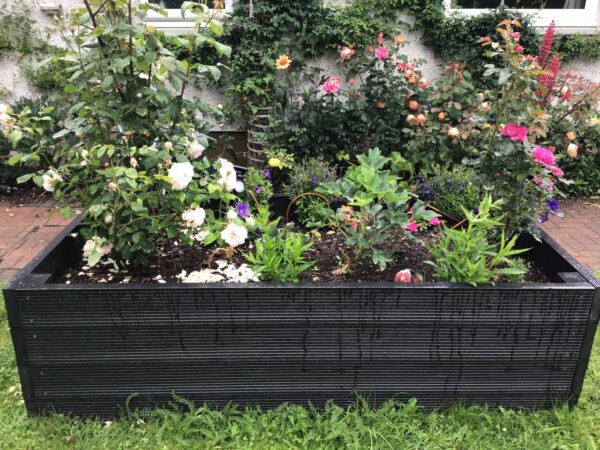 Customer Paula O'Donnell said: "The raised beds have been in place for four years, and they have seen sunshine, rain, hail, snow and ice in the Highlands without discolouration, fading or warping. All of the plants, flowers, shrubs, fruit and veg are doing very well. I am delighted with this products' strength, appearance and overall functionality. Service from the staff was absolutely outstanding and I wouldn't hesitate to order again. Quality products speak for themselves."
John Harrison, a customer who has had several shipments of our raised bed kits, had this to say: "You can grow what you want. You can grow varieties that maybe won't travel very well, or maybe won't even grow well in different areas. You can grow things that you like in your own land and there is something magical about sitting and eating a meal that you have grown. If you can get out into the garden for an hour, it is so good for you. Not just physically but mentally as well."
"And of course, you'll be doing your bit for the environment. As the produce is going straight from the garden to your table, you'll be making a positive change by significantly reducing the global impact of food miles. I actually heard about salad crops grown in Norfolk for a supermarket chain, shipped to Poland for processing and packaging, flown back to London through a distribution centre and then – in a supermarket two miles away from where the salad was grown – sold after it had been halfway around the world!"
Watch our video about John and his garden to see our raised bed kits in more detail.
Composters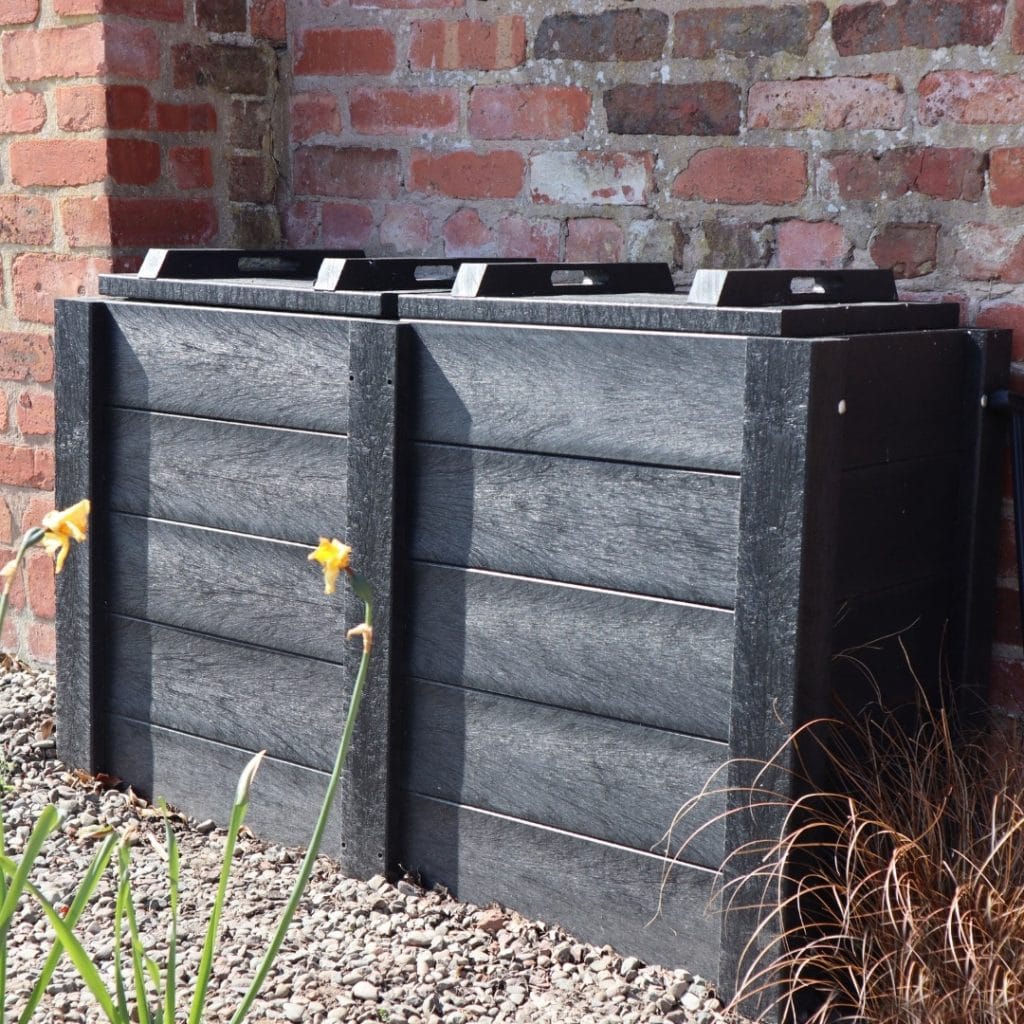 In addition to our raised bed kits, we supply a range of complimentary composters, so that you can turn your garden and kitchen waste into wonderful, nutritious food. We offer three models, in a variety of sizes, so there's a composter to suit every garden, whether you've a balcony, a narrow urban space, or a bountiful allotment. Once you've grown with homemade compost, there's no looking back.
"We decided to go with British Recycled Plastic because the products would last a long time and we liked the fact they are made in the UK. The compost bins are made from commercial grade material that won't rot or split, and the whole thing looks neat and unobtrusive. Looking forward to the coming year with lots to compost!" – customer John Robertson.
Garden Furniture
When the work's finished and it's time to relax, we have a selection of durable and stylish garden furniture, proving yet again that recycled plastic is the perfect choice for your garden. The Roundhay dining set comprises a traditional round table with four carver-style chairs, while the Harrogate table and bench set offers sleek, modern lines and the option to stow the benches beneath the table to save space. Both are available in black or brown and each of the Roundhay items are available individually.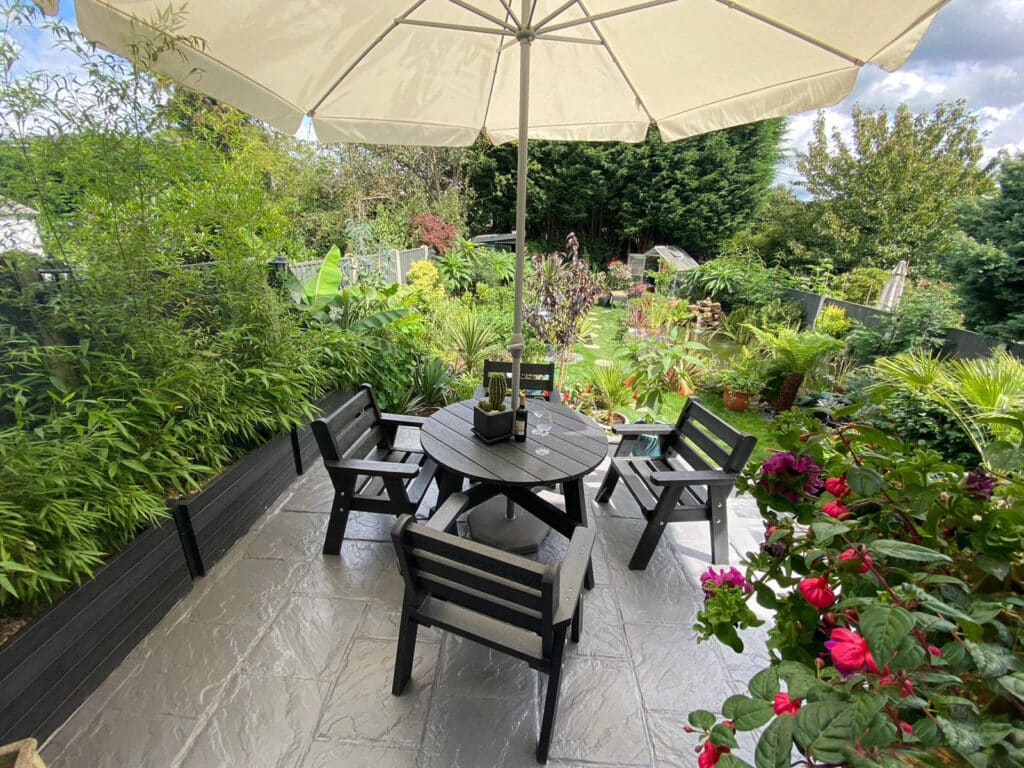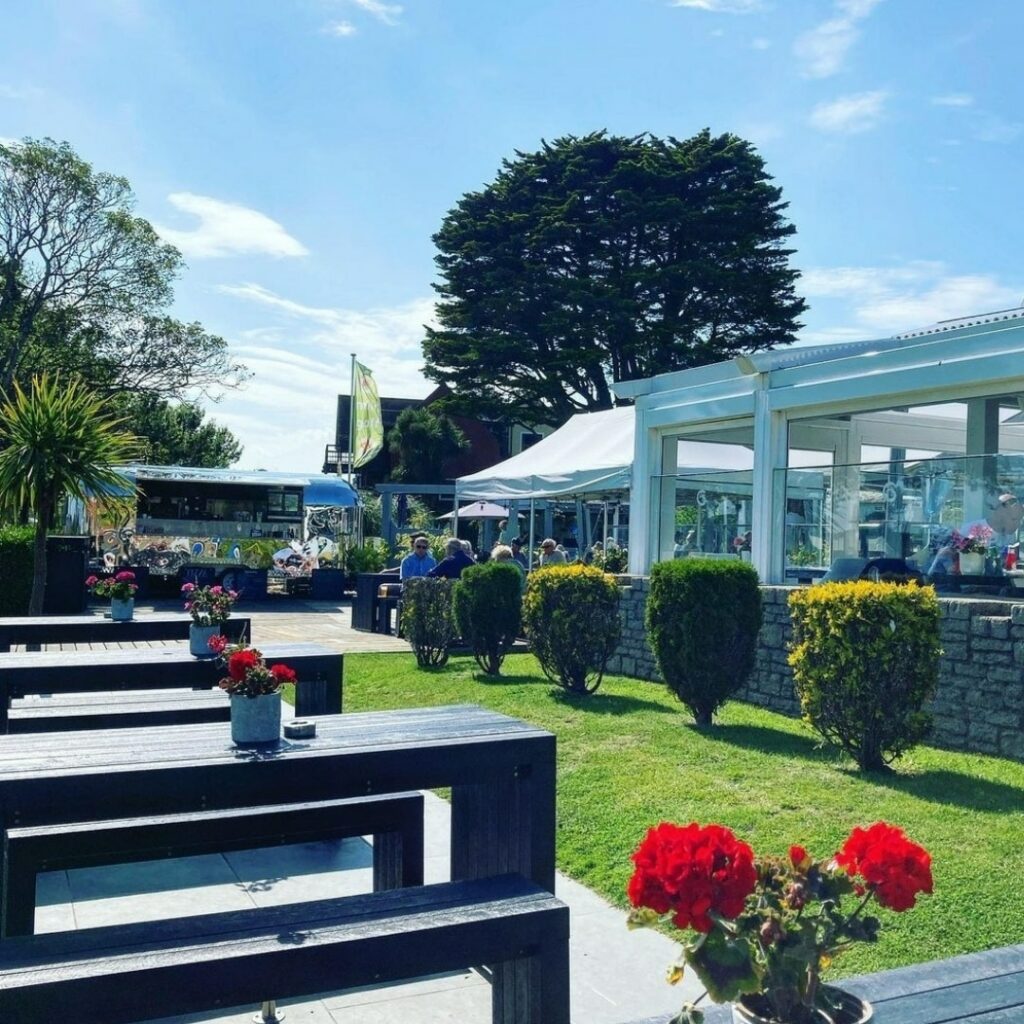 Why choose recycled plastic for your garden?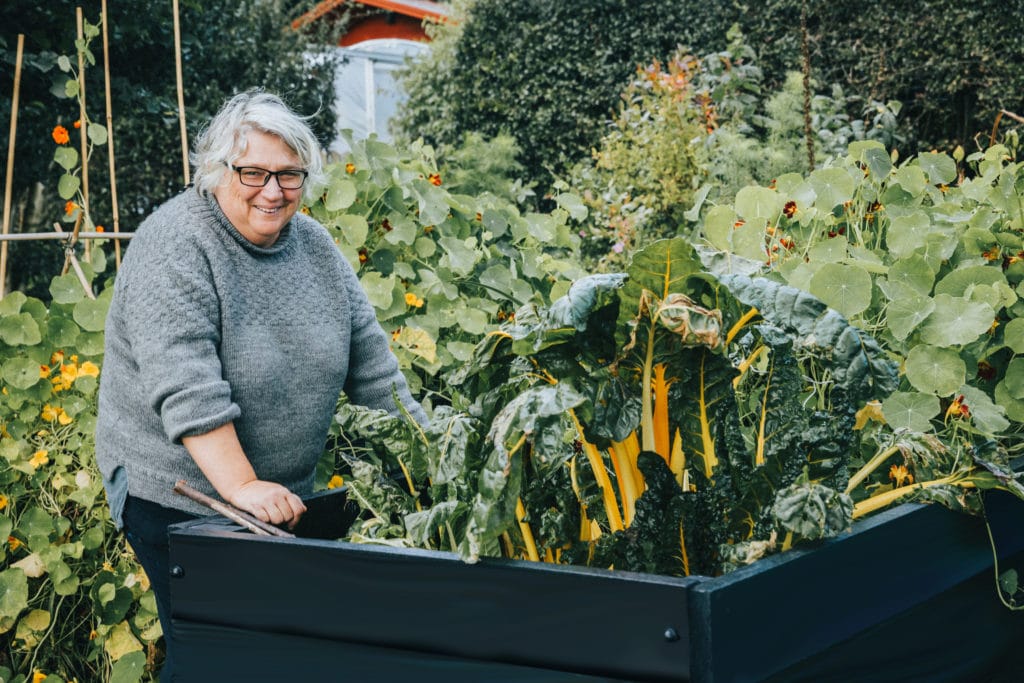 Our sustainable, recycled plastic products are guaranteed for 25 years and need no maintenance whatsoever. They'll never rot, split or splinter and towel-dry instantly for year-round use. If you're feeling fancy, you can give them a cursory jet wash every now and then, but that's a purely cosmetic consideration. You can leave them in the soggiest of corners (although we'd rather you gave them pride of place, of course!), subject them to the fickle British weather, and they'll still be there in several decades' time, as solid and strong as the day you installed them.
"It just made sense – instead of wood that would rot down after a bit, getting something that would be a bit more durable. And obviously recycled is really good – using something else to make something that's going to last. The British Recycled Plastic beds were the perfect solution and after the installation – which was pretty straightforward, even on our sloping site – we're looking forward to many years of maintenance-free growing." – customer Hannah Lawson.
Recycled plastic is the sustainable choice
And, of course, when you choose recycled plastic for your garden, you're buying British and supporting British jobs. You're choosing the market leader in this sector, with nearly 15 years of experience. We're trusted by the NHS, National Highways, Ministry of Defence, Environment Agency, National Trust, RSPB and Wildlife Trusts, as well as countless schools, councils and clubs. We're an independent British company, operating only within the UK, working only with British partners and third parties. Not only that, but we're tackling our own mountain of British waste plastic, dismantling it piece by piece.
Check out our life cycle analysis for information about embodied carbon and how our products compare to new plastic.