Recycled plastic fencing is elegant, classical in design and very cost effective. They also demonstrate that you can use environmentally sustainable solutions without compromising your choice and are particularly good for defining areas like car parks, playing fields and play grounds.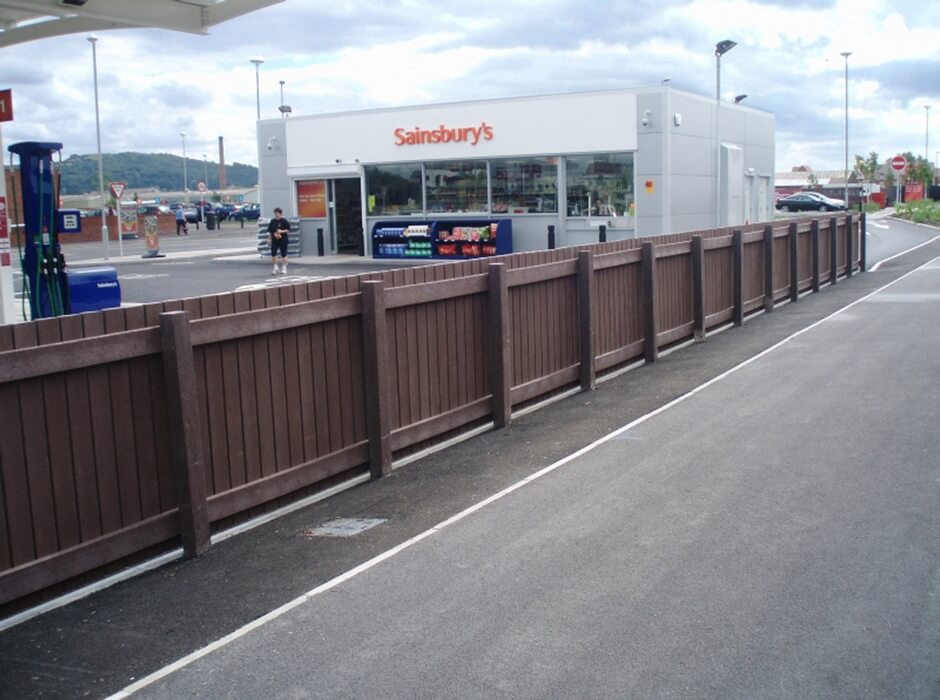 Using mixed plastic in our recycled plastic fencing results in it being stronger with higher impact performance when compared to other solutions and do not need additional treatments to create and ensure the performance demanded by the application and do not 'sag' in warmer weather. These products provide a durable, environmentally friendly option for large developments or temporary sites.
The increasing use of fencing and other protection devices in shopping precincts, pedestrian areas and car parks, whilst desirable architecturally, can create problems of additional cost, vandalism and maintenance.
Please click here to take a moment to familiarise yourself with expansion and contraction differences compared to wood.
Quick and easy to install reducing on site costs

Heavyweight to resist vandalisation

High strength for long life

Crack proof

Minimal maintenance
Weatherproof

Environmentally friendly

Frost and UV resistant

Cut to size

Dimensionally stable
Various other examples of recycled plastic fencing