Recycled Plastic Planks – Perfect for Aquatic Environments
Aquatic environments and wetlands in general are where our products have a distinct advantage over traditional materials. Not only are they superior to timber in virtually every aspect of performance, but their zero-maintenance requirements will drive down your total-life costs. Our 25-year guarantee means you'll not need to undertake any repairs, refurbs or replacements for decades to come.
Fishing platforms, wetland boardwalks, boat landing platforms, canal lock paddles – these are just some of the projects which have employed our recycled plastic planks, posts and decking boards to create sustainable, safe and rot-proof structures with a low slip risk.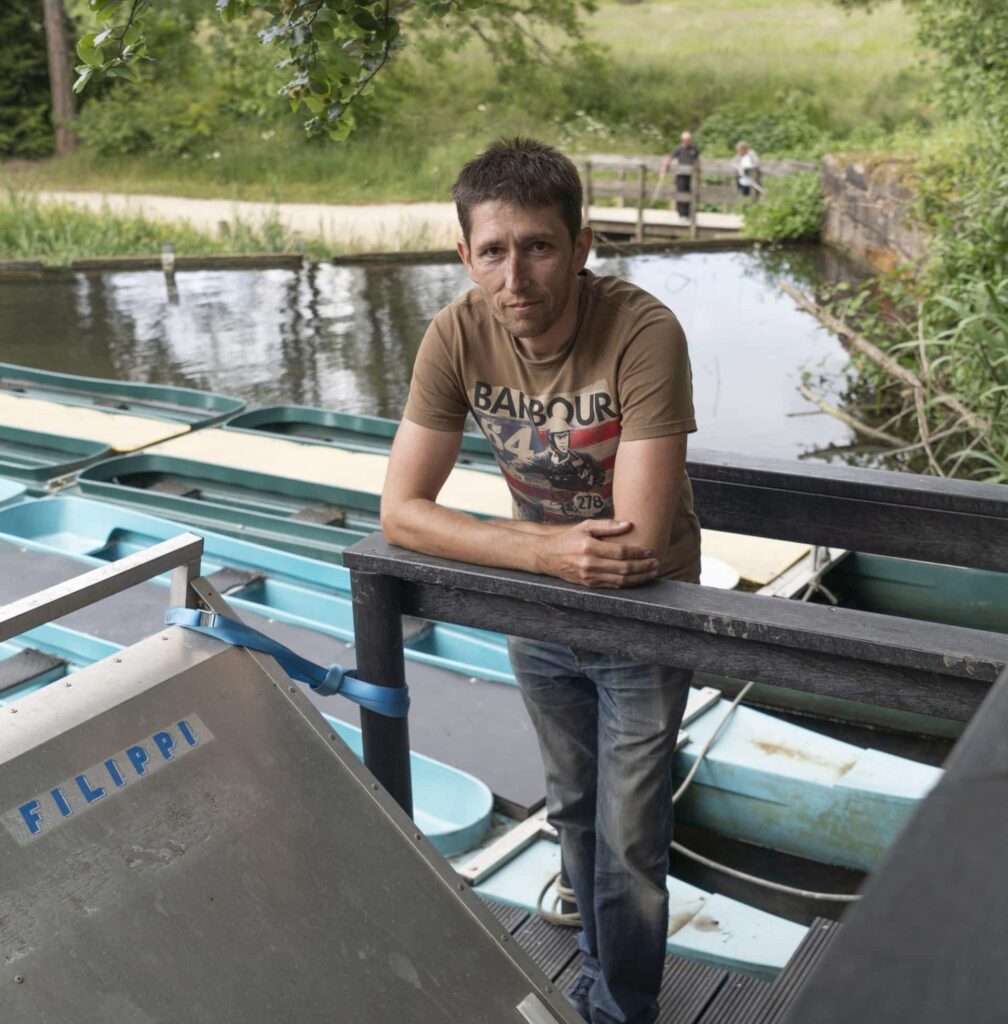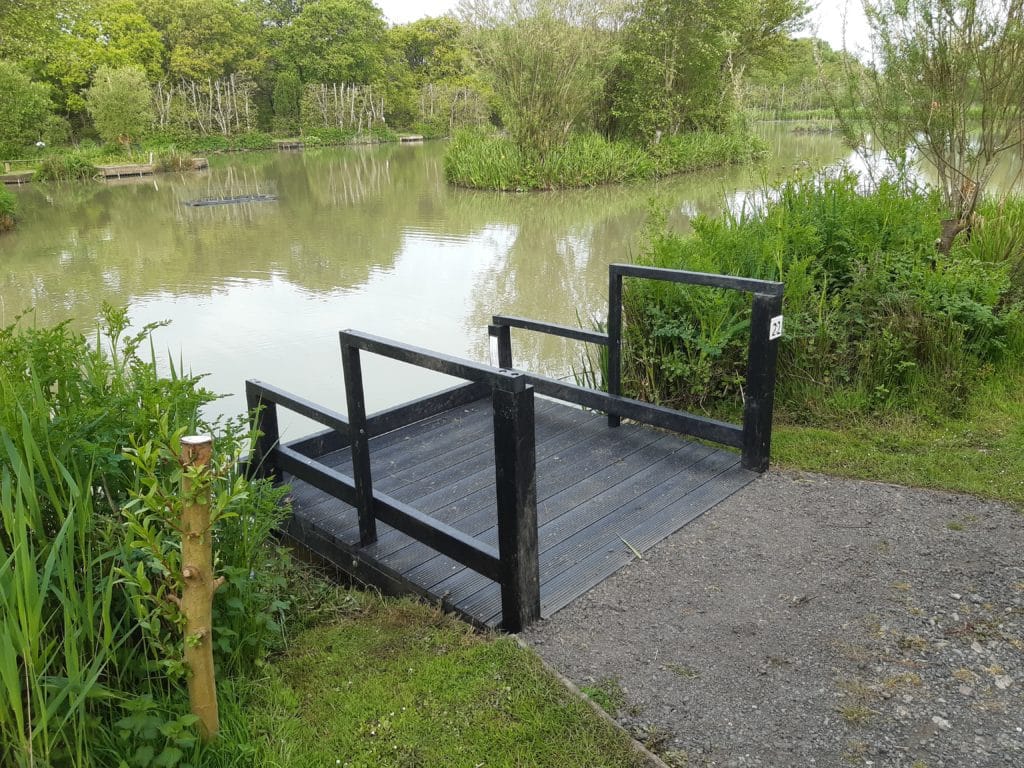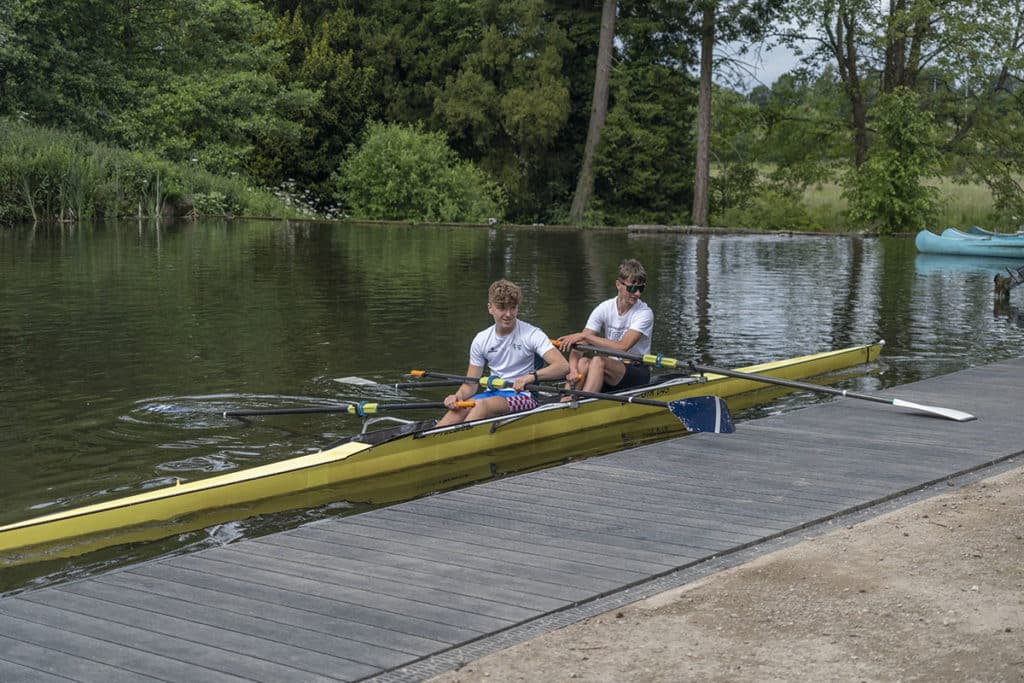 Why choose recycled plastic planks for aquatic environments?
When permanently submerging timber in water, treated wood tends to be used in oversized sections, to increase longevity. Toxic residues from chemical treatments leach into the ecosystem and the use of large-section profiles forces wasteful use of materials, neither of which are sustainable. Our recycled plastic lumber planks will never degrade, so there's no need to choose oversized profiles. They don't absorb any moisture, so will never rot, split or splinter, nor support the growth of mould or algae. They're resistant to UV-fading and chemically inert, so won't leach harmful substances into delicate environments.
Our recycled plastic lumber planks have been used in fishing platforms up and down the country, saving many clubs money which would otherwise be spent on refurbishment and replacement. It's been used by the Environment Agency in Sites of Special Scientific Interest and is the material of choice for a number of conservation and wildlife projects, so you can be assured of its safety for aquatic environments and vulnerable ecosystems. It carries a far lower slip risk than timber equivalents, particularly when wet, so unsightly wire overlays on boardwalks and platforms are unnecessary. If your aquatic environment is particularly exposed or on the coast, you'll be pleased to know that it tolerates sea air exceptionally well, too.
Peter Ratcliff, of PJR Property Maintenance, said this about his lakeside landing platform build for Trentham Boat Club: "Recycled plastic was the only option for my project. Timber and composite won't withstand decades of use and prolonged water exposure like recycled plastic will. The decking looks as good as the day I laid it. And it doesn't hold onto the dirt like wood or composite might – everything just washes straight off.
Recycled plastic planks are sustainable
And, of course, our products are just as easy on the planet as they are on your pocket. We've done a full life cycle analysis to compare the carbon emissions associated with our products to those from brand-new plastic; the results show that 66% less carbon is emitted by our products than by virgin resin. It's more difficult to get accurate figures comparing our plastic to timber as there are simply too many variables at work – the species of timber, how and where it's been grown, how well it's been cured, etc. – but it's fair to say that some commercially grown softwood has an outdoor lifespan of as little as five years (and even less when fully submerged in water).
When compared to the 25-year guarantee that all our products carry, the benefits over timber are clear.
When you choose British Recycled Plastic lumber planks for your aquatic environment, you're choosing the market leader in this sector. We're trusted by a wide range of large organisations such as National Trust, Environment Agency, RSPB, Wildlife Trusts and Conservation Volunteers to supply a safe, durable and long-lasting alternative to traditional construction materials. Our products will not only help you to reduce your maintenance requirements and drive down your total-life costs, you'll also be helping us to reduce the mountain of UK plastic waste, piece by piece. All of our products are made from 100% UK-sourced, recycled plastic and each one gives the equivalent weight of waste plastic a useful and enduring second life, saving it from landfill or burning.
Anna Hamshaw, one of the team involved in refurbishing a pond dipping platform at Filey Dams, said: "My colleagues and I oversaw this project from designing it, using recycled plastic to ensure durability, to getting quotes, ordering materials and building it. We're happy with the finished product and the service from British Recycled Plastic was excellent."