Picturesque Kirkburton in Kirklees, West Yorkshire resembles a moat around a green castle. Half the town – properly called Highburton – sits, as it name suggests, atop a hill overlooking Kirkburton, and between the two is a steep area of woodland woven through by footpaths.
The near-impossibility of developing this area has given the locals a chance to hold onto their lush green space, and in recent years a 'friends' group has sprung up in an effort to keep it from falling into disrepair.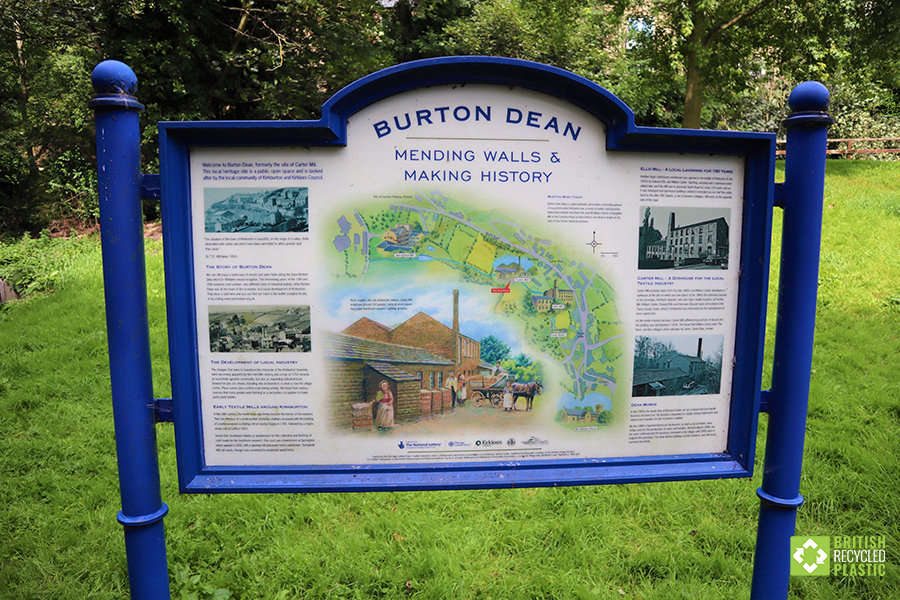 A Committed Committee
These hardworking men and women have resurfaced the paths to make sure they're accessible to all, renovated bridges and built a boules… pitch? Court? Rink?
To ice the cake, they contacted us to look into installing some zero-maintenance benches so their members and residents can enjoy the results of their hard work.
We think they've created an amazing resource for their community in Burton Dean, and we're very proud to have been asked to contribute. If the sight of what they've made has got you thinking about what you would do with some zero-maintenance outdoor furniture, you can reach us on [email protected] or Freephone 0808 281 2929. We're looking forward to hearing from you.