You may remember how, in spring of last year, we got very excited about a new programme being trialled by Goose Green school in London – smog shields. As part of of a raft of measures aimed at combating the poor air quality their students were exposed to every day, Goose Green placed several of our recycled plastic planters along the roadside in front of their main entrance, with the aim of putting a physical barrier between the car exhausts and the children. The air quality tests before and after installation showed a striking improvement, and several other schools have since followed suit.
Today Kimberley Hickman from the school got back in touch to give us an update. Obviously a screen made partly of plants will do its best work in the warmer months and the pictures she sent us show the early signs of what the screen will become.
Made-To-Measure
Goose Green needed their planters to be able to fit between the railing and road, with enough depth to block fumes and provide a decent growing environment for the plants. None of our standard range had the precise dimensions for this quite specific task, but we're more than happy to take custom commissions and our workshop turned them around within our standard delivery period (three weeks at the time, but now reduced to two).
We think the smog shield planters are a brilliant solution to an ever-increasing challenge in town centres, and we'd love to see more of them rolled out across the country. Kimberley said 'We're delighted with the effect our Smog Shield has had on the air quality, and the extra greenery is certainly welcome. We're looking forward to seeing what this year's growth brings!'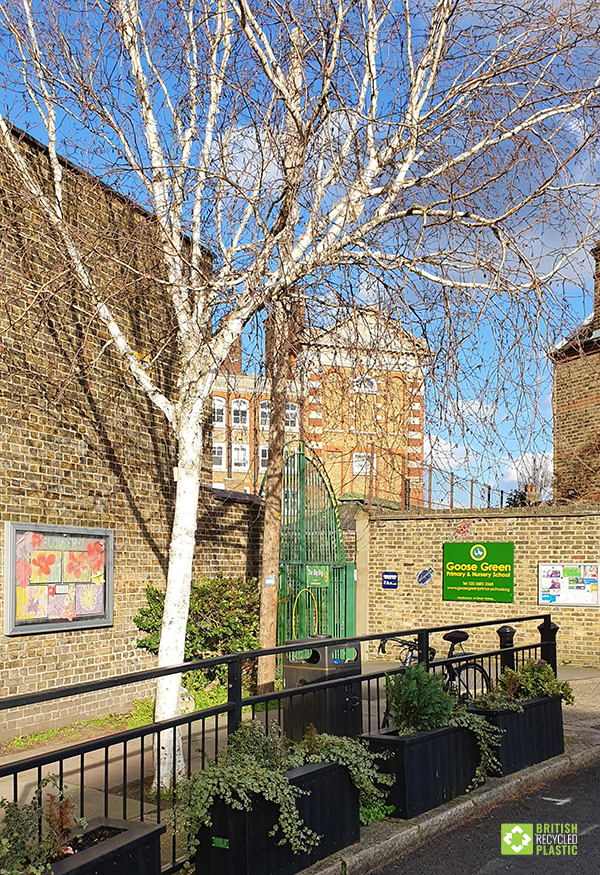 If Goose Green's transformation has inspired you to think about what you could do with some recycled plastic planters, you can find more information here. Drop us a line at [email protected] for a quote today.