Last year, Southport Fly Fishers needed some new fishing platforms, so they got in touch to buy some of our recycled plastic lumber.
They recently sent us some fab pictures and kind words, so here's a testimonial from Martin Grimshaw, their Chairman:
"The club purchased a quantity of Recycled Plastic in March 2019. We asked for a delivery on a Monday as it was the best day for us to unload.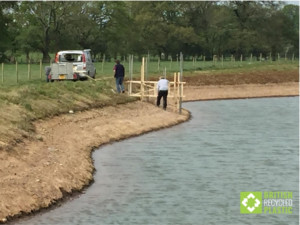 The delivery arrived on time on 3 pallets, which were easily offloaded using a fork lift truck. We set out to build 10 fishing platforms using scaffolding and brown decking (150x40x3150mm). We used brown square profile pieces (100x100x 3100mm) as a base to lay the decking on.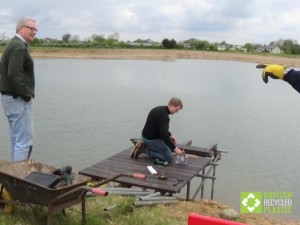 A purpose-built jig (made by two of our members) was used to correctly place the scaffolding.
The platforms were put together by the club members – one is used as a boat platform and one of them is to be a disabled platform with a concrete path leading to it from the car park.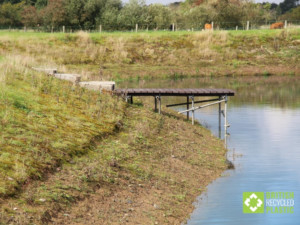 The platforms are now over a year old and are in perfect condition and will last for many years without any foreseeable problems. The 3 acre lake is now full and stocked with fish. The area around the lake is being landscaped with trees and plants and will develop into a nice fishery".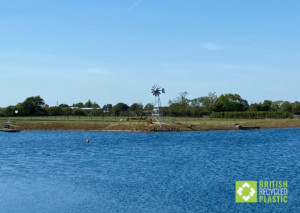 Thanks so much for the pics and testimonial – you folk have done a grand job building the platforms and that lake is looking absolutely stunning. Enjoy!
What's your project?
Our recycled lumber isn't just for fishing platforms – it has a multitude of applications.
It comes with a 25 year guarantee, but we expect it to last much longer.
Delivered in as little as five working days.
If you want more information about our recycled plastic lumber, take a look at the website.