Our recycled plastic furniture and lumber is well known, but how many of you know about our recycled plastic bollards?
Our bollards are used by many national companies and organisations, in carparks and on highways up and down the land.
Here's our Halifax Flat, adding an elegant touch at Morrisons in Abergavenny. We're proud to work with Morrisons in their effort to reduce plastic waste and employ a sustainable solution.
Here's how your company can contribute to the fight against plastic waste.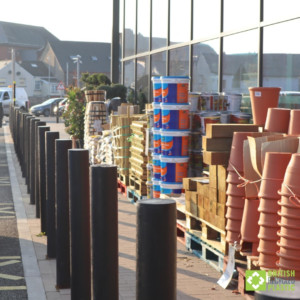 Our recycled plastic bollards will never rot, split or splinter. Because're so confident of their durability, they come with a 25 year guarantee, but we expect them to last much longer. One of the least desriable properties of plastic waste – the fact that it barely degrades – becomes it's strongest performance quality once recycled. These bollards will stand for decades and need no maintenance whatsoever.
Our range of recycled plastic bollards:
They're available in a variety of sizes and shapes – take a look at our full range on the website.
Halifax Dome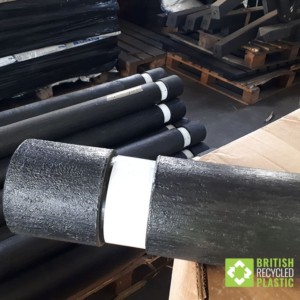 Domed top
120mm diameter, 1500mm long
Routed for a single 50mm reflective band (included)
Halifax Flat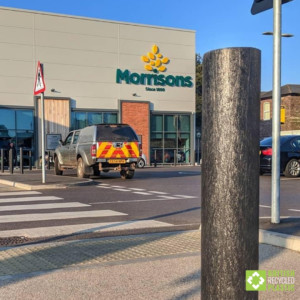 Flat top
120mm diameter, 1500mm long
Often reinforced with steel
Does not include routing or reflective bands
Leeds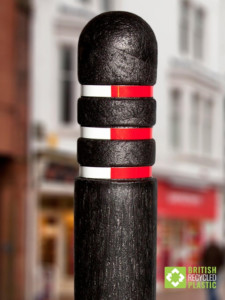 Domed top
150mm diameter, 1500mm long
Routed for 3x 20mm reflective bands (included)
Brighouse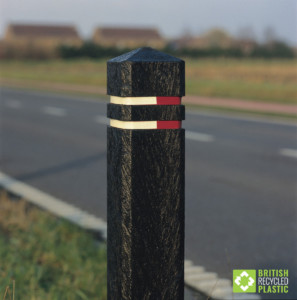 Square bollard with a diamond top.
40x140mm, 1440mm long
Routed for 2x 20mm reflective bands (included).
All of our round bollards can be fitted with steel reinforcements, to provide extra security.
Take a look at our pricelist to see our full range of products.
For more information or an immediate quote, get in touch with our team:
0808 281 2929
[email protected]