Accessibility is really important to us here at BRP. Because we believe that folk with all abilities should be able to get outside and enjoy nature, we offer several picnic tables with inclusive designs to make life that little bit easier. All of these items are available in regular black and brown, or with coloured slats on a black frame – a great way to fly your school, club or corporate colours.
The Bradshaw is an adapted A-frame table with a cutout space, so wheelchair-users can sit at the table in the same position as anyone else. Gone are the days of sitting side-on to a table with nowhere for your foot-rests, getting a stiff neck. This picnic table provides truly inclusive access for all.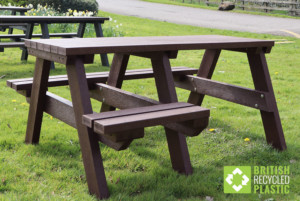 The Batley is a great design. We inverted the traditional A-frame so those with limited mobility can walk right up to their seat, rather than swinging a leg over as they would in a traditional A-frame.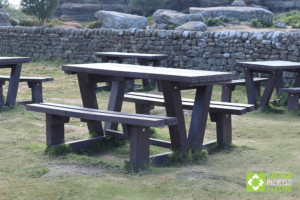 We designed the Calder Plus with social distancing in mind. The extended seat spurs allow two users to sit with 2m distance between them. If you're distancing at 1m+, all of the seats will accommodate a single user.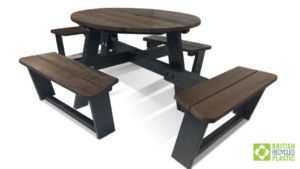 Our Holmfirth Junior and Otley activity tables can also be modified to include a single cutout space for wheelchairs.
More inclusive designs:
It's not just our picnic tables which promote inclusivity and accessibility, either. Our Hebden X Grid ground reinforcement grids 'firm-up' gravel paths, making them Part M compliant. When laid and filled correctly, the grids hold the gravel in place, so that it can't migrate or sink around wheels, making pushing chairs a whole lot easier.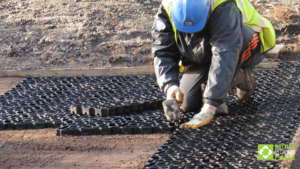 We're proud of our products and we hope you like them, too.
Get in touch with our team for more info, or if you'd like a quote:
0808 281 2929
[email protected]