Great news – our much-loved 5 for 4 offer is back!
If you order four Denholme, Bradshaw Wheelchair-Accessible, Wainsgate, Brimhams or Calder picnic tables in black or brown, you will receive a fifth table absolutely free. We understand that many customers want to buy multiple items of furniture for their site – and we're always keen to offer the best value possible – so now's the time to reintroduce this deal that has proved hugely popular in the past.
As long as all tables are of the same colour, the Denholme and Bradshaw can be mixed and matched as required, so you can make your outdoor space inviting and inclusive. The offer is only available while stocks last, so don't miss out!
The 5 for 4 offer is not available via the webshop, so please call the office and speak to our friendly team.
Selection for the 5 for 4 offer
We carefully selected the Denholme, Bradshaw Wheelchair-Accessible and Calder picnic tables for our 5 for 4 offer, as they are some of the most popular and inclusive products in our range. The tables are stylish, sturdy, and will require no maintenance whatsoever once in situ. For these reasons, the Denholme, Bradshaw and Calder are often the choice of schools, councils, parks, sports clubs and hospitality venues, where diverse groups of people congregate. Versatility, hardwearing functionality and innovative design are what these items bring to the table.
The Denholme
Everyone loves a bit of classic design, and the Denholme is the quintessential picnic table that's perfect for a wide range of outdoor locations. As one of our most popular sellers, it looks great wherever it stands and will withstand whatever the great British weather throws at it.
The Denholme is the picnic table of choice for numerous schools in the UK, including Putteridge High School in Luton and Broomfield School in London. If you need a set of benches for your school, now is the perfect time to take advantage of the 5 for 4 offer to get the very best bang for your buck.
The Denholme is also a firm favourite of sports clubs up and down the country. The members at Ribblesdale Wanderers Cricket and Bowling Club in Clitheroe were so happy with the set they ordered, they've since come back to us for more.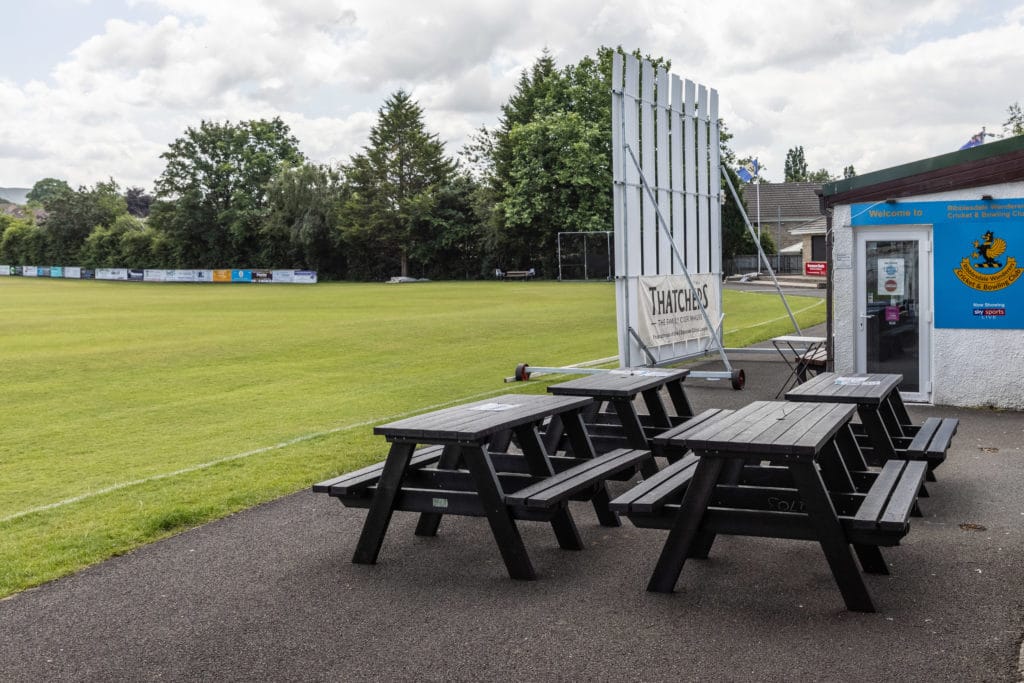 Elton Sailing Club in Bury also purchased a bundle of Denholme tables, which are looking resplendent outside the clubhouse. Need more outdoor seating for your sports club now the busy summer months have arrived? That's exactly what our 5 for 4 offer is there for!
The Bradshaw Wheelchair-Accessible
We're firm believers in inclusivity here at BRP, and the Bradshaw Wheelchair-Accessible Picnic Table – part of our wider accessibility range – has been designed with exactly that in mind. Based on the same A-frame design as the Denholme, it has a cutaway section that allows full, front-facing access to a wheelchair. The Bradshaw already features in various sites around the country, such as Hebden Bridge Town Hall, Chowbent Primary School in Manchester and Oakfield School in Windsor. Given their design similarity, the Bradshaw and the Denholme complement each other perfectly, and are often ordered together for schools and public spaces.
The Calder
As the biggest and heaviest of all our picnic tables, the Calder is a circular design that seats eight people with plenty of legroom – perfect for beer gardens, parks, picnic areas and playgrounds. It's also available as a wheelchair-accessible version with extra space between the seats, to make your space fully inclusive.
Moors Bank Park in Bolton is just one of the public spaces where our Calder picnic tables can be seen – loved by adults, kids and discerning dogs alike!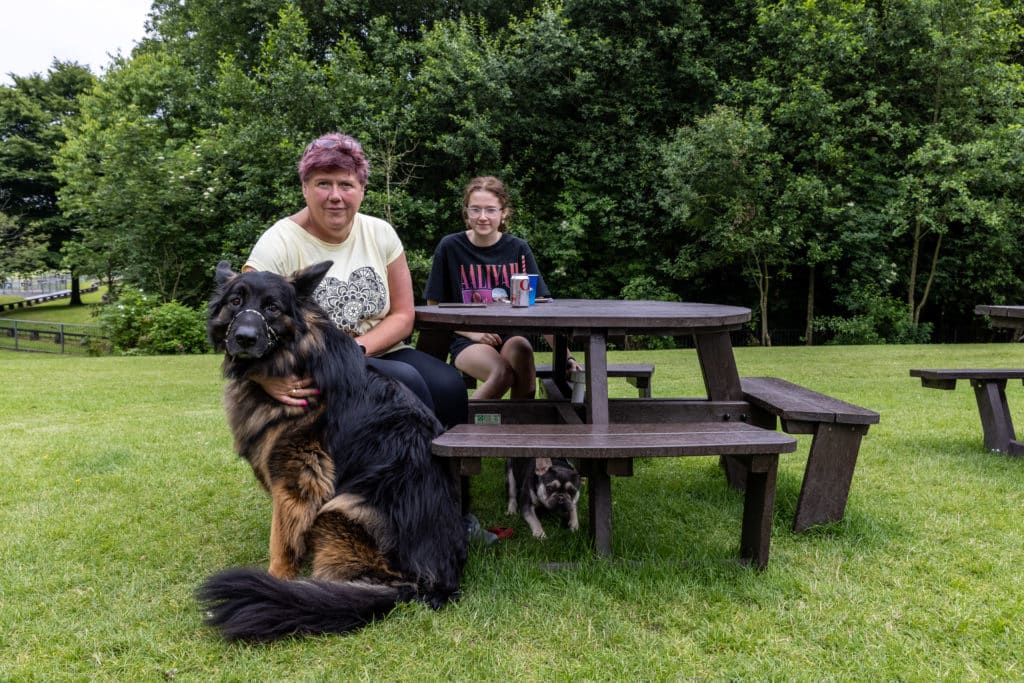 About British Recycled Plastic
Our products can be seen in an array of locations up and down the country, from parks and playgrounds, to hospitality venues and nature trails. Some of our prestigious customers include the NHS, the National Trust, the MoD, and various school and universities throughout the UK.
All of our recycled plastic products are not only incredibly tough and durable, but actively help to dismantle the UK's domestic waste mountain and keep plastic out of landfill.
Our recycled plastic is completely rot-proof, splinter-proof and maintenance-free and it comes with a 25-year guarantee. This means that year after year after year, it will keep its good looks and robust functionality without needing anything other than an occasional wash down. Of course, as it is chemically inert, it can be washed as often as wanted, with bleach, disinfectant or any other regular cleaning product.
Our role in the world of recycling is helping to reduce domestic waste and create products which are useful, long lasting and beautiful. Engineered from 100% British waste, our products are supplied to thousands of organisations and private homes across the UK: we believe they are the very best money can buy. We're making waste wonderful.
Check out how our products are made here.
Get in touch with our friendly and knowledgeable team by phone or email: 01422 419 555 [email protected]