We've seen our recycled plastic lumber planks used for an array of innovative projects, from garden sofas and smog shields to boardwalks and bird hospitals. But – as well as being a sustainable choice for new builds – did you know that our lumber is also an excellent solution for refurbishment?
Given that timber is prone to degrading over time, refurbishment and repair with recycled plastic can give a new lease of life to any number of structures, as it will never rot, split or splinter. Once you've replaced the compromised material with recycled plastic, you can forget about maintenance and be secure in the knowledge that it will last for decades.
Refurbishment with recycled plastic
Worn and broken down structures don't have to stay in a sorry state becoming an eyesore or safety hazard – recycled plastic lumber can be completely transformative in these situations, as many of customers have happily discovered.
Vincent Dorrington, chairman of the Mount Community Group in Huddersfield, was keen to improve a local green space by restoring some dilapidated benches to their former glory, so came to us for the materials. We spoke to Vincent to find out a little more about the project:
"Right outside of the Mount Methodist church where we have our meetings, we noticed these benches that were in a deplorable state. So when we had a meeting with local counsellors, I said it would be really good if we did something for the community and tackled these benches, in order to make it an area where people could sit and relax.
"I came across the recycled plastic solution, and it sounded really good, so I proposed this to the counsellors. We were able to come up with the funding for the materials, and subsequently got the benches fully repaired. Every time I go for a walk in the area, it's really great to see how much the benches are being used today."
What a transformation – nice job, Vincent!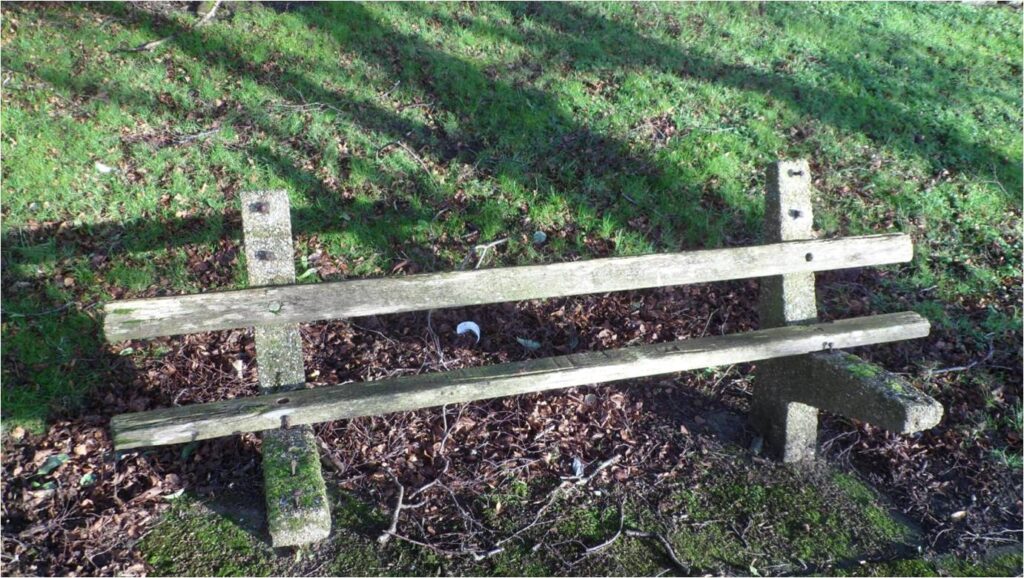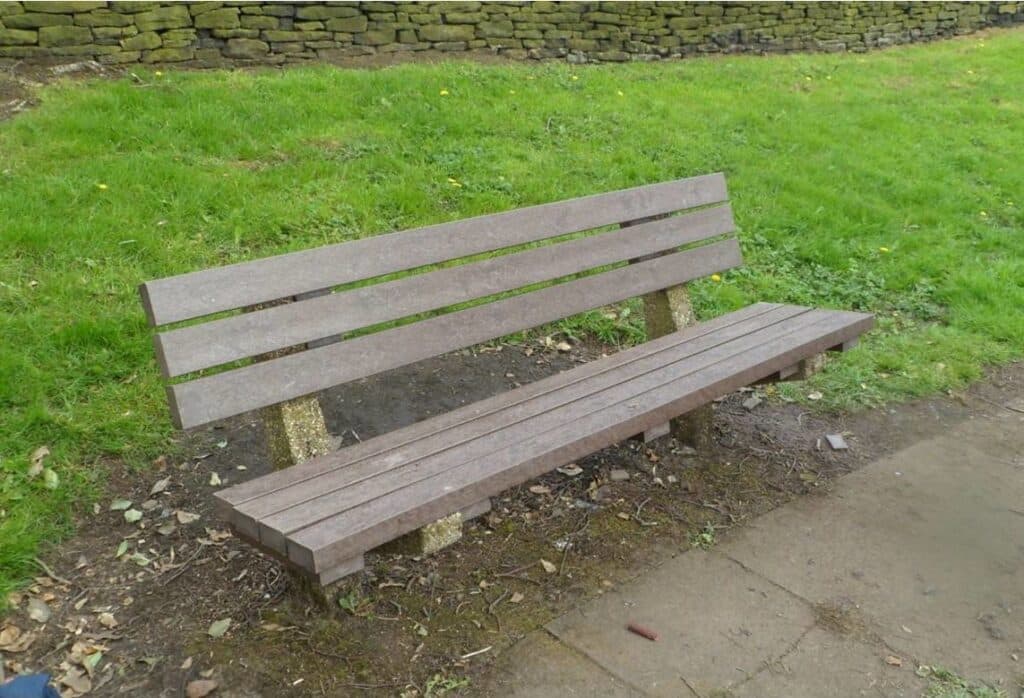 There are many instances when our lumber has been used to permanently improve a public space. Last year, we were contacted by the by the Wetherby District Lions Club for an upcoming refurbishment project. The charity group has been working alongside Harrogate Borough Council to improve the seating along a popular local route.
The Harland Way is a cycle and footpath that runs for three miles between Spofforth and Wetherby, and the group decided the public path needed some care and attention. Martin, from the Wetherby Lions, explained:
"Since lockdown, increasing numbers of people are using the Harland Way. Several of the seating benches on the Spofforth side of the railway cutting have deteriorated with age to the extent they are unusable.
"Wetherby Lions are delighted to have refurbished four of these benches using recycled plastic lumber and to have had the support of Harrogate Borough Council and Sustrans in doing so."
Shirelle Hawkins, Countryside Education Officer for Harrogate Borough Council, added:
"It's been such a pleasure working together with Martin and Ken refurbishing the benches, helping Harrogate Borough Council to improve the seating on the Harland Way. The benches look fantastic and we've had such good feedback on them."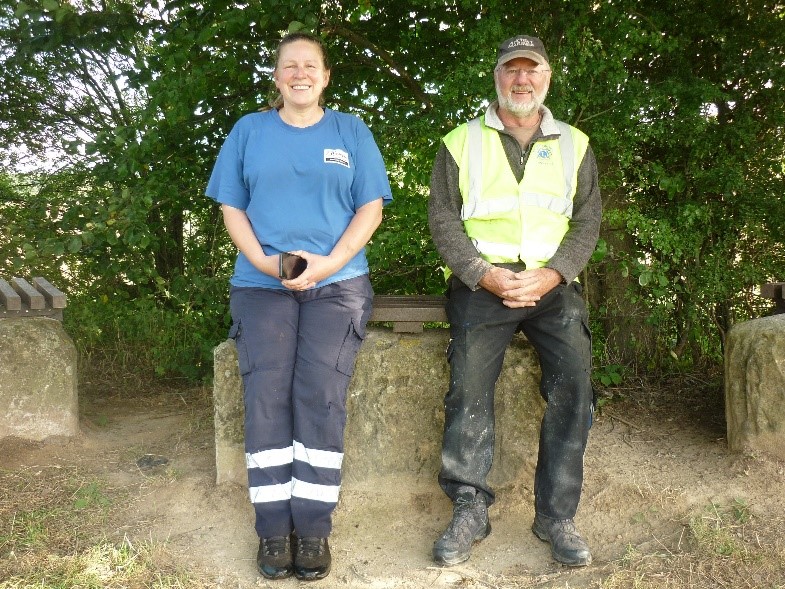 One of our favourite refurbishment projects was this mid-century bus stop in the Lincolnshire village of Sibsey. If you look closely, you'll see our lumber planks have been used to make the seats and backrests. Given that the lumber won't absorb water and instantly wipes dry, you'll be comfortable no matter how long you're waiting for the bus!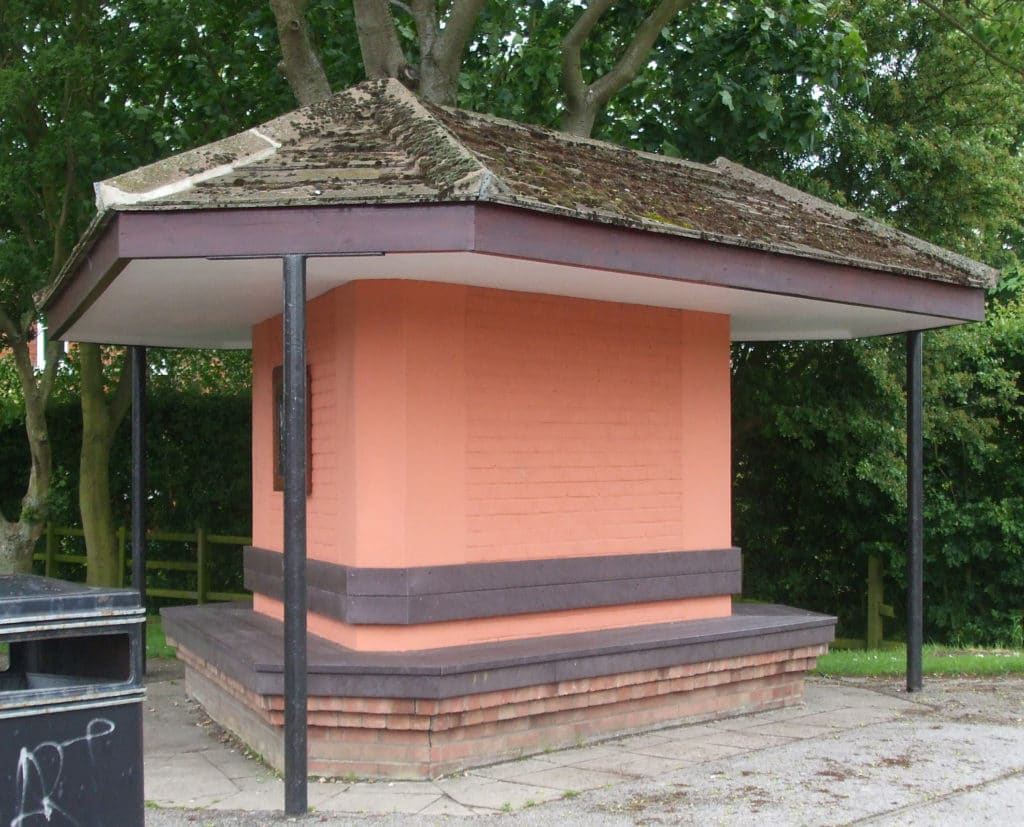 The City of Oxford Society of Model Engineers recently came back to us for more lumber to continue the refurbishment of its miniature railway in Cutteslowe Park. Dennis Mulford from the group told us that the group is gradually replacing all the old, wooden sleepers with recycled plastic, in order to make it more durable and environmentally friendly. Keep up the great work, Dennis.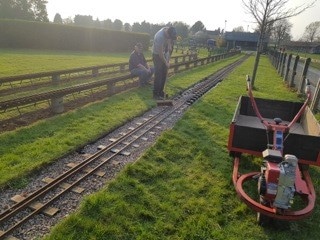 No worries in the wet
One of the areas where recycled plastic really has the edge over more traditional materials is in marine environments. Timber is prone to rotting when fully submerged, and while treated timber lasts a little longer, it can pollute waterways and damage delicate ecosystems.
Conversely, recycled plastic will never rot, split or splinter, and is completely safe to submerge fully and permanently without leaching harmful chemicals into the water. It was successfully used for the refurbishment of lock paddles at Newton Top in Leicestershire, where the lumber is guaranteed to last for decades.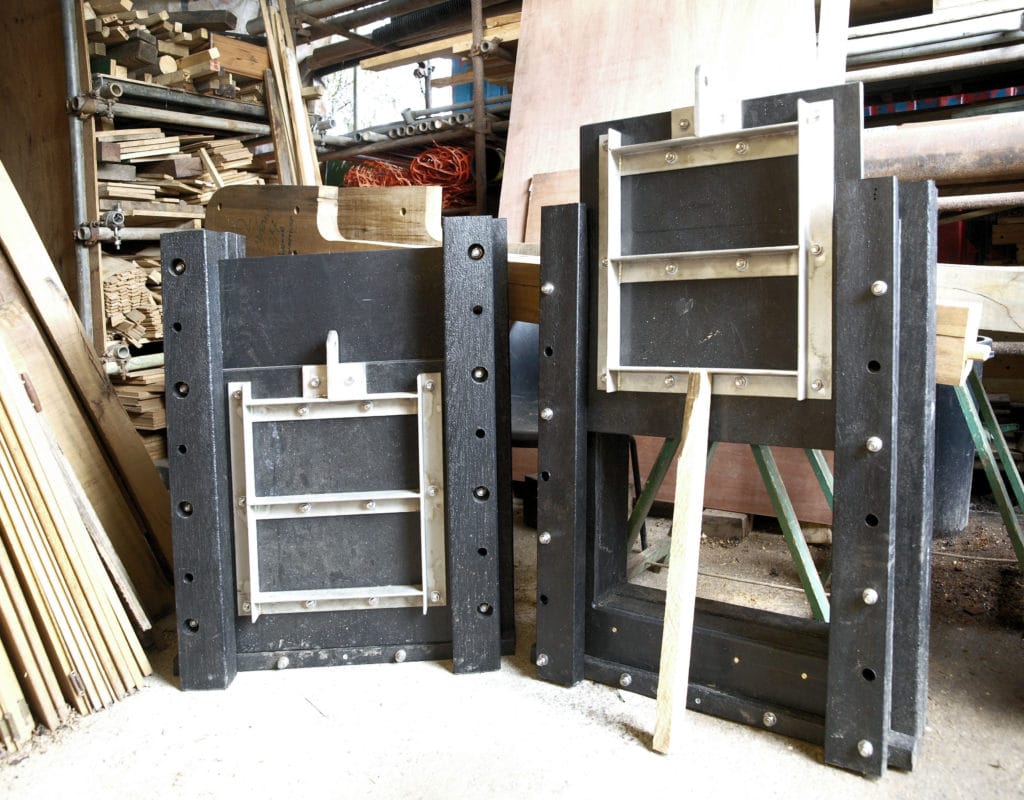 When Slipper Bridge Angling Club in Gilberdyke was looking to overhaul its old fishing platforms, the team chose recycled plastic for the refurbishment. A few years earlier, the club had installed hollow composite decking boards to restore two long platforms, but the material had since failed and become dangerous.
Club member Andy Eccles said the recycled plastic had proved far superior to the previous material: "It's a lot thicker and more durable. It'll take many years hard wear from our anglers, so it won't need to be maintained by members of the club.
"The plastic decking is solid and much thicker. The older material had holes in it, which meant it eventually became brittle. It also had much more flex, whereas there's very little flex in the recycled plastic.
"There are recesses along the length of the decking boards which allow the water to run off, and it's much less slippery underfoot than normal timber. We can quickly and easily clean the boards with a sweeping brush, and they'll be safe and sturdy for many years to come."
The sustainable choice for refurbishment
Our recycled plastic lumber is a durable and sustainable choice for refurbishment projects. Unlike timber, it won't absorb water and will never rot or degrade. It's resistant to UV and the growth of mould or algae, so won't get slimy and will wipe dry instantly. It will never need treating and require no maintenance whatsoever. If you want to hose your recycled plastic lumber down a couple of times a year to get rid of the dust, then feel free, but it won't suffer if you don't.
It's guaranteed for 25 years – although we expect it to last much longer – and at the end of its useful life, it can be safely recycled again. It's the perfect choice for outdoor constructions, soggy environments and inaccessible corners. It performs exceptionally well in aquatic environments and bears up brilliantly to salty sea winds, as well as permanent immersion in water. It's approved for use in SSSIs (Sites of Special Scientific Interest), so you can be assured that it will cause no harm to the local flora and fauna.
Why choose British Recycled Plastic?
By choosing British Recycled Plastic, you're making a making a hugely positive change for the environment and actively helping to create a more sustainable planet. So why not get on board?
Our products can be seen in an array of locations up and down the country, from parks and private gardens, to hospitality venues and nature trails. Some of our prestigious customers include the NHS, the National Trust, the MoD, and various school and universities throughout the UK.
All of our recycled plastic products are not only incredibly tough and durable, but actively help to dismantle the UK's domestic waste mountain and keep plastic out of landfill.
Our role in the world of recycling is helping to reduce domestic waste and create products which are useful, long lasting and beautiful. Engineered from 100% British waste, our products are supplied to thousands of organisations and private homes across the UK: we believe they are the very best money can buy. We're making waste wonderful.
Check out the video to find out how our products are made here.
Visit British Recycled Plastics Webshop
Get in touch with our friendly and knowledgeable team by phone or email: 01422 419 555 [email protected]