We love the internet here at British Recycled Plastic – without cat videos and Ebay window shopping the BRP Shed would be very quiet of an evening. But when we're out digging in the mud filling up raised beds in the garden it's best to have your reading material not dependent on touching a screen with mucky fingers, and so printed material still very much plays a role. One of our favourites is Kitchen Garden magazine, a monthly tome dedicated to all things food- and growing-related, so we were extremely excited this month to discover that they've included us in a feature all about raised beds.
New product teaser alert!
It's perfectly timed, as we're actually about to refresh our raised bed design to make them more flexible and affordable (more on that in the coming weeks – watch this space) but it's great to see recycled plastic acknowledged by the industry press as a real alternative to more traditional raised bed materials. Correct us if we're wrong, but we reckon our plastic's lifespan is longer than that of any of the other designs… but let's not get competitive, they all look great and really it's up to the gardener to make the most of whatever they build.
Kitchen Garden have very kindly given us permission to reproduce the section we're in in its entirety, but to read the full article it's only fair that you should have to buy the mag. You can find them at http://www.kitchengarden.co.uk/– there's a wealth of gardening and food and knowledge betwixt its covers every month. You can also follow them on Twitter at @growwithkg or find them on Facebook at https://www.facebook.com/KitchenGardenMag/. There's a subscription offer to be found at http://www.classicmagazines.co.uk/kg326
Here's the comparison section of the article: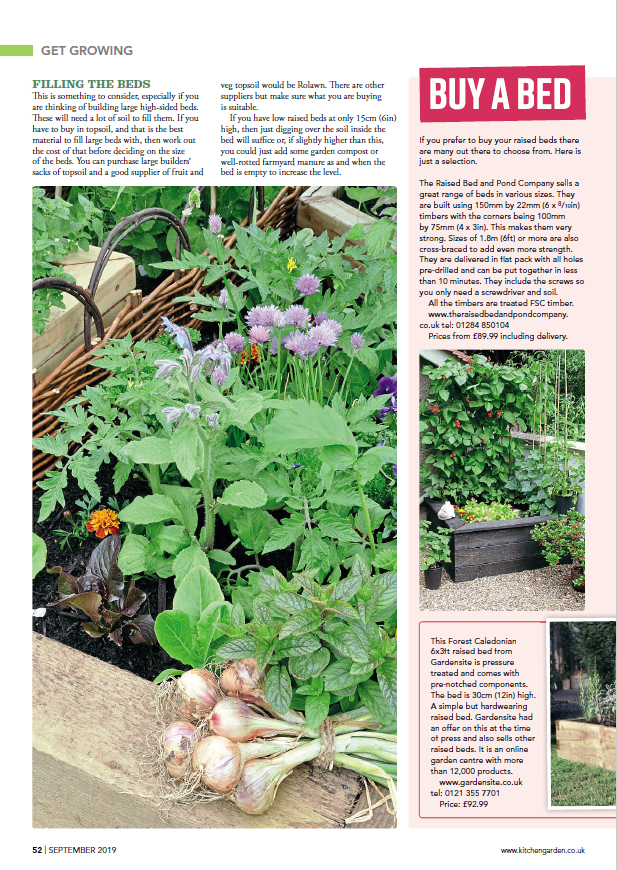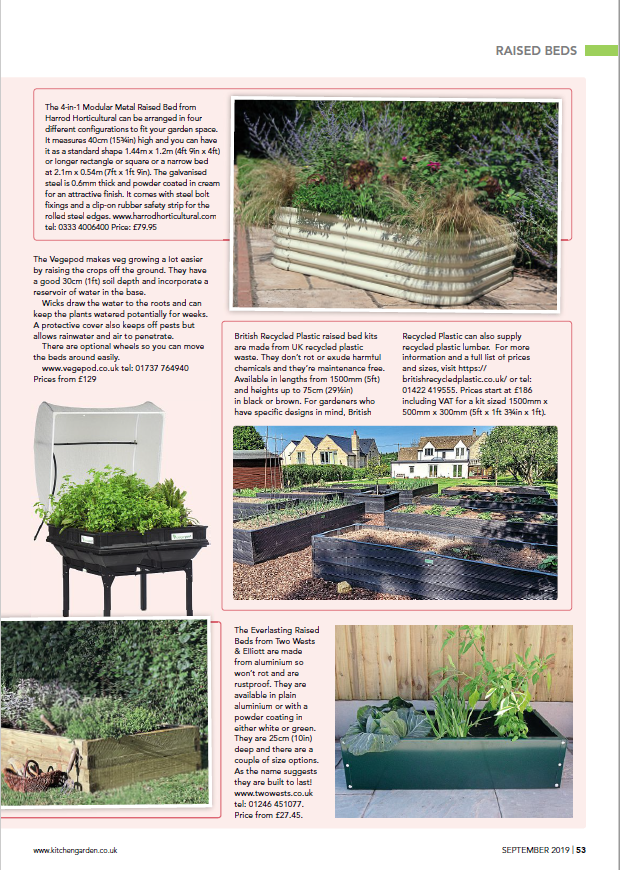 If all this has got you thinking about what you would do with some recycled plastic raised beds, you can find out more here. Drop us a line at [email protected] and see what all the fuss is about.