You know how, if you say the same word enough times it can lose its meaning and seem like a random sound you're making? Well here at BRP Towers the phrase 'recycled plastic picnic table' rings out so often that sometimes it's possible to forget what it actually means. A recycled plastic picnic table is more than just a piece of furniture that gets put outside and pretties up the place. It's a structure around which things happen; which helps people to enjoy their outdoor spaces to the full; which contributes to gatherings and meetings and parties and lets young and old sit, eat, rest, enjoy their surroundings and watch others doing the same.
For all these reasons, we're always delighted to see our products in situ. So this week we sent our intrepid office snapper to take some pics of the beautiful Redacre allotments down the road from us in Mytholmroyd, West Yorkshire, to see how well it blends with their gorgeous community space.
A Community Effort
Redacre is a wonderful little place which has been loved and worked on by many Calderdale residents, and in these pictures it's clear to see how much effort they've put into making the most not only of the growing spaces but also of the shared communal area.
With a green-roofed bandstand, a brick-built pizza oven, fire pit, pond and polytunnel, there's been a huge amount of love poured into their little plot and we're very proud to be able to contribute with a long-lasting addition.
They hold regular community events and fundraisers here and the Denholm picnic table will see a lot of use in the coming decades. Well done guys!
If Redacre's beautiful space has inspired you to think about how you might use a recycled plastic picnic table, you can find our full range here. Drop us a line at [email protected] to place an order.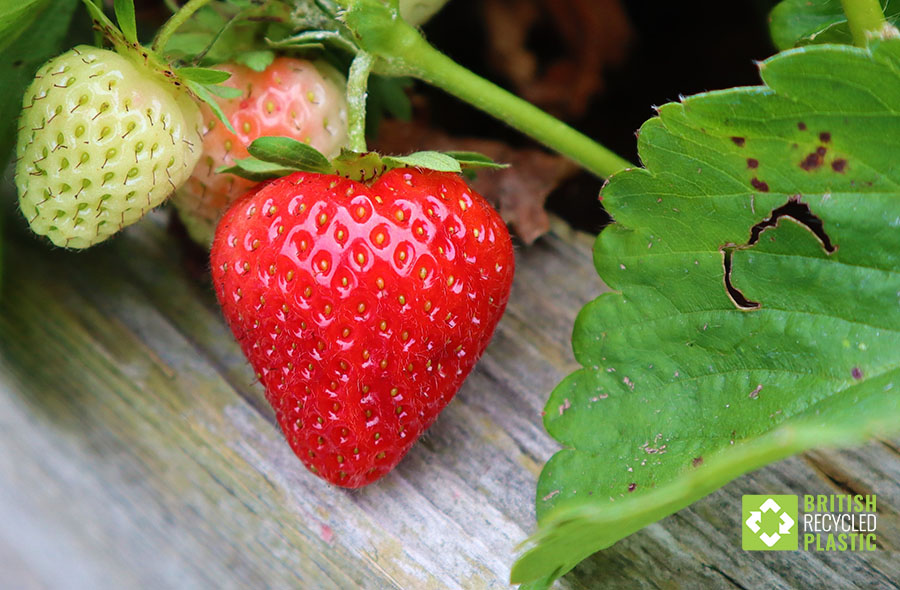 www.ecopaving.co.uk