The Calder bundle that can't be beat
We know that our customers often want to buy multiple items of outdoor furniture at once – especially for parks, playgrounds, hospitality areas and an array of other public spaces – and we always strive to offer our products at the very best price possible. That's exactly why we introduced the 5 for 4 offer on selected items, which has proved hugely popular with our customers.
Our 5 for 4 offer – buy four picnic tables in black or brown, and receive a fifth absolutely free – has now been extended to the Calder, alongside the Denholme and Bradshaw Wheelchair-Accessible tables, so there's never been a better time to grab an unbeatable bundle. We're proud to offer great deals on our bestselling products, so let's take a closer look at the recent addition to the current offer.
The Calder picnic table
As the biggest and heaviest of all our picnic tables, the Calder is a circular design that seats eight people with plenty of legroom. It co-ordinates well with all of our other outdoor furniture, and is an excellent choice for beer gardens, parks, picnic areas and playgrounds.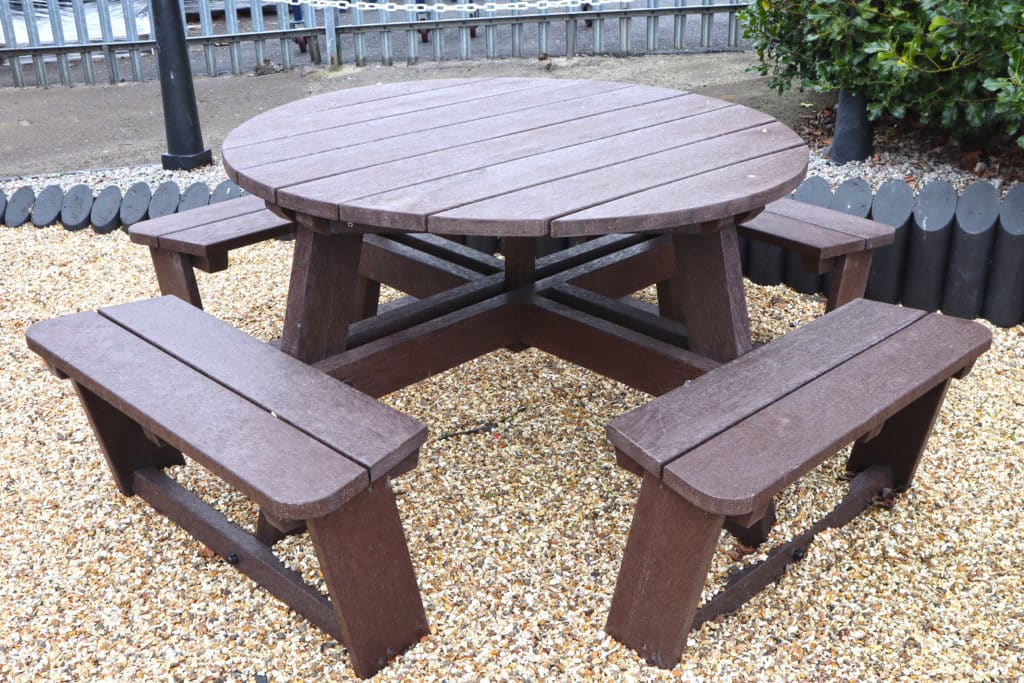 We're big believers in inclusivity here at BRP, which is why we developed our own accessibility range for people with a variety of mobility needs. We're proud to offer the Calder as a wheelchair-accessible version with extra space between the seats, to make your space fully inclusive. The current 5 for 4 deal applies to the standard Calder and its wheelchair-accessible counterpart.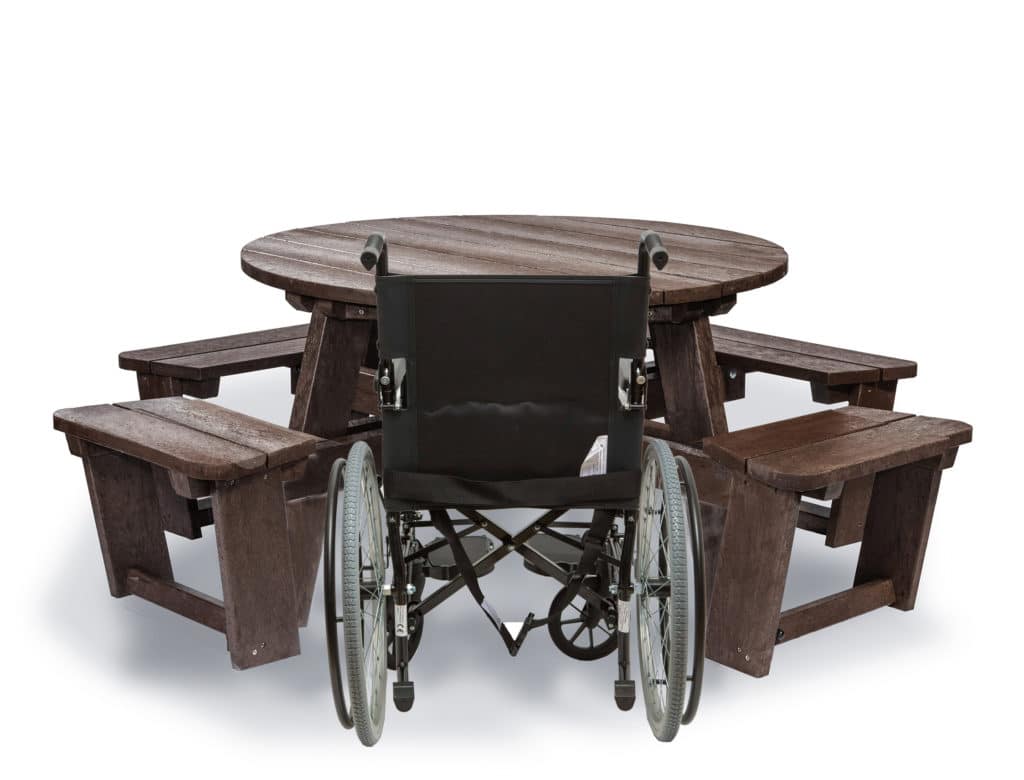 What the customers say
Co-op Academy Failsworth in Manchester recently ordered fourteen of our Calder tables for its newly developed outdoor area, which have proved a big hit with the students. Gill Collins from the school told us:
"The Calder tables and new canopies have made a huge difference to the students as they now have somewhere dry to sit to eat their lunch and also sit and chat at break times. We have three courtyards for different year groups and furniture has been put in all three."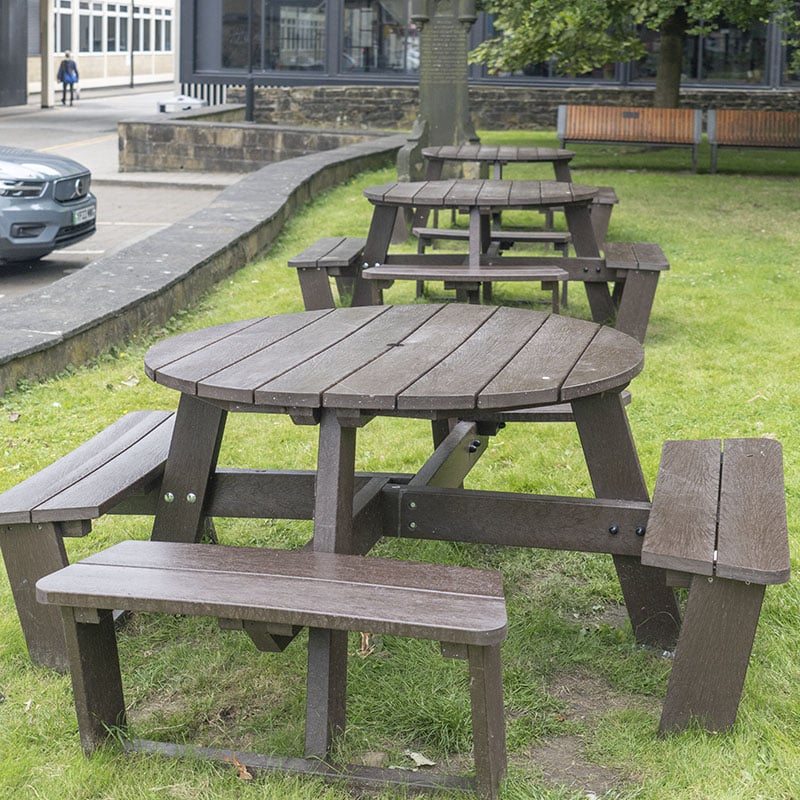 Herons Dale Primary School in West Sussex also has a Calder table on site, which was specially modified for wheelchair users. Staff Governor Tracey Vise got in touch to tell us that the new table significantly improved accessibility at the school.
"Just wanted to say a really big thankyou for our table, which we received at the beginning of the week. It's a great heavy-duty table that has enough space for two smaller wheelchairs. It's going to make a great inclusive addition to our playground area."
As well as schools, the Calder is a favourite of various public areas up and down the UK. Moors Bank Park in Bolton is just one of the many green spaces where it can be seen – loved by adults, kids and discerning dogs alike!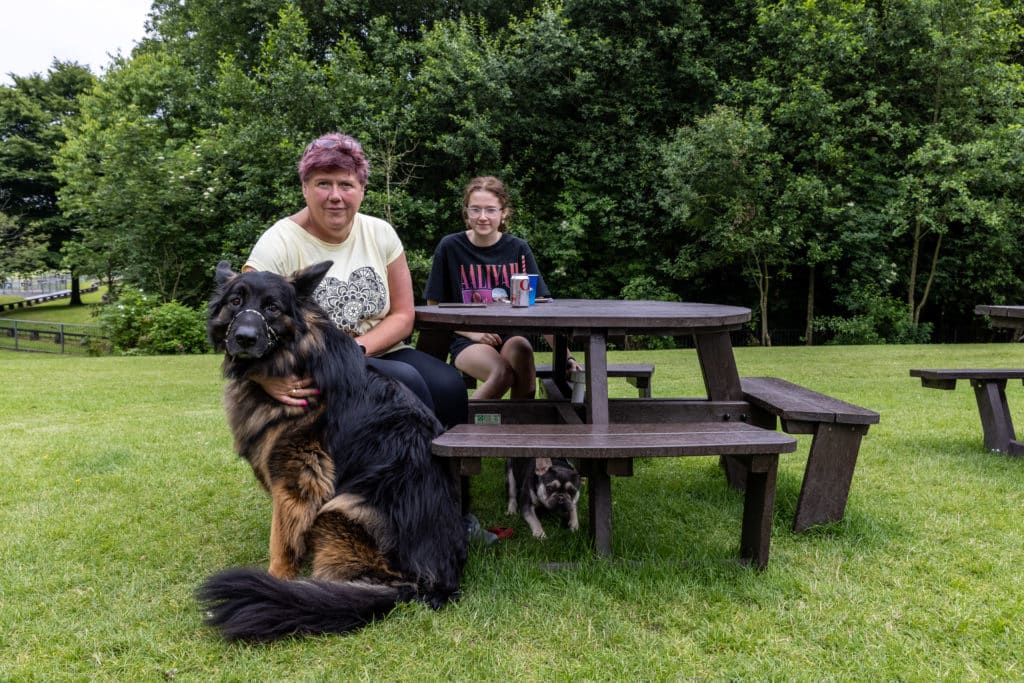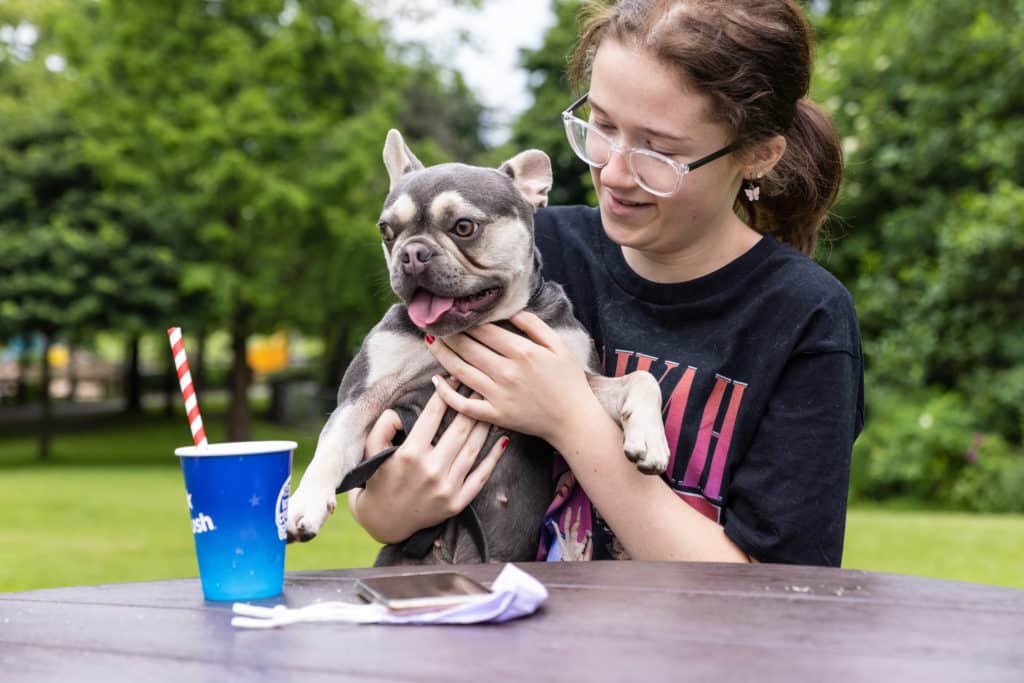 Choose British Recycled Plastic
By choosing British Recycled Plastic, you're making a making a hugely positive change for the environment and actively helping to create a more sustainable planet. So why not get on board? We offer a range of products that are not only incredibly tough and durable, but actively help to dismantle the UK's domestic waste mountain and keep plastic out of landfill.
Our products can be seen in an array of locations up and down the country, from parks and playgrounds, to hospitality venues and nature trails. Some of our prestigious customers include the NHS, the National Trust, the MoD, and various school and universities throughout the UK.
Our recycled plastic is completely rot-proof, splinter-proof and maintenance-free and it comes with a 25-year guarantee. This means that year after year after year, it will keep its good looks and robust functionality without needing anything other than an occasional wash down. Of course, as it is chemically inert, it can be washed as often as wanted, with bleach, disinfectant or any other regular cleaning product.
We're proud of how our role in the world of recycling is helping to reduce domestic waste and create products which are useful, long lasting and beautiful. Engineered from 100% British waste, our products are supplied to thousands of organisations and private homes across the UK: we believe they are the very best money can buy. We're making waste wonderful.
The 5 for 4 offer is not available via the webshop, so please call the office and speak to our friendly team.
Check out how our products are made here.
Get in touch with our friendly and knowledgeable team by phone or email: 01422 419 555 [email protected]