Recycled Plastic Benches
Explore our full range of 100% recycled plastic benches in a variety of sizes and colours suitable for all environments, all with a 25 year guarantee.
(For our steel and recycled plastic bench range, please click here.)
No splinters, no splits and no rot means our recycled plastic benches and seats are low maintenance, weatherproof, safe and designed to deal with the most demanding environment.
Whether you require maintenance-free recycled plastic benches and seats for your school playground, are choosing street furniture for an urban development or improving facilities for a specific environment and want to feel secure with a 25 year guarantee, British Recycled Plastic has the products for you.
If you represent a school, a public sector organisation or a large charity like the National Trust and would like to pay by invoice, please phone or email us and we'll work with you directly.
See our current range of recycled plastic benches and seats below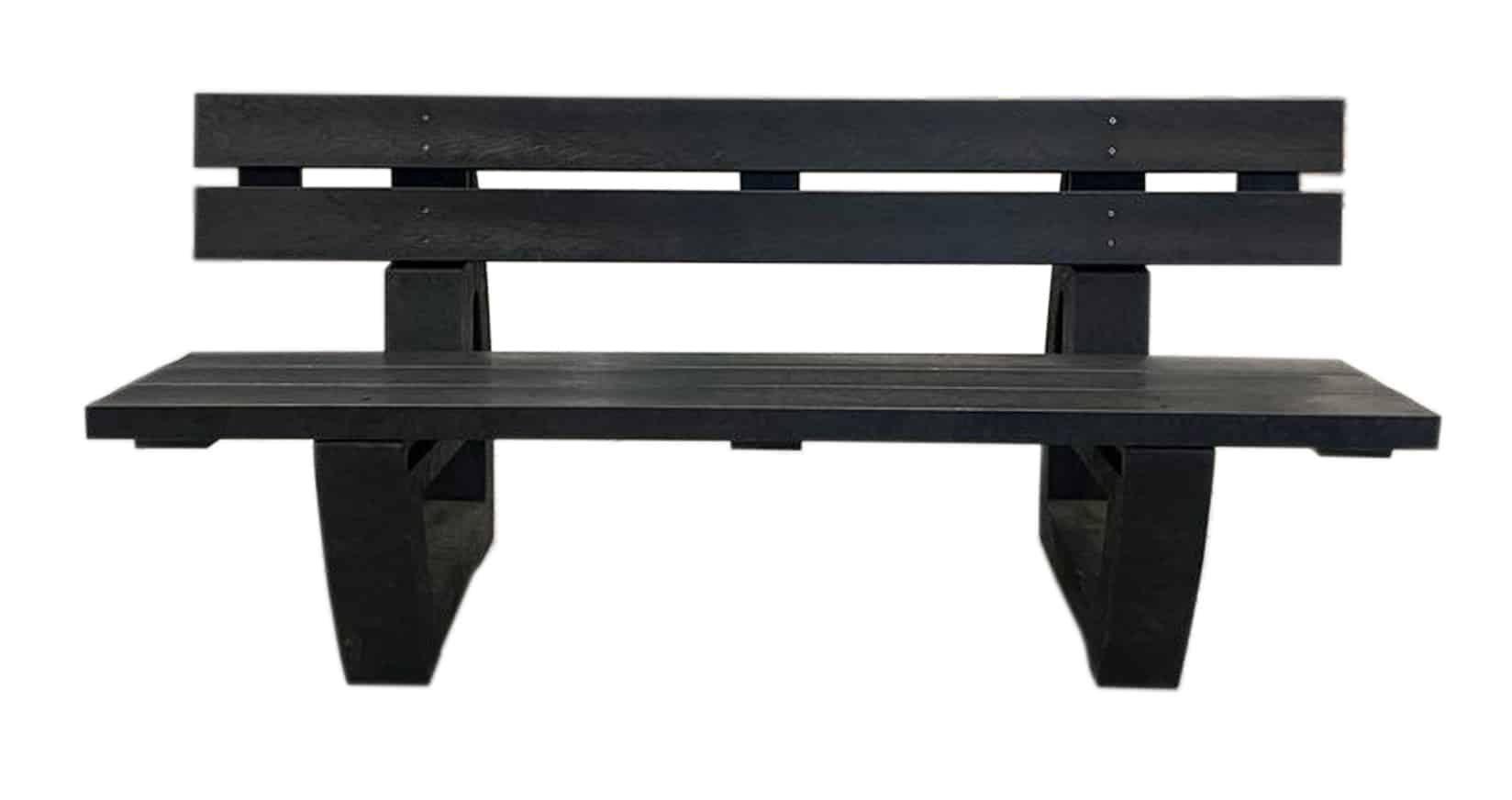 Harewood bench
Our best-selling, stylish, moulded-end recycled plastic bench with backrest.
The Harewood is a firm favourite of many grassroots cricket and bowling clubs as well as being the perfect choice for both parkland and urban locations. Its clean, classic looks make it one of our most versatile items of furniture. In common with all of our recycled plastic benches, the Harewood will neith rot nor degrade in salty air, making it perfect for coastal locations.
Like our entire range of furniture, the Harewood doesn't absorbe any moisture so, even after the heaviest and most prolonged downpour, can be towelled completely dry in a moment.
The Harewood is supplied flat-packed.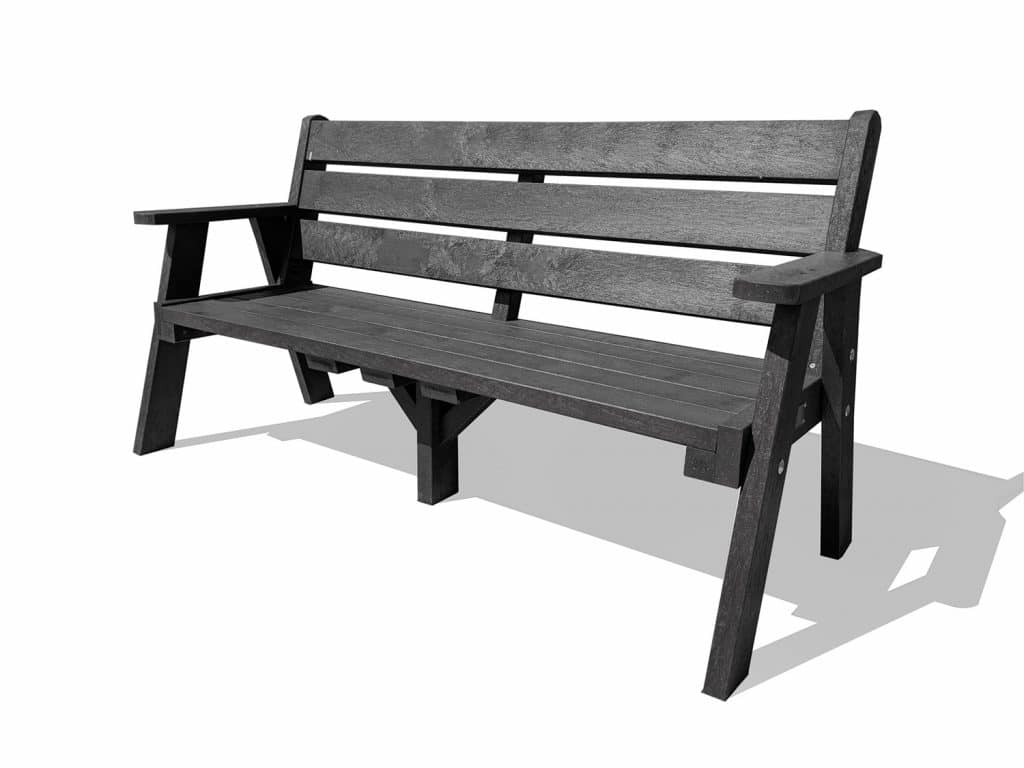 Ilkley "Sloper" Bench
The Ilkley Sloper Bench is our most traditionally-styled bench, offering fantastic comfort and support. The arms make it a great choice for users who benefit from something to lean on while they move between sitting and standing. Supplied fully-assembled for easy and speedy installation .
The Ilkley Sloper Bench is particularly popular with local authorities and you will often see them in remote areas of natural beauty or at viewpoints as the robustness and maintenance-free nature of our recycled plastic products makes them perfect for challenging environments.
The Ilkley is supplied fully assembled.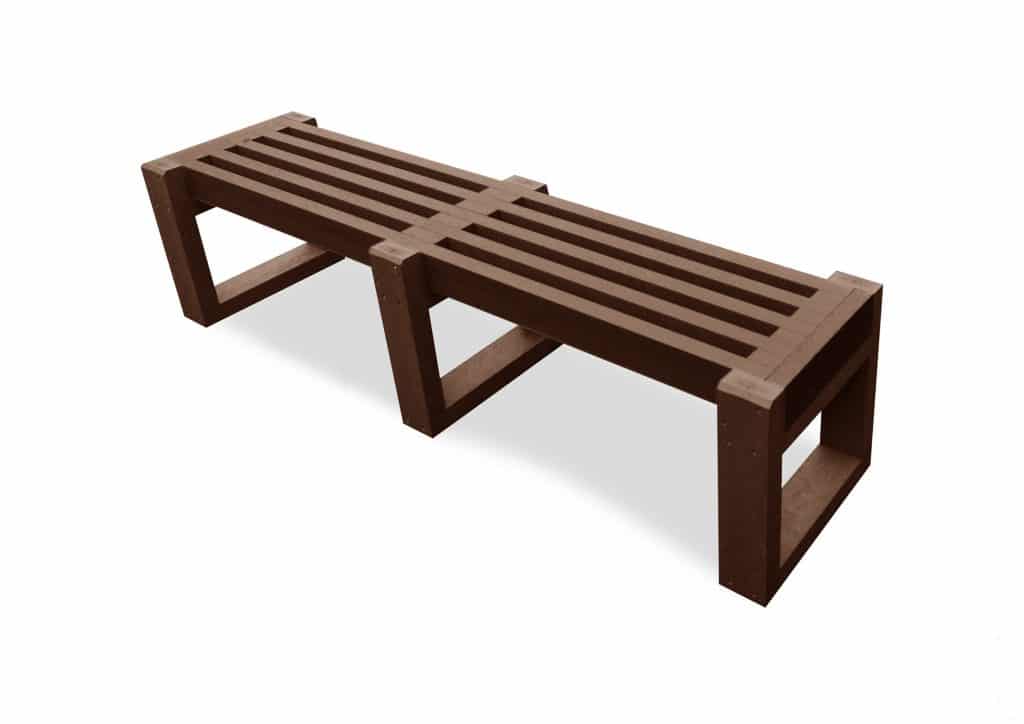 Skipton Bench
The Skipton is one of our most versatile recycled plastic benches. Its slats are placed edge-on to reduce sitting water, making it a great choice for playgrounds, poolside locations and changing rooms. Its sleek, clean design is stackable and compact, so it's perfect for assembly halls and events as well.
The Skipton is supplied semi-assembled.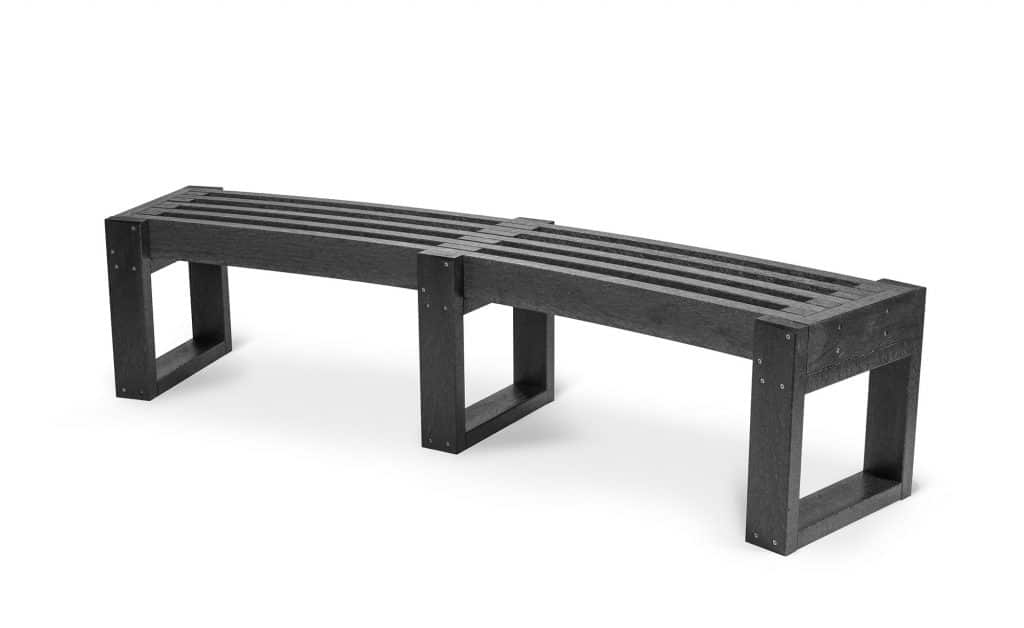 Skipton Curve Bench
The curved variety of our Skipton recycled plastic bench.
The Skipton Curve is ideal for group activities and anywhere straight lines won't work. Mix and match with the straight Skipton to create curved layouts and horseshoe shapes.
The Skipton Curve is supplied semi-assembled.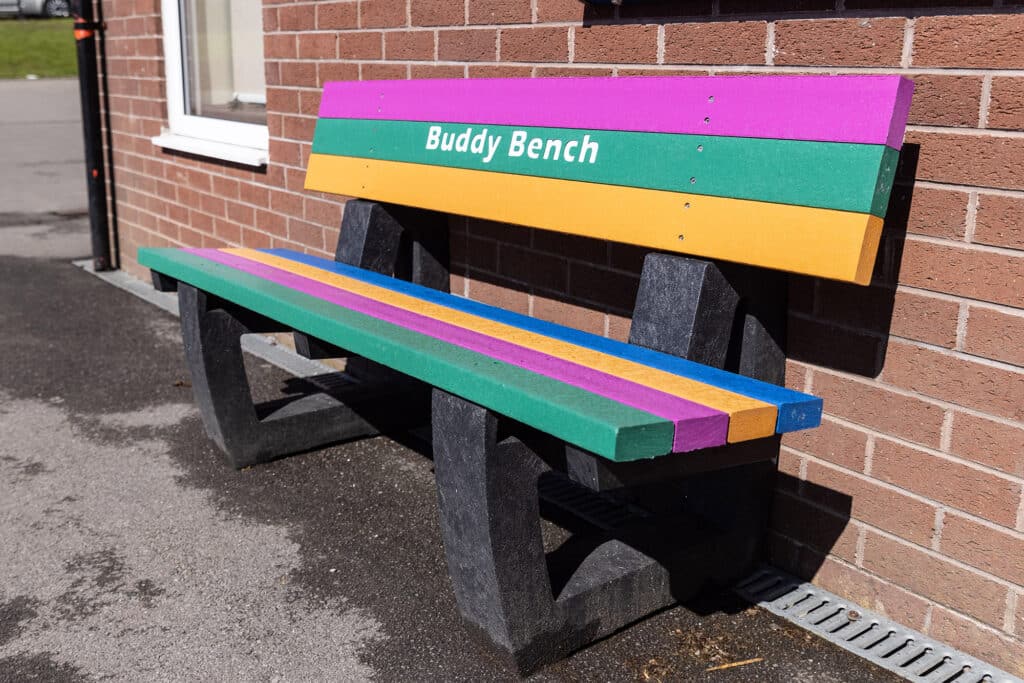 Buddy Bench
Perfect for schools and playgrounds, this recycled plastic bench is engraved and multi-coloured for children.
Based on the best-selling Harewood bench, the Buddy Bench has been created to enable anyone feeling lonely to reach out, without the need to speak out. Children who are having a lonely moment can sit here and signal to their peers that they would like some company.
The Buddy Bench is supplied flat-packed.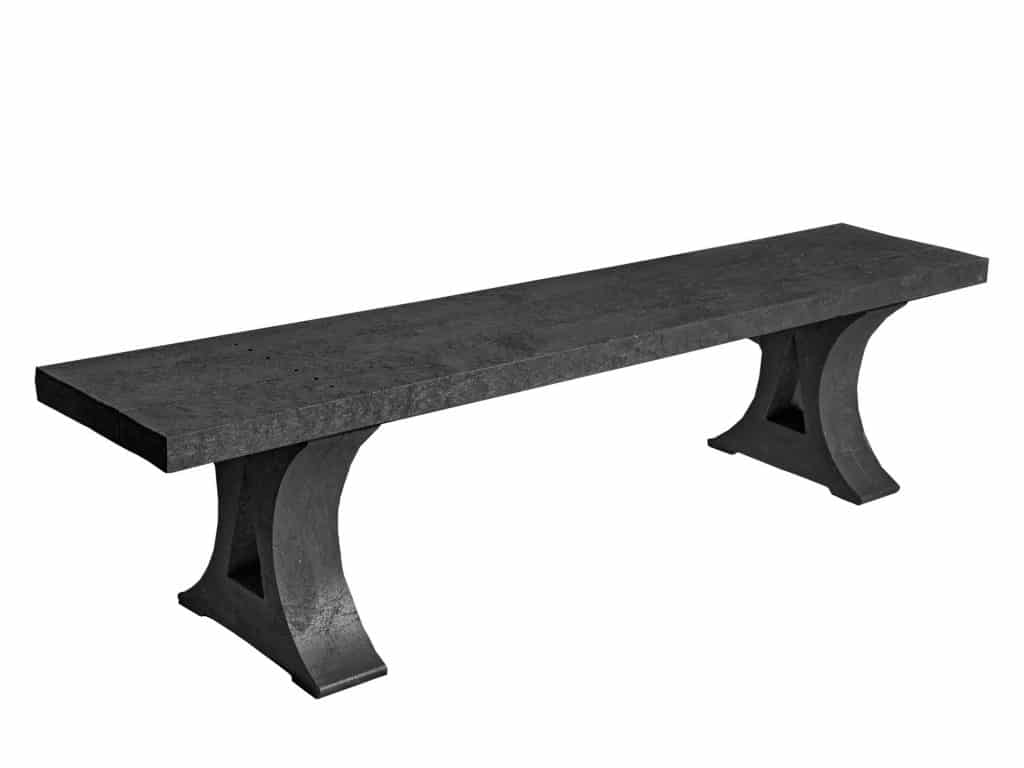 Oakworth Bench
A stylish, moulded-end recycled plastic bench without backrest.
The Oakworth bench is a great choice for parkland, university campuses, town centres and playgrounds. These seats are are also popular with Scout groups, campsites and for other areas where zero maintenance is a big advantage. Keeping it simple, practical and budget-friendly.
The Oakworth Bench is supplied flat-packed.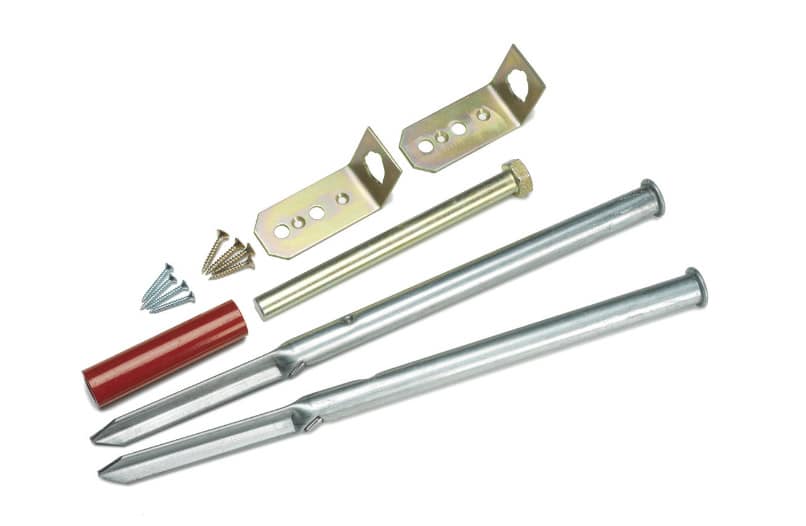 Furniture Fixing Kits
Add a little extra security with fixing kits for both hard and soft ground.
Our recycled plastic benches and picnic tables are heavy and therefore difficult to steal or push around, but if you would like some extra security we can supply fixing kits to secure your bench or table to the ground for both hard sufaces like pavements and playgrounds, and soft surfaces like parks and grass verges. Each kit is designed to attach two points to the floor using heavy-duty stakes and brackets for soft ground, or brackets and drilled-in bolts for hard surfaces. We recommend using diagonally opposite corners for fixing points.