The use of raised beds for growing fruit and veg has become increasingly popular over the last few years, as more people discover the joys of growing their own produce. Whether you're a complete newbie or seasoned gardener, a raised bed project can be a rich and rewarding experience.
Raised beds can be used in almost all gardens – from small urban spaces to sprawling allotments – and they are a great way to grow a wide range of food. As well as improving drainage and reducing weeding, raised beds make companion planting and crop rotation quick and simple, while encouraging healthy and vigorous growth by absorbing thermal energy from the sun.
Raised bed planning
As with most things, a little planning goes a long way when working with a raised bed. One of the first things to consider is location. Most vegetables require at least eight hours of light each day, so it's a good idea to locate your raised bed in the sunniest part of your garden.
You should also consider the height of your raised bed. One of the great advantages of this kind of growing is that you can make tending the garden easier by using higher beds, a big plus for those with limited mobility. Our recycled plastic raised beds have been designed with exactly this in mind.
Our raised bed kits are available in three different heights – the 300mm height is a good choice for those who are comfortable kneeling or bending for longer periods, while the 600mm and 750mm options mean you can look after your plants while sitting or standing.
When it comes to filling your raised bed with compost, a well-mixed combination of organic matter, sharp sand and topsoil, at a ratio of 3:2:7, is recommenced for most plants.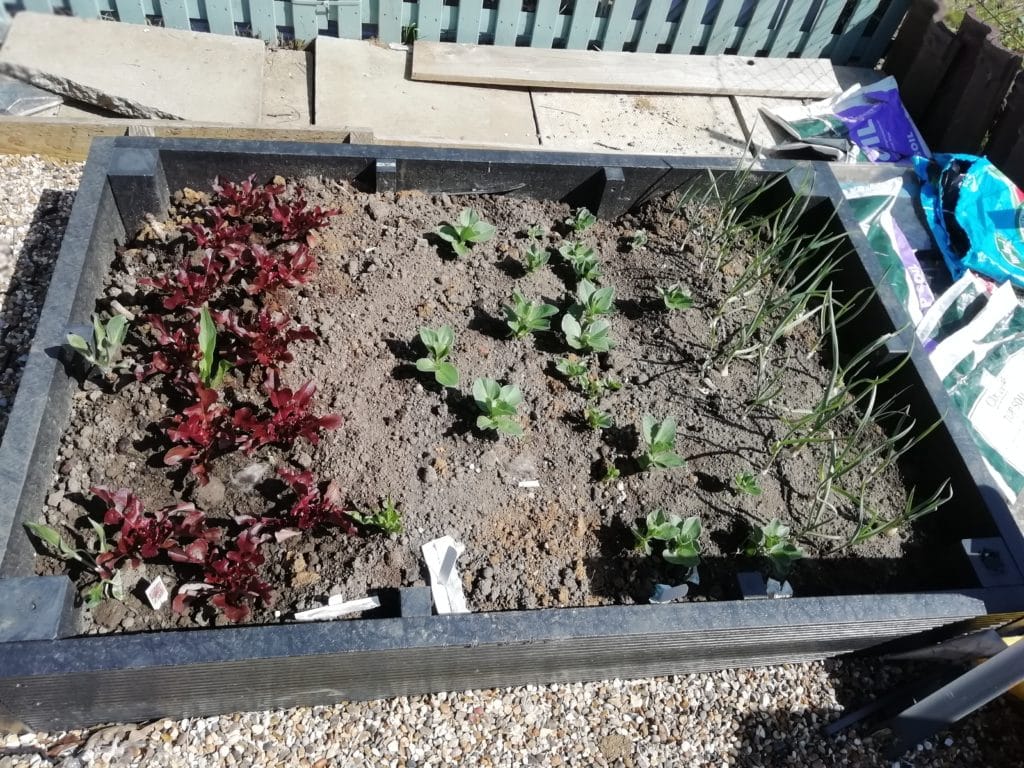 What to plant
In short, plant the vegetables that you like to eat! Lettuce, cherry tomatoes, cucumbers and carrots are good if you're keen on salads, while onions, peppers, leeks, potatoes and herbs are all good choices if you like to cook. The most efficient way to maximise your raised bed is to grow as much food as possible without overcrowding your plants. Overcrowded plants are unlikely to reach their full potential because they'll be hindered by poor air circulation and competition for water, nutrients and root space.
Our friend Martyna – a horticultural consultant and member of the Redacre Growing Project in Mytholmroyd, West Yorkshire – has some excellent tips for raised bed planning and planting:
"When it comes to growing your own, there are several considerations to be mindful of. Once you've sown your seeds, keep them somewhere warm and moist – this is certainly not the time to let them dry out, as their roots are tiny and need moisture to establish. On the other hand, overwatering may cause the dreaded 'damping off', a fungal disease that will make your seedlings rot at the base of the plant, despite the tops looking healthy. To avoid it, keep your seedlings is a well-lit and warm place, like a windowsill or a greenhouse.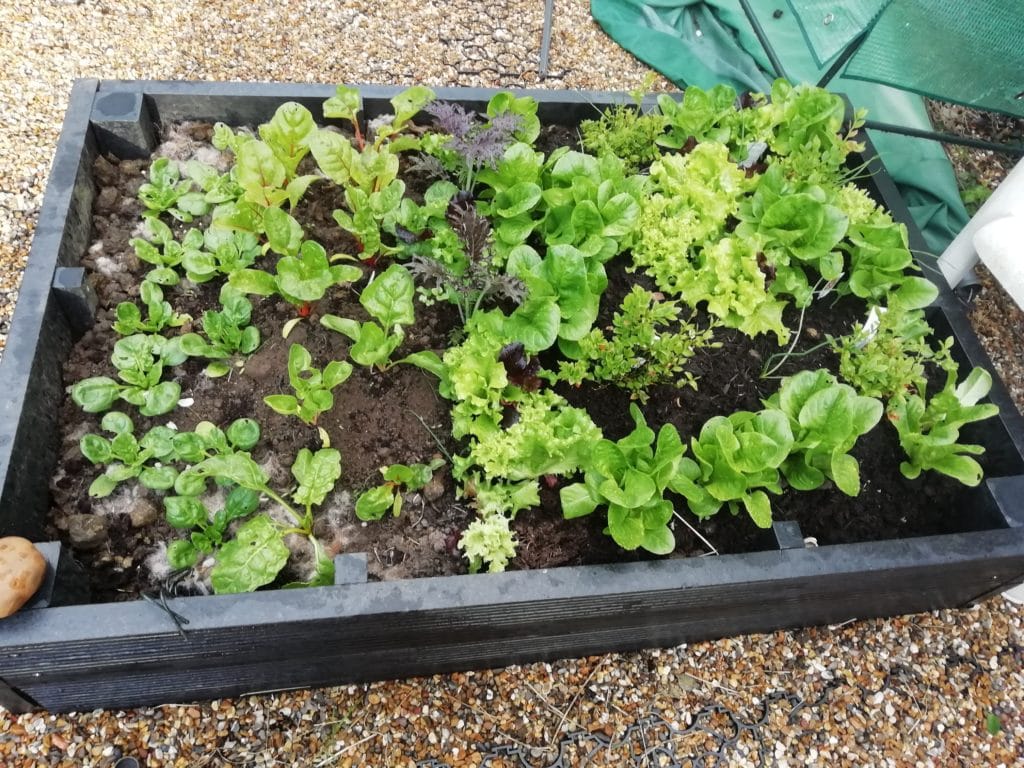 "Depending on the growing area you've got, you can plan your crops to be mixed with each other, or even planted together to save space. Take carrots and onions, for example. You can sow your carrot seeds directly in a raised bed, and stick a row of onion sets in between the rows. Carrots will take a few weeks to grow and will occupy the underground, whilst the onions only need their roots in the ground with the bulb sitting above the soil. Neither is taking space the other would need, and actually the onion smell helps to repel carrot root fly, so both benefit.
"The old-school rule of thumb for rotating your crops annually would be: brassicas, tubers, roots and legumes. Brassicas grow above ground and take mostly nitrogen, while the following year tubers such as potatoes growing below ground will use up more phosphorus. The following year carrots and roots will grow below ground and happily enjoy soil with less nutrients. Just grow legumes in the fourth season, which will feed the soil with nitrogen ready for the new crop of brassicas.
"Growing in raised beds gives us an advantage of height to our soil which helps with drainage. The soil in raised beds warms up faster than ground soil, helping seeds to germinate earlier. During unexpected cold spells, it's easy to cover the seedlings with horticultural fleece for some extra protection. One could even combine the old method of hugelkultur – an ancient technique that incorporates wooden logs to the raised bed, which in few years will break down to a rich and nutritious soil."
Thanks for the tips! You can hear Martyna explain why the Redacre allotment recently switched to recycled plastic raised beds here.
You can also find some more information on planting a vegetable garden here.
Rain or shine
While planning is always important and beneficial for raised bed planting, it may take a little time to establish which plants work best in your part of the country. Back in 2020, Hannah and Helen bought raised bed kits for their garden in Hebden Bridge – an area that certainly gets its fair share of rain – and have enjoyed refining their growing project in the subsequent months:
"We're two years into our gardening adventure in the Pennines; quite a challenging environment. We've enjoyed crops from the beds throughout the year, beans, mange tout, spinach, sugar snaps, carrots, beetroot, onions and loads of salad and herbs.
"It's exciting to discover what thrives and what doesn't in our West Yorkshire climate and the beds are at the heart of that."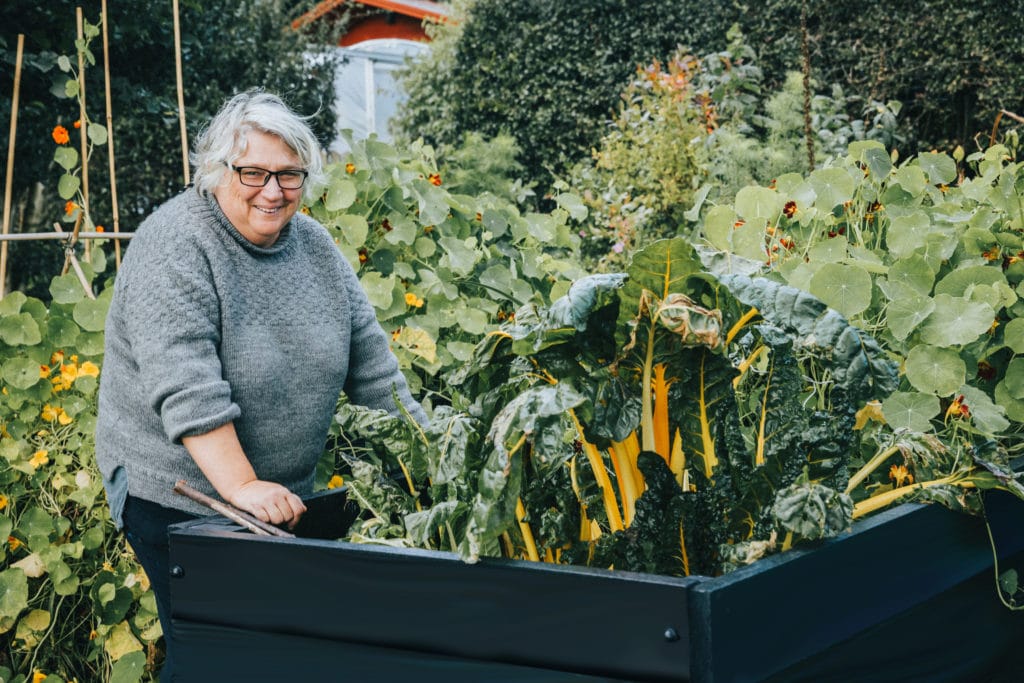 Our raised beds
We've got customers throughout the UK who have discovered the simplicity and satisfaction of growing fruit and veg in raised beds. Whether for a school, allotment or domestic garden, we're confident you'll find something to suit your requirements in our large range of kits. If you can't, give us a call to discuss your custom order.
Our raised bed kits are designed with ease and convenience in mind – they are all strapped to single pallets, so they can be tail-lifted from the truck and can travel in smaller box trucks for simpler delivery. They're easy to assemble and need only coach bolts (provided) to fix them together.
They're available in our webshop, so your purchase can be completed online, easily and securely. They last for decades and never need treating. They don't rot, split or splinter and don't leach toxins into the ground, so your plants and the wildlife around them are safe.
About British Recycled Plastic
We offer a range of products that are not only incredibly tough and durable, but actively help to dismantle the UK's domestic waste mountain and keep plastic out of landfill.
Our recycled plastic is completely rot-proof, splinter-proof and maintenance-free and it comes with a 25-year guarantee. This means that year after year after year, it will keep its good looks and robust functionality without needing anything other than an occasional wash down. Of course, as it is chemically inert, it can be washed as often as wanted, with bleach, disinfectant or any other regular cleaning product.
We're proud of how our role in the world of recycling is helping to reduce domestic waste and create products which are useful, long lasting and beautiful. Engineered from 100% British waste, our products are supplied to thousands of organisations and private homes across the UK: we believe they are the very best money can buy. We're making waste wonderful.
Visit British Recycled Plastics Webshop
Get in touch with our friendly and knowledgeable team by phone or email:
01422 419 555
[email protected]