We like a local story here at BRP, and it doesn't get any more local than Neti Blackwell's lovely raised bed project just a ten minute walk from our sales office in Mytholmroyd. In the dark of winter she bought raised beds from us, but her plan's been a little different from most.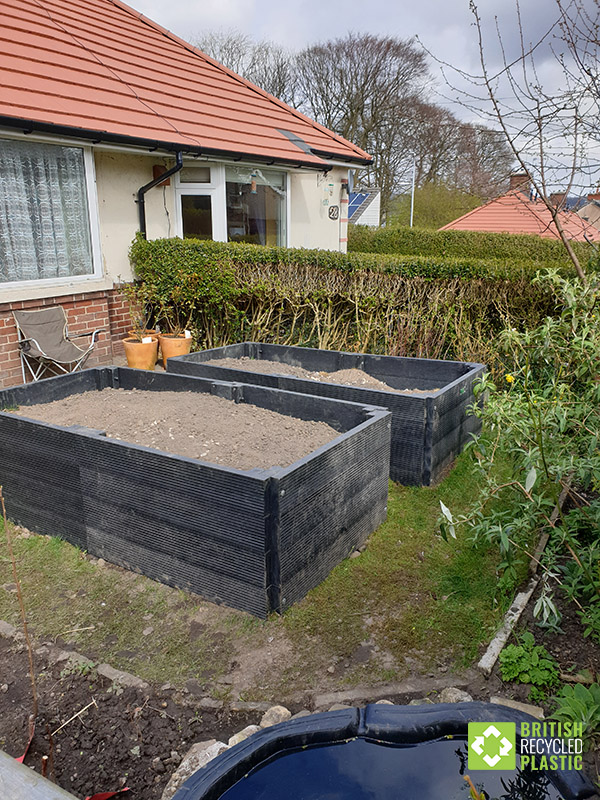 Whereas the majority of raised bed users plant veg or flowers, Neti knew she could produce a different resource; she's been raising her greenery for use as 'green compost', also known as 'green manure'. Neti says: "There are 6 types of clover in the beds; Tilney, Cardinal Crimson, Global Red, Commercial Sweet, Victoria Persian and Berseem. It has the added advantage of attracting bees and other pollinating insects which're pollinating the plants and soft fruit bushes and fruit trees I've planted. Once they run over, the clover can either be left on the soil to rot down or dug in. I'm going to dig it in and apply a winter manure mix to continue treating the soil ready for veg planting next year."
Adding the Magic
The principle is straightforward; grow lots of small, fast-growing plants which will cover the soil preventing soil- and nutrient- loss, suppressing weeds and retaining moisture. Then, when you're ready to plant in your space, dig them back in to return valuable nutrients to the soil. Lots of plants can be used in this way. As you can see from the initial pictures, the soil that went in the beds was fairly dry and unpromising, but these little green wizards will add the magic back into the earth for the next round of plants to feed from.
If Neti's ingenious project has got you thinking about what you would do with some recycled plastic raised beds, you can find our full list of options here, and you can reach us on 01422 419 555 or [email protected] We look forward to helping you fill your space with greenery.