Our recycled plastic lumber planks are perfect for repairs, renovations and refurbs. Zero-maintenance and guaranteed for 25 years, they can be with you in as little as 5 working days.
We all know the winter maintenance routine – all that timber to be patched/replaced and then treated. It's not only a hassle, but the cost adds up over time, too. Timber absorbs water and swells, leading to rotting, splitting and splintering. Our recycled plastic lumber planks, posts, stakes and decking boards never need treating, will never absorb water and will never degrade in all of those ways timber does. The initial outlay may be a little higher than good-quality timber, but your total-life costs will be much reduced.
Here's some examples of our recycled plastic lumber being used for repairs and refurbs: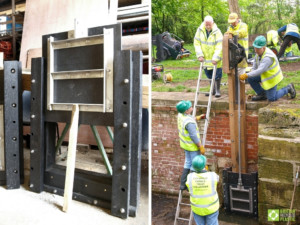 Our products were used at Newtown Top to replace a lock paddle. Despite being permanently below water, our lumber will last a lifetime. In this kind of environment, be sure to use stainless steel fixings, so that your metalwork doesn't become the weak point.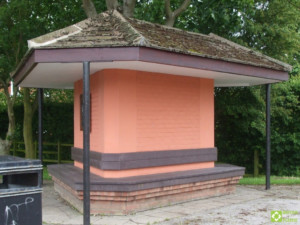 Our lumber planks were used to refurbish a heritage, mid-century bus stop in Sibsey. Look closely and you'll see they were used to make the seats and backrests. This bus stop is such a fine construction and will hopefully serve the local community for many more decades.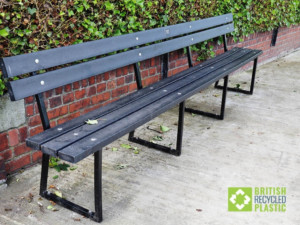 Spen Civic Society refurbished their steel-framed benches with our products. Because our recycled plastic lumber planks don't absorb water and wipe dry instantly, they're the perfect choice for keeping bottoms dry in our unpredictable UK weather.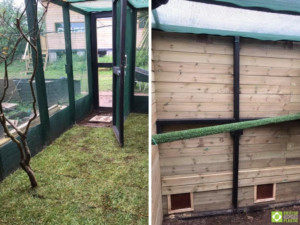 And lastly, not a repair or refurb, but a new build – which will not need to be repaired or refurbished for many years! Gower Bird Hospital used our recycled lumber in the construction of their aviaries. What a lovely project to be involved in.
All of our recycled plastic lumber is available in standard black and brown and we also offer a limited selection of coloured lumber. Take a look at the price list to see the full range.
Before you buy, we'd suggest taking a look at the lumber page on our website. Included there is a link to more information about how working with recycled plastic differs from working with timber. It's important you read this before you start planning/measuring.
Ditch the timber and make the switch to recycled plastic lumber planks for your repairs. This time next year, you won't have to give it another thought…
Call or email for more info:
01422 419 555