What Is The Earthshot Prize?
The Earthshot Prize is awarded by the Royal Foundation to five winners for their contributions to environmentalism. The prize is planned to run annually until 2030. There are 5 winners each year, with each winner receiving a grant of £1 million to continue, develop and expand their environmental work.
The inaugural Earthshot Awards took place in London on 17th October 2021. The awards were created by Prince William, the Duke of Cambridge, to reward ongoing environmental projects.
'The Earthshot Prize is the most prestigious global environment prize in history, designed to incentivise change and help repair our planet over the next ten years. The prize aims to turn the current pessimism surrounding environmental issues into optimism, by highlighting the ability of human ingenuity to bring about change, and inspiring collective action.' Earthshot Prize 2021
In a video pre-recorded for the ceremony, William said: "We are alive in the most consequential time in human history. The actions we choose or choose not to take in the next 10 years will determine the fate of the planet for the next thousand. A decade doesn't seem long, but humankind has an outstanding record of being able to solve the unsolvable. The future is ours to determine. And if we set our minds to it, nothing is impossible."
The first awards event, held at London's Alexandra Palace, was attended by actors and activists, including Emma Watson, Emma Thompson, Sir David Attenborough and David Oyelowo.
By 2030 the Earthshot Prize chooses to:
~ Ensure, for the first time in human history, the natural world is growing – not shrinking.
~ Ensure everyone in the world breathes clean, healthy air.
~ Repair and preserve our oceans for future generations.
~ To build a world where nothing goes to waste. Where leftovers of one process become the raw material of the next – just like they do in nature.
~ Fix the world's climate by cutting out carbon: building a carbon-neutral economy that lets every culture, community and country thrive.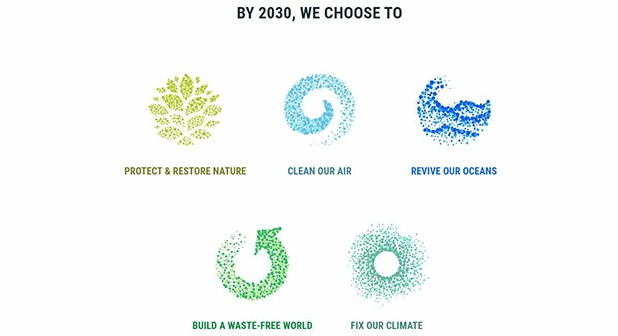 The five winners of the 2021 Awards are:
1: Protect And Restore Nature – The Republic of Costa Rica
The Ministry for Environment paid citizens to protect forests, plant trees, and restore ecosystems, resulting in Costa Rica's forests doubling in size. Flora and fauna thrived, leading to a boom in ecotourism, contributing $4 billion to the economy. The government is now taking the approach to urban areas. It believes 30% of the world's land and oceans could be protected this way too. Winning The Earthshot Prize will help to share knowledge and practices globally.
2: Clean Our Air – Takachar, India
This is a cheap to produce, small-scale, portable machine which attaches to tractors. The machine turns agricultural waste into fertiliser so that farmers do not burn their fields and cause air pollution, which in some areas has reduced life expectancy by a decade. With the prize money, manufacturing will be upscaled, with a plan to cut a billion tonnes of carbon dioxide a year.
Takachar
3: Revive Our Oceans – Coral Vita, Bahamas
This project is designed to restore the world's dying coral reefs. Their special tanks, which are based on land, have developed a way of growing coral up to 50 times faster than normal. They grow diverse and resilient corals and outplant them into degraded reefs.
As well as restoring reefs, Coral Vita work with local communities, public officials, and private companies to improve education, create new job prospects, and build a model to inject more funding into environmental protection. With Coral Vita's methods, a single farm could potentially supply coral for an entire nation. The prize money will help the team establish a network of coral farms in every nation with reefs.
Coral Vita
4: Build a Waste-Free World – The City of Milan Food Waste Hubs, Italy
The initiative has dramatically cut food waste in Milan, by collecting unused food – from supermarkets, company canteens etc – and donating it to non-profit organisations who help local people in need.
Milan is the first major city to enforce a city-wide food waste policy. Today the city has three Food Waste Hubs, each recovering about 350 kg per day, an estimated 260,000 meals.
With the Earthshot prize win, Milan would like their blueprint to be scaled globally.
Food Waste Hubs, Milan
5: Fix our Climate – Enapter, Thailand/Germany/Italy
This design uses renewable energy to make emission-free hydrogen gas, by splitting water into hydrogen and oxygen. Green hydrogen technology could change the way we power our world. It already fuels cars and planes, powers industry and heats homes. Funding from winning The Earthshot Prize will help scale mass production, which is planned to begin in 2022, while growing the team faster and funding further research and development.
Enapter
How Did Earthshot Get Its Name?
'Taking inspiration from President John F. Kennedy's Moonshot which united millions of people around an organising goal to put man on the moon and catalysed the development of new technology in the 1960s, The Earthshot Prize is centred around five 'Earthshots' – simple but ambitious goals for our planet which if achieved by 2030 will improve life for us all and for generations to come' [taken from the Earthshot website].
Recently Prince William called out the billionaires investing in space tourism, saying they should be focusing on saving Earth instead.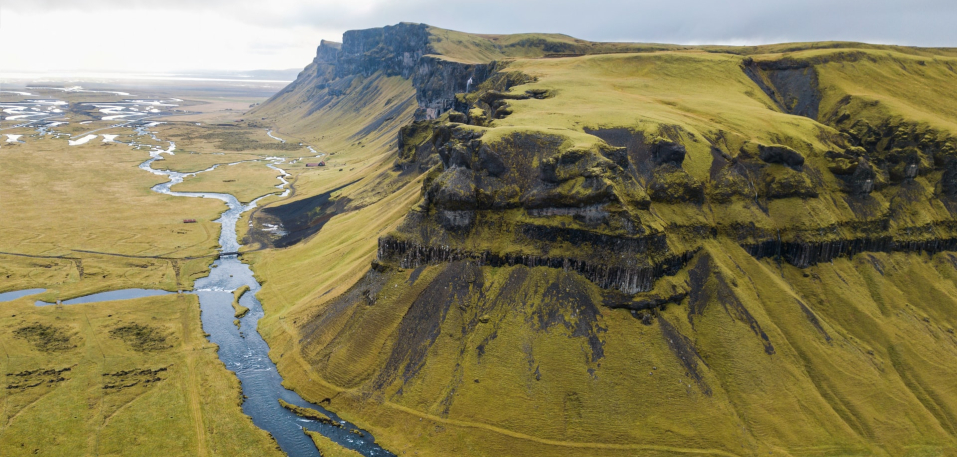 Calling On The Royals To Do More
There is a viewpoint that, while it is excellent to see Prince William fronting the Earthshot scheme and awards, speaking out on the environment and making good use of his royal status, it is time the royals 'walked the walk as well as talking the talk'.
For a number of months the royals have been lobbied to rewild their land in the UK. Environmentalist Chris Packham was one of a number of celebrities to front a petition – signed by more than 100,000 people – calling on the royals to begin rewilding. The royal family are landowners of some magnitude; they own 800,000 acres of the UK, dominating our land ownership at 1.4% of the UKs land surface.
Chris, alongside more than 100 school aged children and their parents, also made a peaceful protest, walking to Buckingham Palace to deliver the petition. Chris has stated that "some of the Royal Family's estate – including the Balmoral estate in Scotland – is currently used for deer stalking and grouse shooting and has very few trees. If it were rewilded it would be a temperate rainforest, filled with a much richer diversity of life. Rewilding would help the rural economy, and, if the Royal Family supported the petition, it would send an important message to the world."
The average tree coverage is 37% in the European Union. The Duchy of Cornwall estate, for example, owned by the Prince of Wales, has only 6% tree coverage. Ecologists believe that beavers, wolves, bison, wild boar, pine martens and white storks could be introduced if the estates are rewilded. The royals need to be considering rewilding, as well as sustainable energy production, responsible farming, and a much wider 'right to roam' for the general public.
It is hugely important that the royal family lead by example before they appear as ambassadors at the COP26 climate summit in November. Some action by the royals is happening already, but to paraphrase the Queen, "not quickly enough."
British Recycled Plastic
Our team take a keen interest in environmentalism. We are all invested on a personal level to lower our carbon footprints and take steps to better the way we live. By no means are we perfect, but we like to live by the excellent saying by Howard Zinn "small acts, when multiplied by millions of people, can transform the world."
As a business, British Recycled Plastic is proud to offer a range of products that are not only incredibly tough and durable, but actively help to dismantle the UK's domestic waste mountain and keep used plastic out of landfill. Engineered from 100% British waste, our products are guaranteed for 25 years and supplied to thousands of organisations and private homes across the UK.
We're taking waste and making it wonderful.
Visit the British Recycled Plastics Webshop
Get in touch with our friendly and knowledgeable team by phone or email:
01422 419 555
[email protected]
Do also check back, as we update our blog each week.
You'll find that we write regularly on environmental issues, along the lines of the Earthshot Prize, as well as recycling news and more.