We have an established and eclectic range of ready-made recycled plastic products that are loved by our customers throughout the UK. You may have seen our wares in parks, playgrounds, domestic gardens, community spaces, sports clubs, nature reserves, council buildings, and any number of places up and down the country.
It's also entirely possible you've seen our products in a more unusual context, maybe you didn't even realise it. Our recycled plastic is far from limited to just ready-made items – quite the opposite – it continues to be used by our ever imaginative customers for a vast array of lumber projects.
One of the best features of our plastic lumber is its huge versatility, the possibilities really are endless – if you can imagine it, then we're more than happy to help with your project. If timber can be used for a build, it's likely that recycled plastic lumber could be used as highly durable and sustainable alternative to more traditional materials.
When planning a lumber project, it's important to keep in mind that the properties of recycled plastic are a little different from timber. It's very easy to work with, with just a couple of simple rules to observe. Treat it like you would any hardwood, but run your tools slightly slower. It must never be cut lengthways as the outer 'skin' is a crucial part of the lumber's structure. It should always be stored flat on the ground, rather than leant up against a wall. Plastic expands in heat, so you'll need to allow for this in your measurements. You can find find useful information on working with recycled plastic here.
Lumber projects
There's nothing we like more than helping to bring a wide range of lumber projects to life. We're constantly amazed and impressed by the innovative designs that our customers come up with, and seeing the project come to fruition is always gratifying.
Gower Bird Hospital in Swansea chose our plastic lumber for the construction of its aviaries, in which sick and injured birds are nursed back to full health. It's great to see our products used for such a noble cause, and the build results were excellent.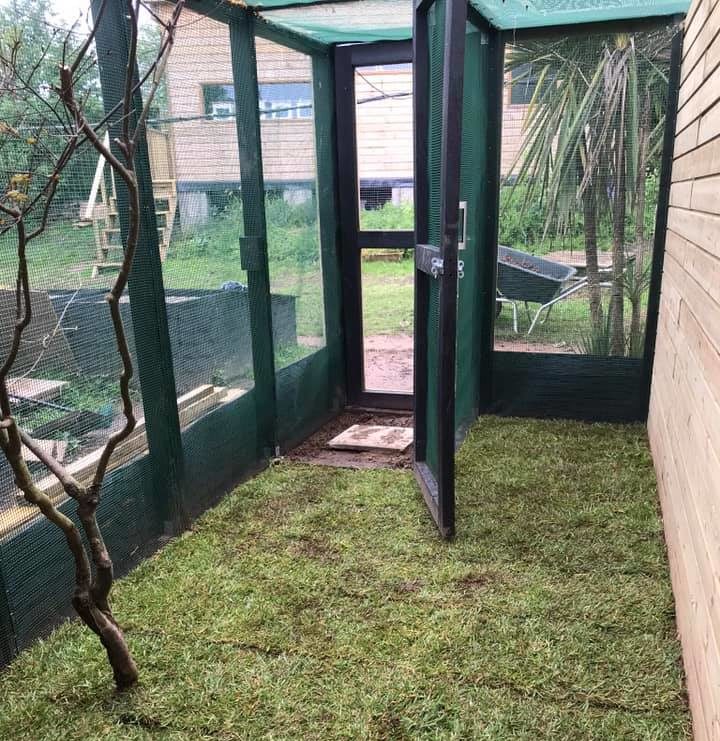 Cutteslowe Park in Oxford also found a novel use for our lumber planks – they were installed as sleeper boards on the train track of its miniature railway, which was built and developed by the City of Oxford Society of Model Engineers.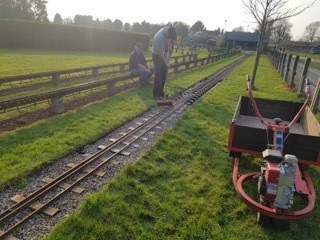 One of our customers fancied building a corner bench to his own specifications for his garden, and came to us for recycled plastic lumber for the project. It's an excellent design, and we think you'll agree that the finished sofa looks pretty plush!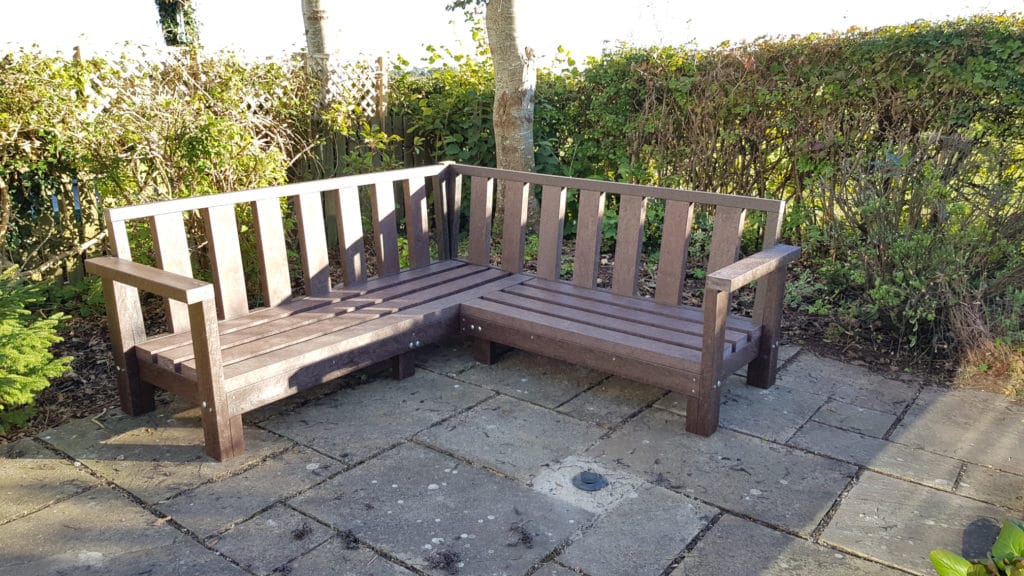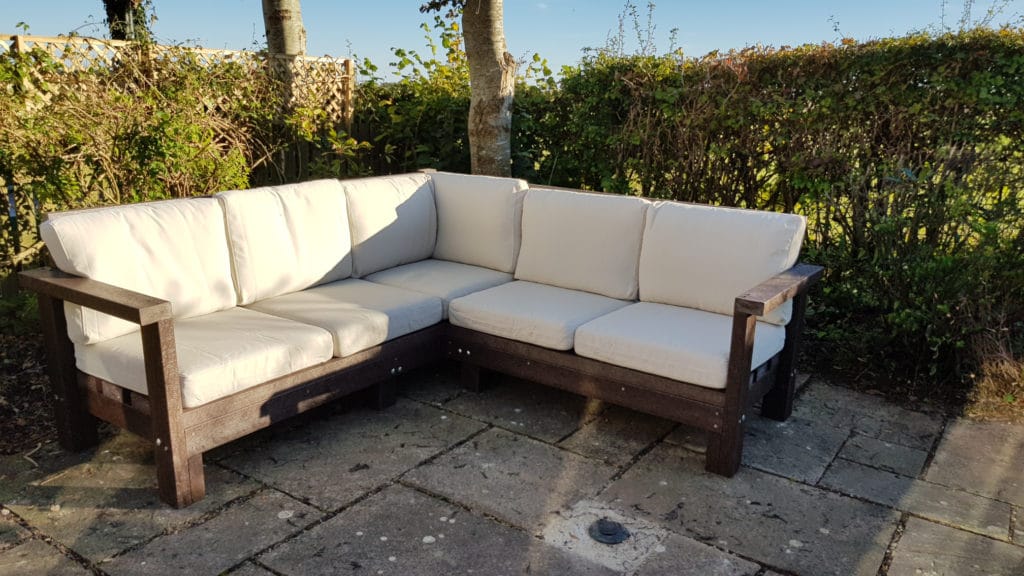 Goose Green Primary School in London has used our products for several self-built lumber projects, including a humpback bridge and an outdoor kitchen. See what we mean about the possibilities being endless?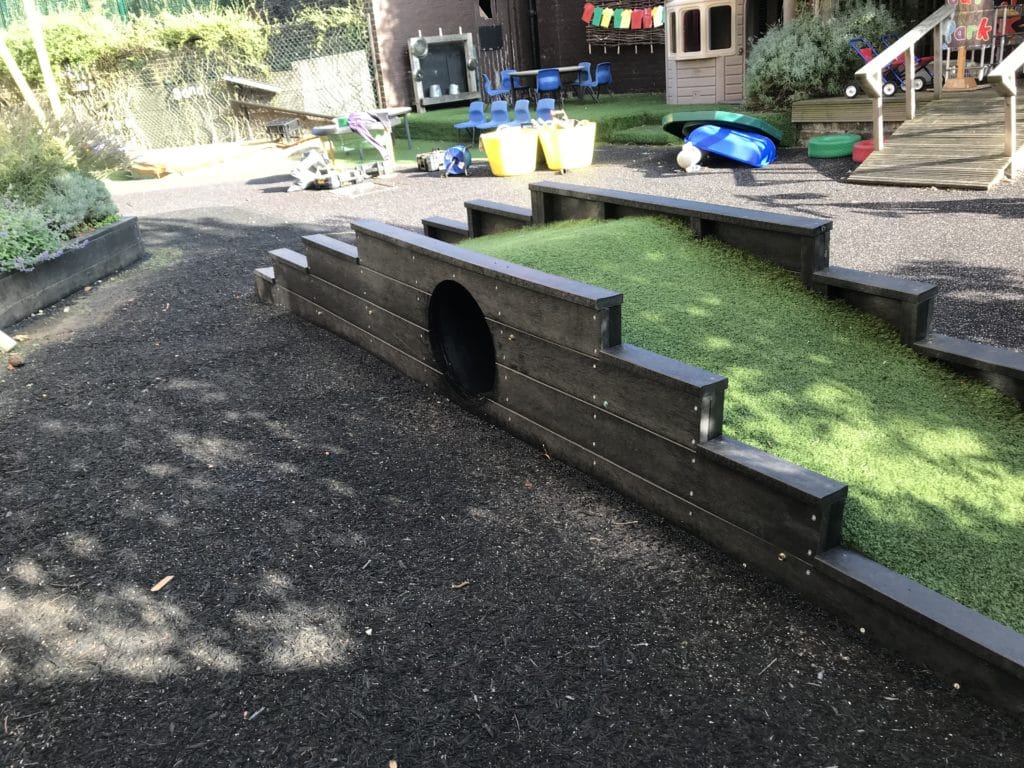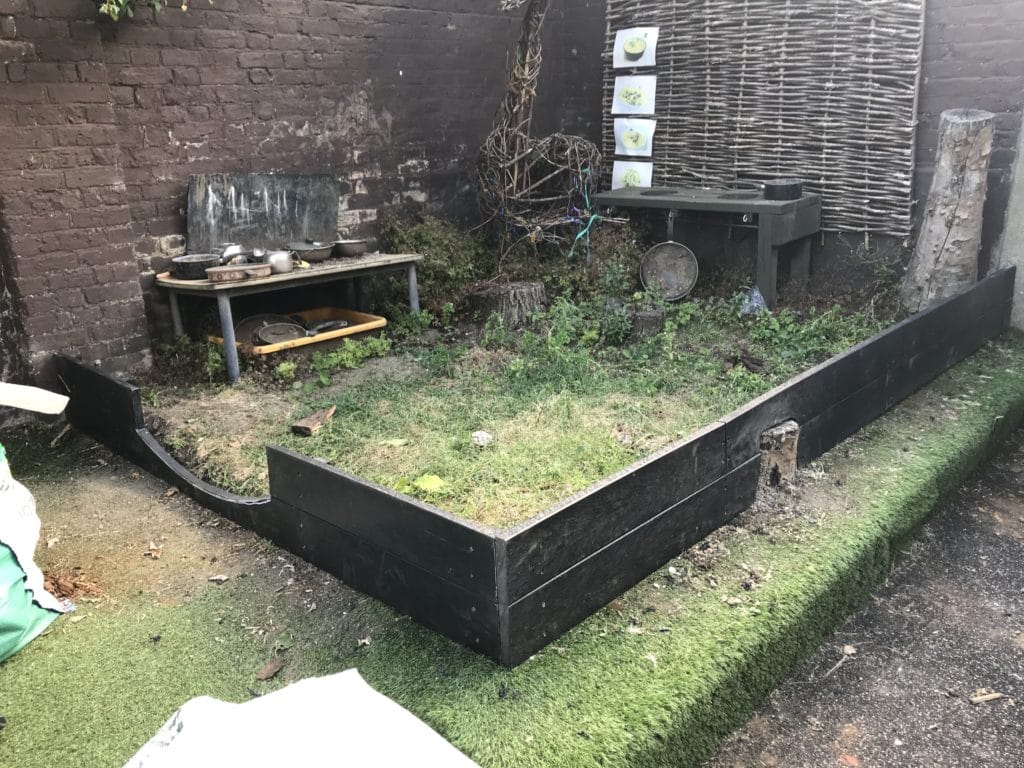 Replacement, repair and refurb
As well as new lumber projects, our recycled plastic lumber is frequently used for replacements, repairs and refurbishments. Given that it will never rot, split or splinter and requires zero maintenance, it's often preferable to the material previously used. Initial outlay may be a little higher than good-quality timber, but total-life costs are significantly reduced.
Lakes, ponds and wetlands are where our recycled plastic has the strongest edge against traditional timber, which makes it perfect for any structure in an aquatic environment. It was successfully used for replacement lock paddles at Newton Top, where – despite being fully submerged – the lumber is guaranteed to last for decades.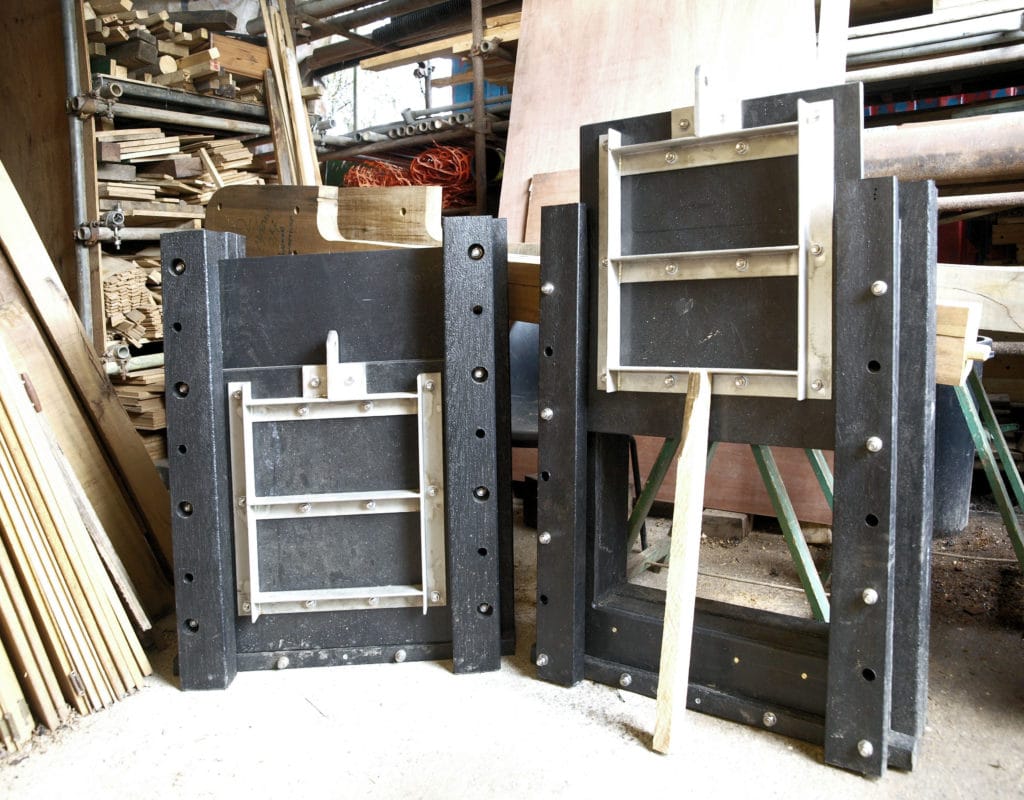 Similarly, when Slipper Bridge Angling Club in Gilberdyke was looking to replace its rotten and dangerous fishing platforms, the team opted for recycled plastic. A few years earlier, the club had installed hollow composite decking boards to restore two long platforms, but the material had since failed.
Club member Andy Eccles said the recycled plastic had proved far superior to the previous material: "It's a lot thicker and more durable. It'll take many years hard wear from our anglers, so it won't need to be maintained by members of the club.
"The plastic decking is solid and much thicker. The older material had holes in it, which meant it eventually became brittle. It also had much more flex, whereas there's very little flex in the recycled plastic.
"There are recesses along the length of the decking boards which allow the water to run off, and it's much less slippery underfoot than normal timber. We can quickly and easily clean the boards with a sweeping brush, and they'll be safe and sturdy for many years to come."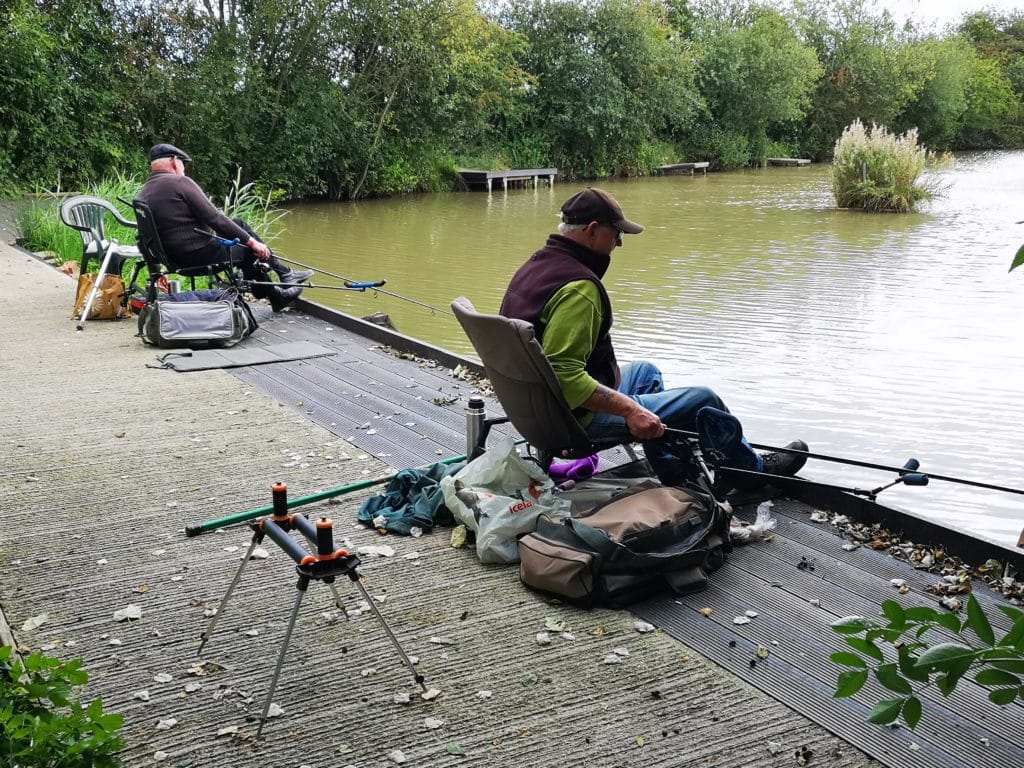 A safer alternative
Hillside Rural Activities Park was also keen to replace some very worn wooden items around the children's play area with a safer, more sustainable solution. The committee had this to say about the project:
"We decided to look into recycled plastic for some wooden seating and shuttering around the zip-wire. Not only would it have a substantially longer life span, but it would also be much safer for the children as the plastic would not break or splinter.
"The team at British Recycled Plastic were very polite and helpful. They advised us on the different products available and the best way to order the lumber to get the cheapest delivery charge.
"The lumber cut, drilled and screwed just like we were advised it would, and we are very happy with the finished article. We have had nothing but positive comments from everyone as to how much better, safer, tidier the play area looks now."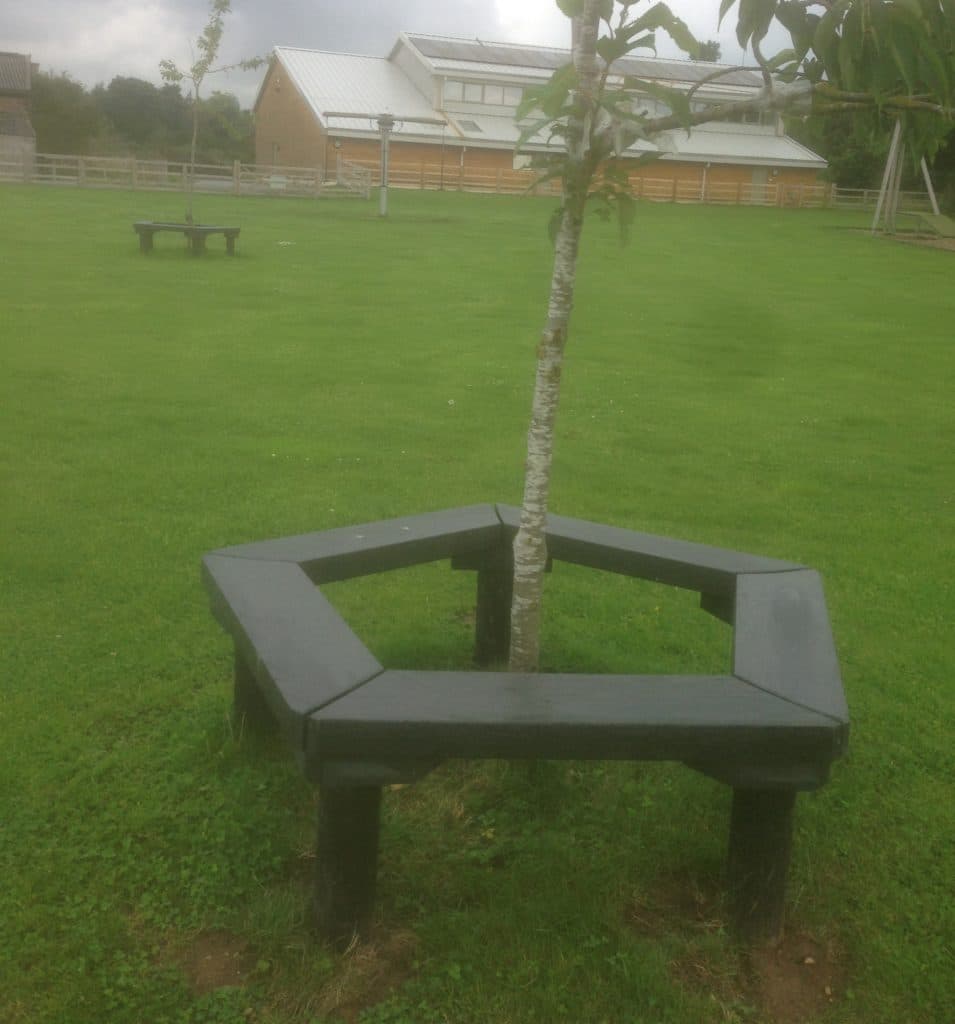 Shelters and stations
Our lumber planks were used to refurbish a heritage, mid-century bus stop in Sibsey. You may not immediately spot it, but look closely and you'll see they were used to make the seats and backrests. Our recycled plastic lumber planks don't absorb water and wipe dry instantly, so you'll be comfortable no matter how long you're waiting for the bus!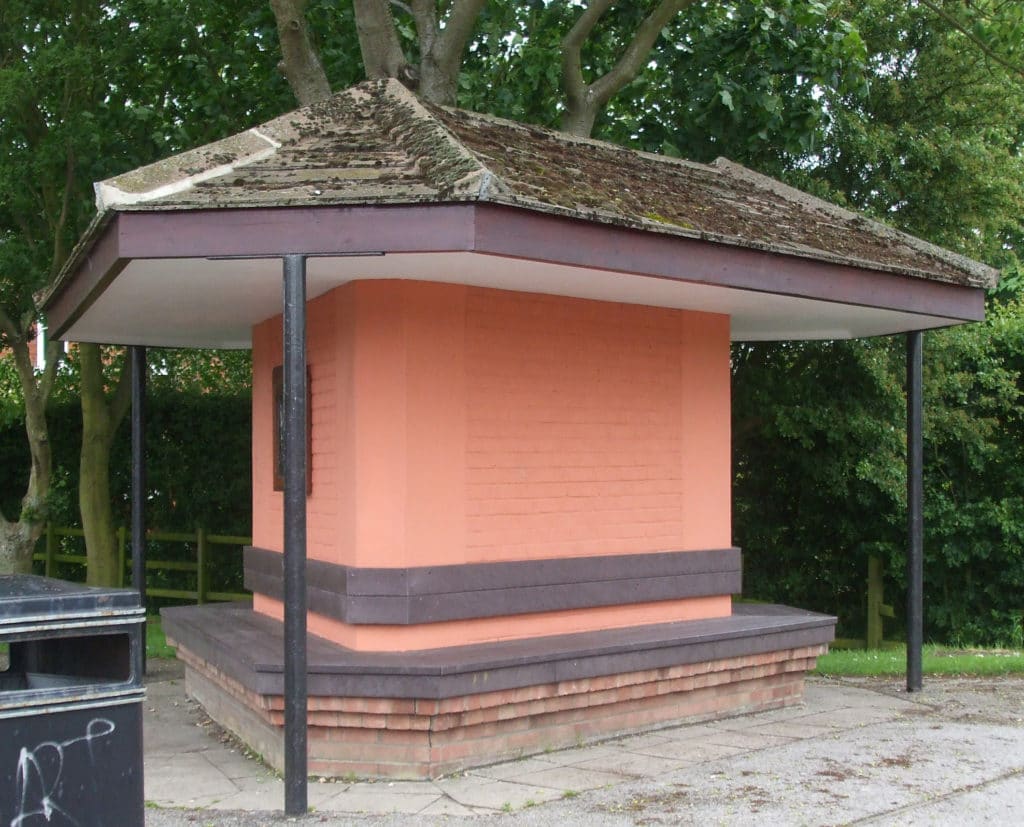 Dunblane in Bloom approached us about replacing some old timber planter barrels on a local rail station. The barrels were rotting and falling apart – all too common with wood planters – but the recycled plastic replacements gave the forecourt a new lease of life.
George Matthews from Dunblane In Bloom told us: "The planters are on a station platform at Dunblane. Scotrail helps the groups and we provide planters and flowers at the station. The reaction to the planters was very positive. Several other groups have seen the pictures and are interested. Once we start to build more we will be able to send them details and pictures of how we build the planters.
"The planters were very easy to assemble. Having the material pre-cut by yourselves was really helpful, with all cuts nice and straight and square. The recycled plastic itself was very easy to drill, following the advice to drill more slowly and a slower speed than we usually do with wood.
"We took care to collect all the drilled scrap plastic to ensure it didn't end up as pollution in the ground or water. The carriage bolts hold the whole planter together well with no movement. Our wood planters' life varies from about four to nine years, but we're hoping these recycled plastic planters will mean we won't have to replace them for a couple of decades at least."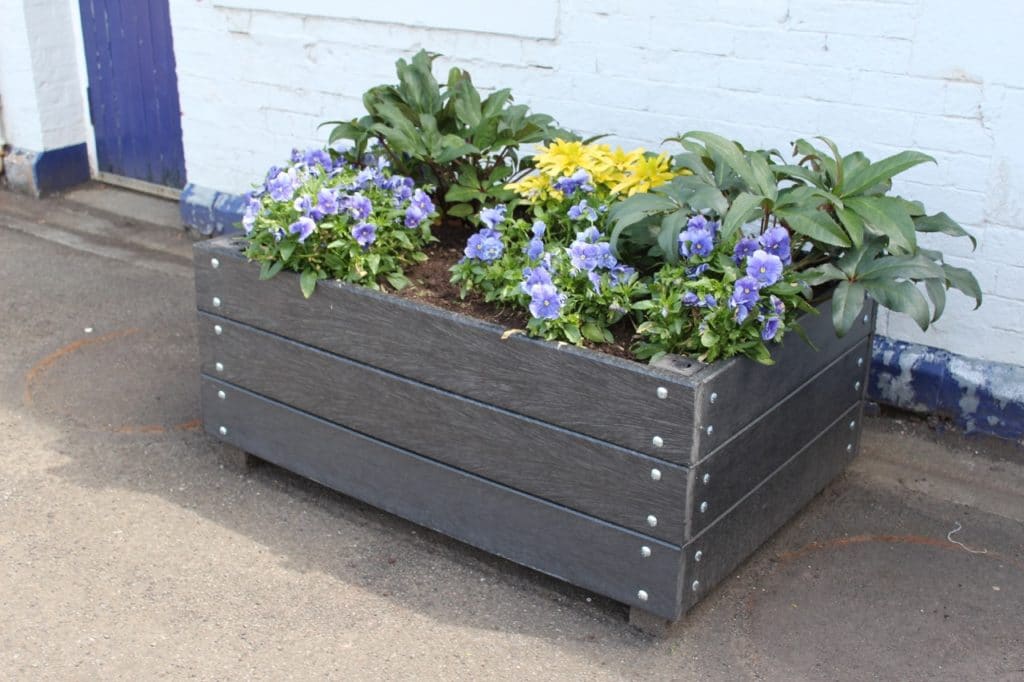 Why choose our recycled plastic lumber?
Our recycled plastic lumber is a durable and sustainable choice for lumber projects. Unlike timber, it won't absorb water and will never rot, split or splinter. It's resistant to UV and the growth of mould or algae, so won't get slimy and will wipe dry instantly. It will never need treating and require no maintenance whatsoever. If you want to hose your recycled plastic lumber down a couple of times a year to get rid of the dust, then feel free, but it won't suffer if you don't.
It's guaranteed for 25 years – although we expect it to last much longer – and at the end of its useful life, it can be safely recycled again. It's the perfect choice for outdoor constructions, soggy environments and inaccessible corners. It performs exceptionally well in marine environments and bears up brilliantly to salty sea winds, as well as permanent immersion in water. It's approved for use in SSSIs (Sites of Special Scientific Interest), so you can be assured that it will cause no harm to the local flora and fauna.
Who are we?
British Recycled Plastic is proud to offer a range of products that are not only incredibly tough and durable, but actively help to dismantle the UK's domestic waste mountain and keep plastic out of landfill. Engineered from 100 percent British waste, our products are guaranteed for 25 years and supplied to thousands of organisations and private homes across the UK. We're making waste wonderful.
Visit British Recycled Plastics Webshop Get in touch with our friendly and knowledgeable team by phone or email: 01422 419 555 [email protected]