The Roundhay garden dining set, seen here in a private garden, may very well be the toughest dining set available in the UK.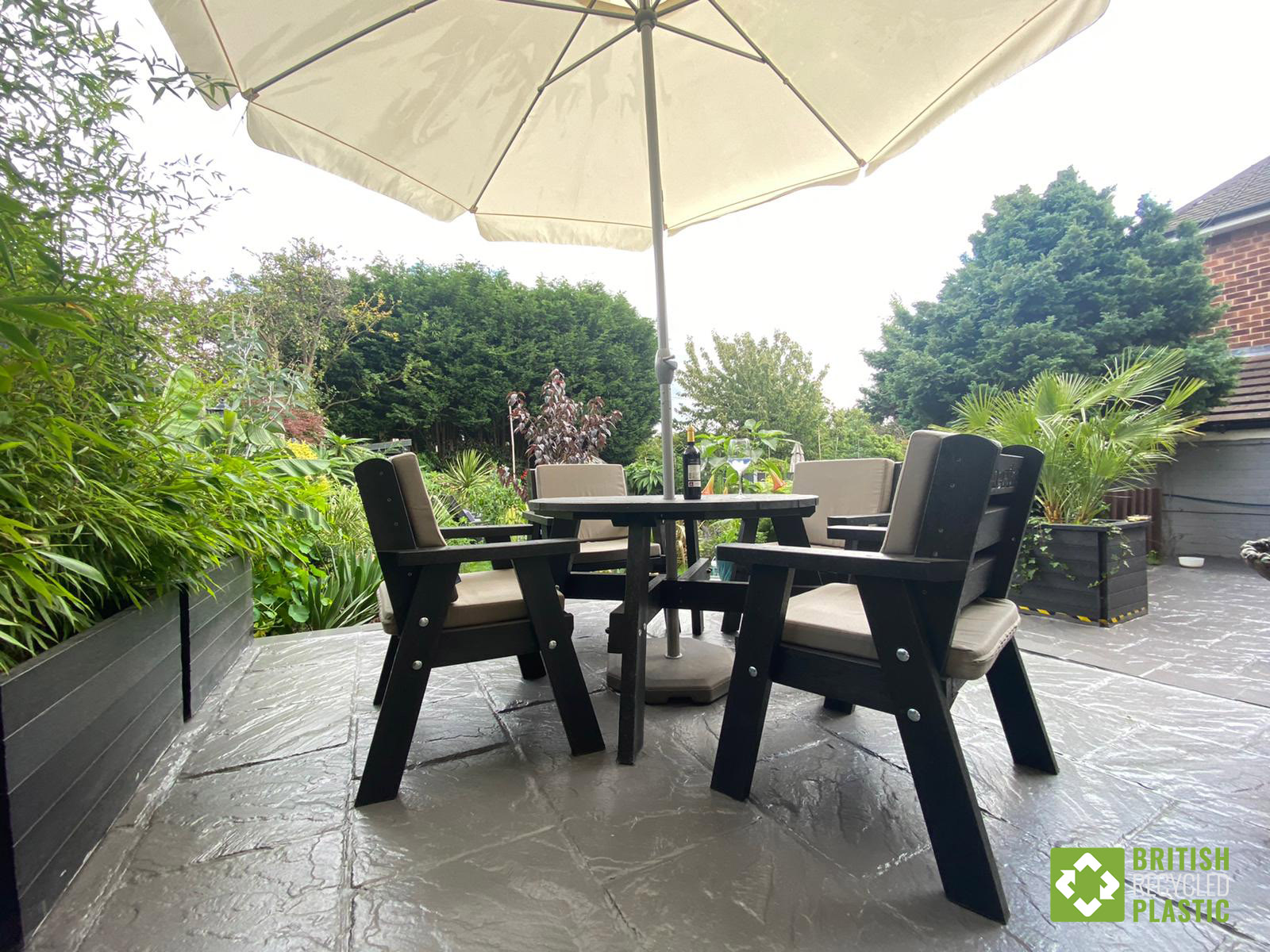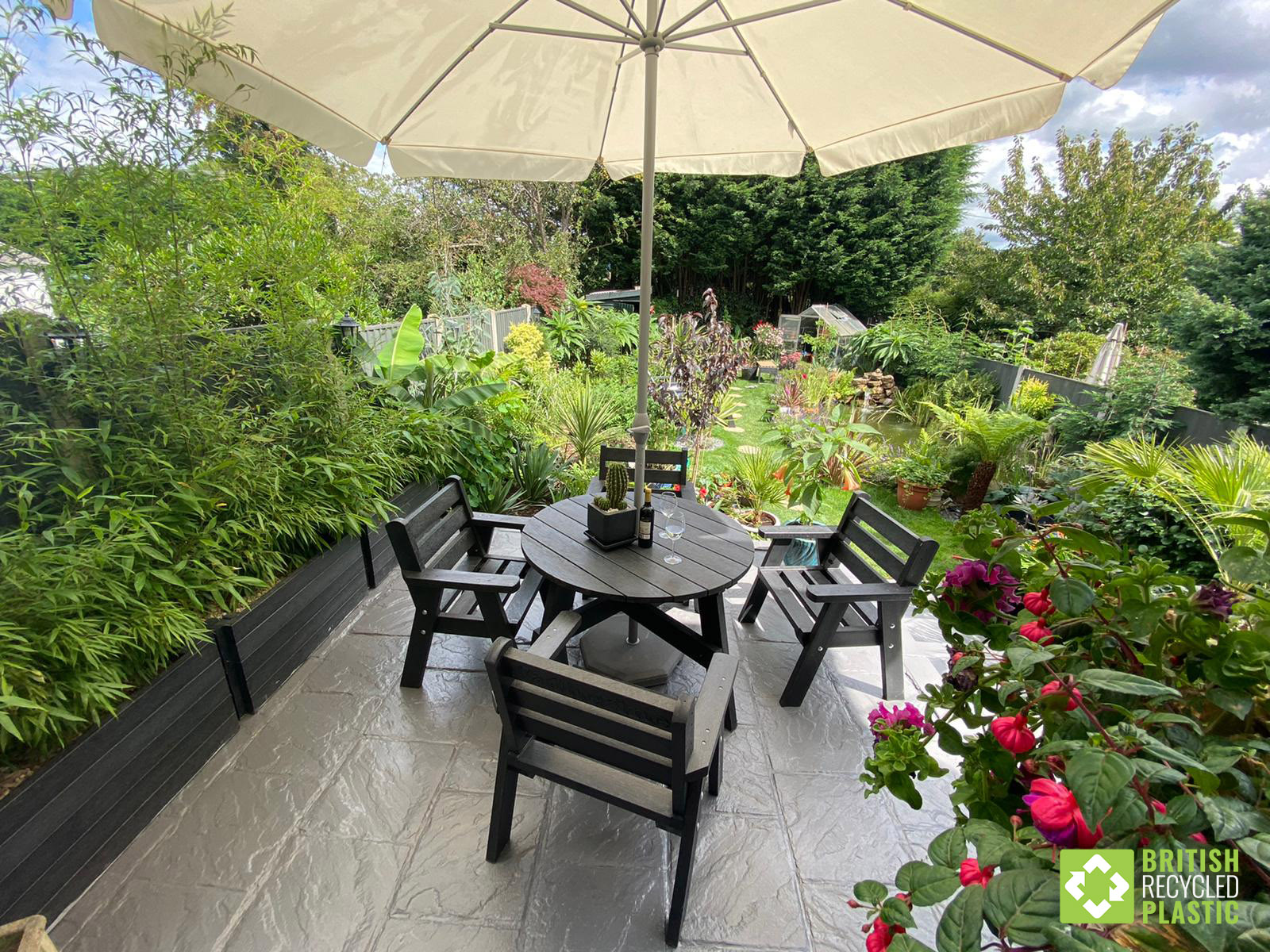 Made from the same type of recycled plastic that we use to make the products so sought after by public bodies around the country, it won't ever rot, split or splinter or need any painting or treatment.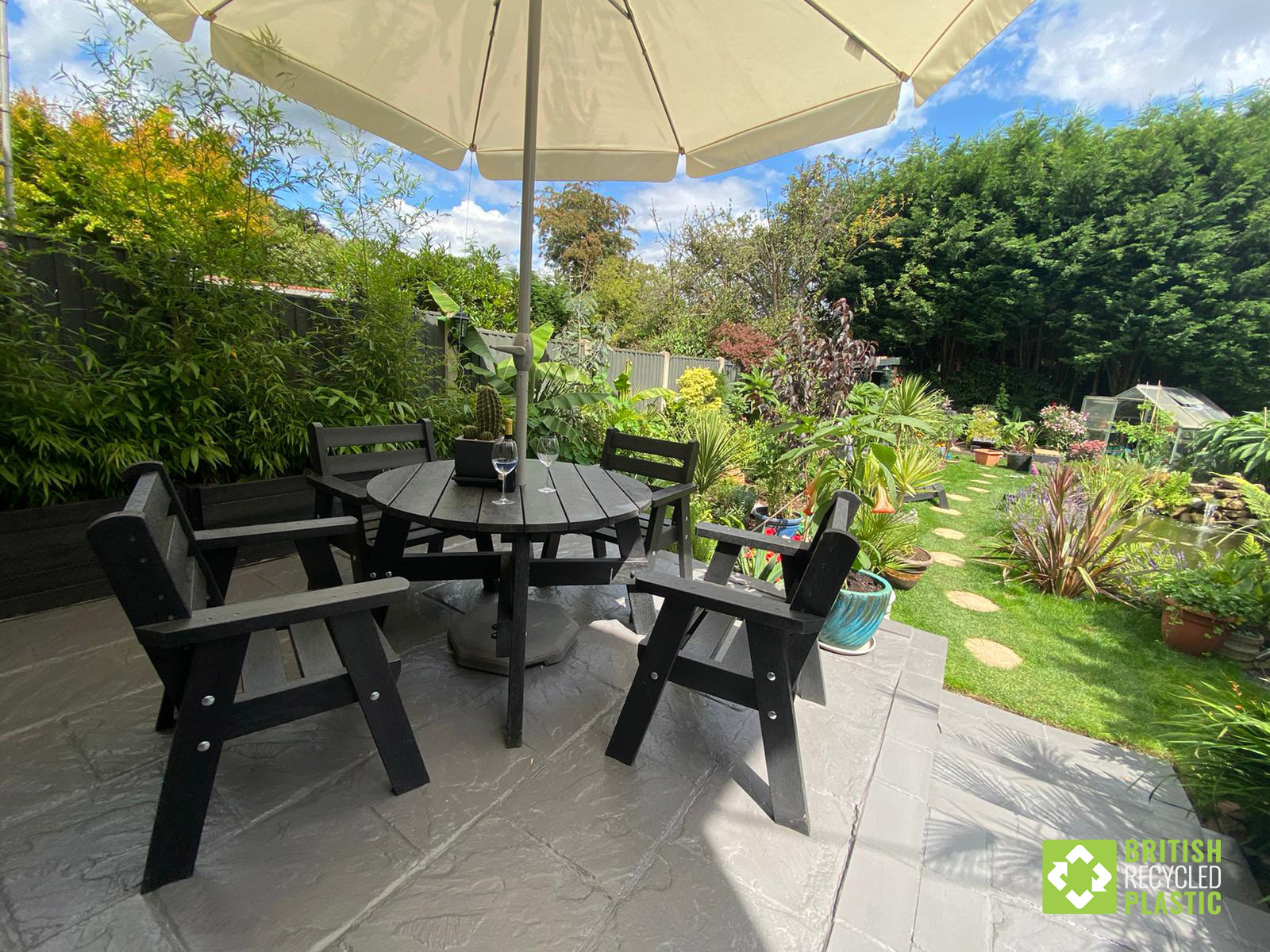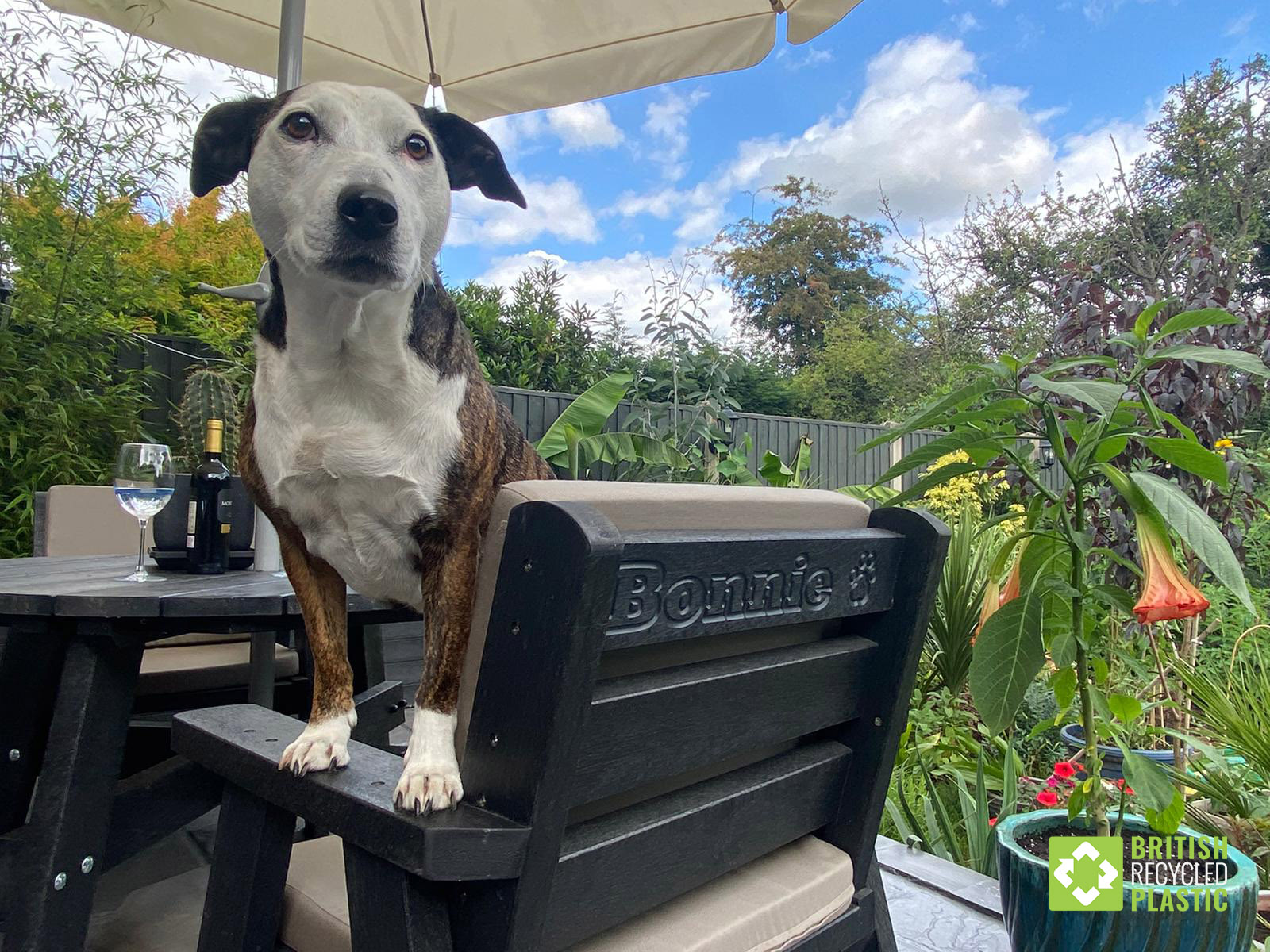 This means that we're happy to give it a 25 year guarantee, although it should last many times longer than this.
Memories are made of this.