The Redacre growing project in Mytholmroyd, West Yorkshire, is an inspiring example of what the power of community can achieve.
Founded in 2006, the co-operative area currently has 24 full allotment plots with numerous raised beds, tended by a group of like-minded people that are keen to meet regularly, grow their own produce and promote biodiversity in the area.
Martyna, a horticultural consultant and member of the project, recently spoke to us about the development of Redacre and some recent additions to its growing area.
The old wooden raised beds that were previously installed were starting to fall apart after a few years, so the group opted to replace them with a more durable and sustainable alternative in keeping with the ethos of the project.
"When I joined Redacre, our raised beds were mostly built from old scaffold scaffolding planks, and they seemed to be really nice, thick and sturdy", said Martyna.
"However, within four or five years, they started to show signs of decay. And some of them collapsed. They weren't maintained, there were a lot of metal bolts and screws, and it was becoming a little bit dangerous. We decided it was time for some new product. We were considering railway sleepers, but they're often impregnated with creosote or other nasty chemicals.
"We thought about second-hand, or using the scaffolding planks, but we didn't want to do the same process in five years or six years, and the raised beds that we had were completely ruined. When we made a decision to go for the recycled plastic, it was with a view of longevity of the project. So we knew we're always going to get people who are interested in growing. We always knew that there's community, especially with a pandemic, that highlighted the need for big spaces, green spaces, open-air spaces. We thought we're gonna invest once and properly and make sure that these beds last and serve lots of different people.
"When it came to dismantling the old beds, we only then realised how destroyed they really were – ant colonies living in the wood, there's been mycelial growth, which on one hand is good for the soil. But we had also loads of bindweed growing within the wood, the wood essentially became soil.
"We've had the new beds for about two years now, and the feedback from the members is that they are really sturdy. The weeds are not growing in between and it's much easier to maintain. So I think it was just the sturdiness largely and kind of thinking of a long-term plan that would that would suit the project.
"Another thing that is really good about plastic versus natural materials like wood is the fact that obviously it's plastic. You can't get any mould growing in it. You're not gonna get a lot of green algae or any kind of slippery stuff. Often when you use wood and you're in West Yorkshire where it's raining a lot, for example, wood gets really slippery.
"Also another thing that a lot of people don't think about is the temperature of the soil. Our growing season seems to be shorter and shorter, so the additional heat that the plastic takes from the sun in early spring actually warms the soil up to get a lot more warmth a lot earlier because of the black colour attracting the heat.
Our raised beds
We've got customers throughout the UK who have discovered the simplicity and satisfaction of growing fruit and veg in raised beds. Whether for a school, allotment or domestic garden, we're confident you'll find something to suit your requirements in our large range of kits. If you can't, give us a call to discuss your custom order.
Our raised bed kits are designed with ease and convenience in mind – they are all strapped to single pallets, so they can be tail-lifted from the truck and can travel in smaller box trucks for simpler delivery. They're easy to assemble and need only coach bolts (provided) to fix them together. They're available in our webshop, so your purchase can be completed online, easily and securely. They last for decades and never need treating. They don't rot, split or splinter and don't leach toxins into the ground, so your plants and the wildlife around them are safe.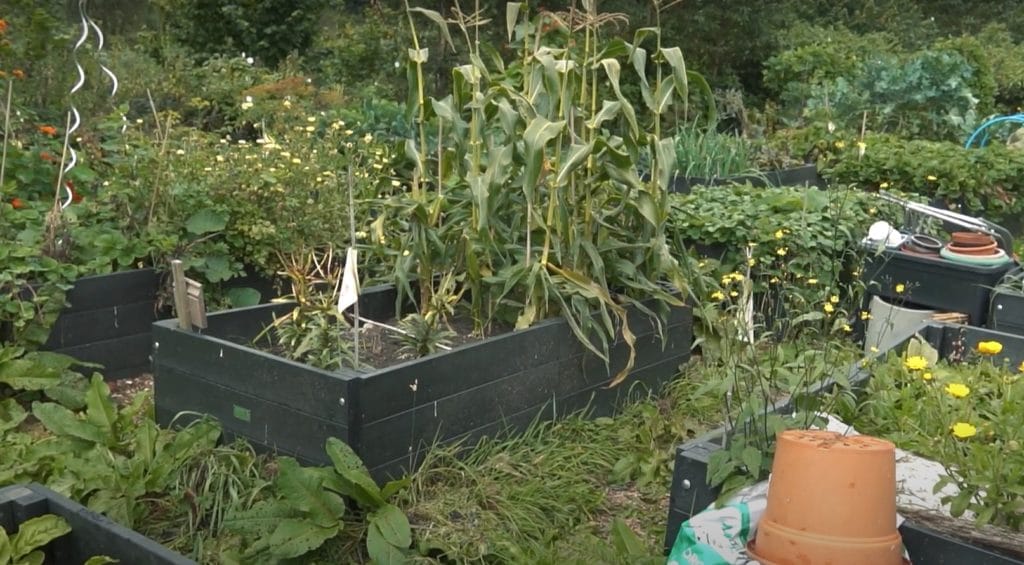 About British Recycled Plastic
British Recycled Plastic is proud to offer a range of products that are not only incredibly tough and durable, but actively help to dismantle the UK's domestic waste mountain and keep plastic out of landfill.
Engineered from 100 per cent British waste, our products are guaranteed for 25 years and supplied to thousands of organisations and private homes across the UK. We're making waste wonderful.
Visit British Recycled Plastics Webshop Get in touch with our friendly and knowledgeable team by phone or email: 01422 419 555 [email protected]