Our recycled plastic planks are a great choice for your outdoor lumber project. Like all our products, our lumber planks will never rot, split or splinter and require zero maintenance. We're so confident of their durability that we give them a 25 year guarantee. That said, we fully expect them to outlive most of us. They're a genuine one-off investment. Pay for them once, install them once and you're good to go for, well, forever, really!
Hillside Rural Activities Park used our lumber for a project in their grounds and had this to say:
"The Committee at Hillside Rural Activities Park (HRAP) found ourselves needing to replace some wooden items around the children's play park.
We decided to look into recycled plastic (for) some wooden seating and some shuttering around the zip-wire. Not only would it have a substantially longer life span, but it would also be much safer for the children as the plastic would not break or splinter.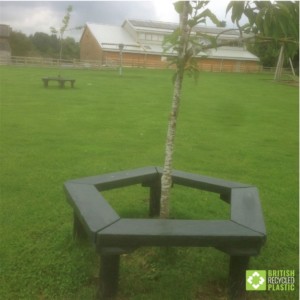 British Recycled Plastic (were) very polite and helpful…they advised us on the different products available and the cheapest way to order the lumber so as to get the cheapest delivery charge.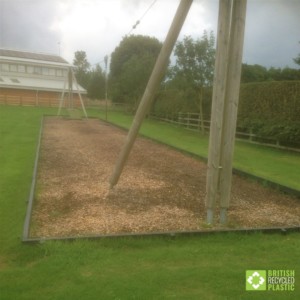 The ordered lumber came when it said it would. It cut, drilled and screwed just like it said it would and we are very happy with the finished article. We have had nothing but positive comments from everyone as to how much better, safer, tidier the play area looks now. Thank you".
Thank you, HRAP – it's a great-looking build.
There's a couple of simple rules to observe when working with recycled plastic rather than timber. It's easy to work with – treat it like you would any hardwood, but run your tools a tad slower. It must never be cut lengthways as the outer 'skin' is a crucial part of the lumber's structure. It should always be stored flat on the ground, rather than leant up against a wall. Plastic expands in heat, so you'll need to accommodate this in your measurements. There's a guide on how to make your calculations on the website and also some working tips.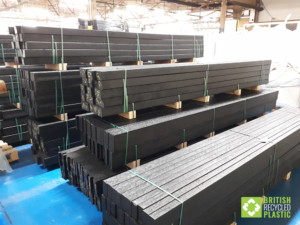 Delivered to your door within as few as 5 working days. Give us a call to discuss your own lumber project.